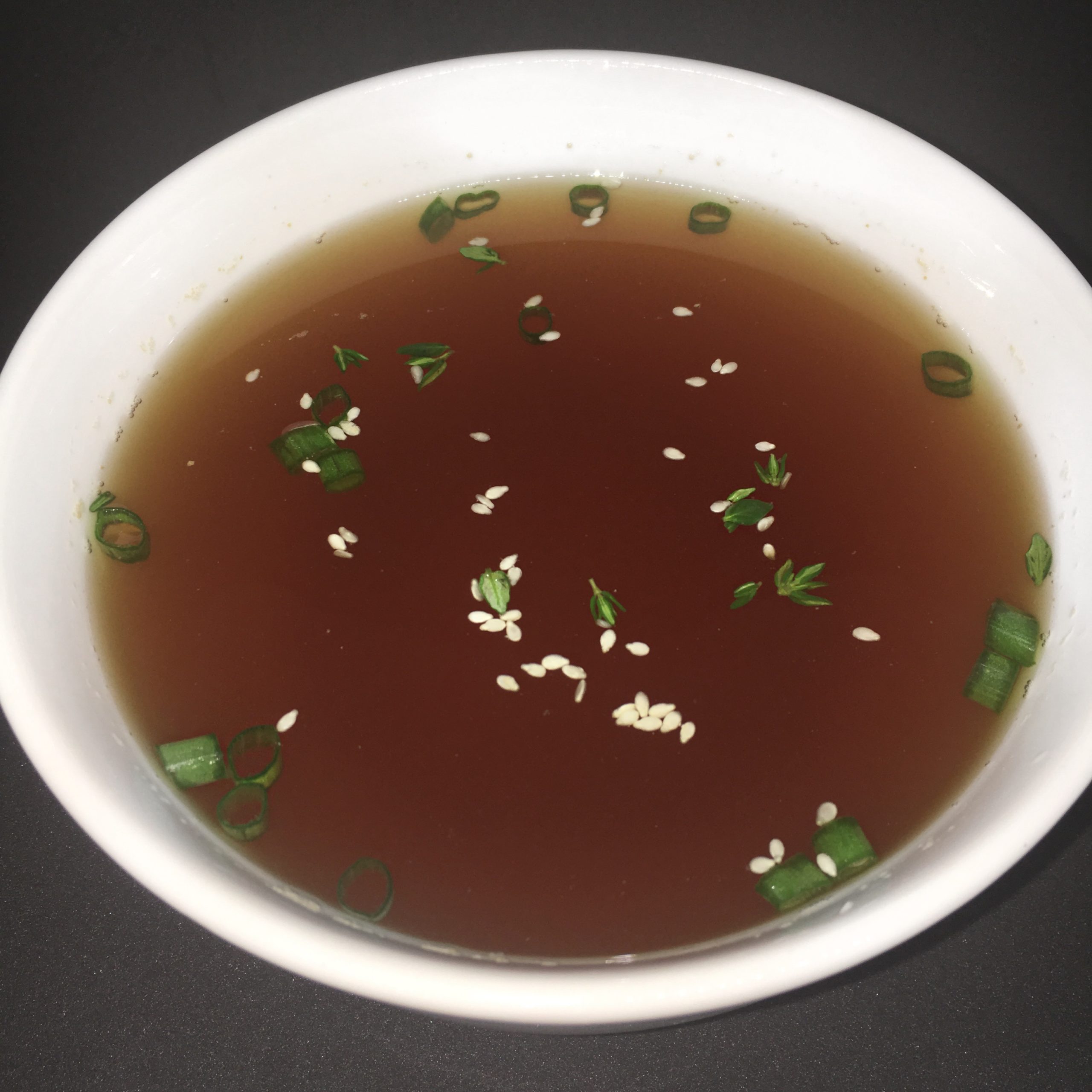 *Vegetable Broth*
Broth can be used in a number of ways besides just soup. This versatile veggie broth can be used to add a touch of flavor to grains, mashed potatoes, stir-fries, or to simply de-glaze the pan while cooking, and it's so easy to make. Enjoy friends♡
*Vegetable Broth*
Ingredients:
8-9 Cups Spring Water
4 Celery Stems
2 Onions (Rough Chop)
4 Garlic Cloves
4 Carrots (Peel + Chop)
1 Leek (Rough Chop)
2 Bay Leafs
1 Cup Fresh Parsley
1 Tsp Black Peppercorns
1/4 Cup Sun-dried Tomatoes
2-3 Thyme Sprigs (add more to taste)
1 Rosemary Sprig
1 Tsp Himalayan Pink Sea-Salt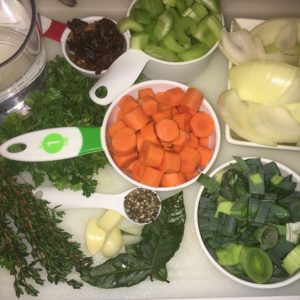 Directions:
1. Place all of your ingredients inside of a large deep stock pot + add water
2. Make sure the water is covering all the vegetables and bring to a boil for about 10minutes
3. Reduce heat to a med low simmer and add more water if the vegetables aren't covered
4. Allow your stock to simmer for 1 hour and 15minutes until you have a deep golden hue
5. Once the broth is complete allow to cool for 20-25 minutes + strain into an airtight container
6. Store for 3-4 days or freeze it and use within a month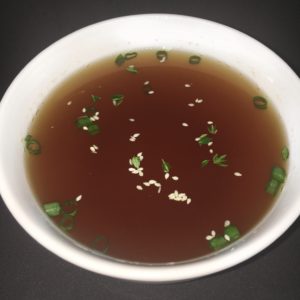 Thanks so much for checking out this vegetable broth recipe. I hope you all love it. Comment and let me know your thoughts below. Don't forget to share the website with your friends and family♡
ANNOUNCEMENTS📢📢:
** The Be A Health Nut Too Hair Growth Oil is FINALLY available. If you're dealing with damaged hair, balding, or looking to restore the health of your hair, GRAB yours now> HEALTH STORE
** Our Best Selling Beauty Soaps are all BACK IN STOCK! Snag yours now before we sell out again>> HEALTH STORE
** We ONLY have 3 Lavender + 3 Triple Citrus deodorants left in stock. The Lemongrass TeaTree is SOLD-OUT! Check them out inside the store!
** You can also now watch inspirational videos + raw food tutorials on my Youtube channel. The Youtube page link is at the top of the website!
** THANK YOU so much lovelies for your love and continued support! I'm working on some amazing NEW products for you guys and can't wait to share soon. I adore each and every one of you! Stay tuned!
Hugs & Happy Veggie Broth Making,
LaShana Nicole❤