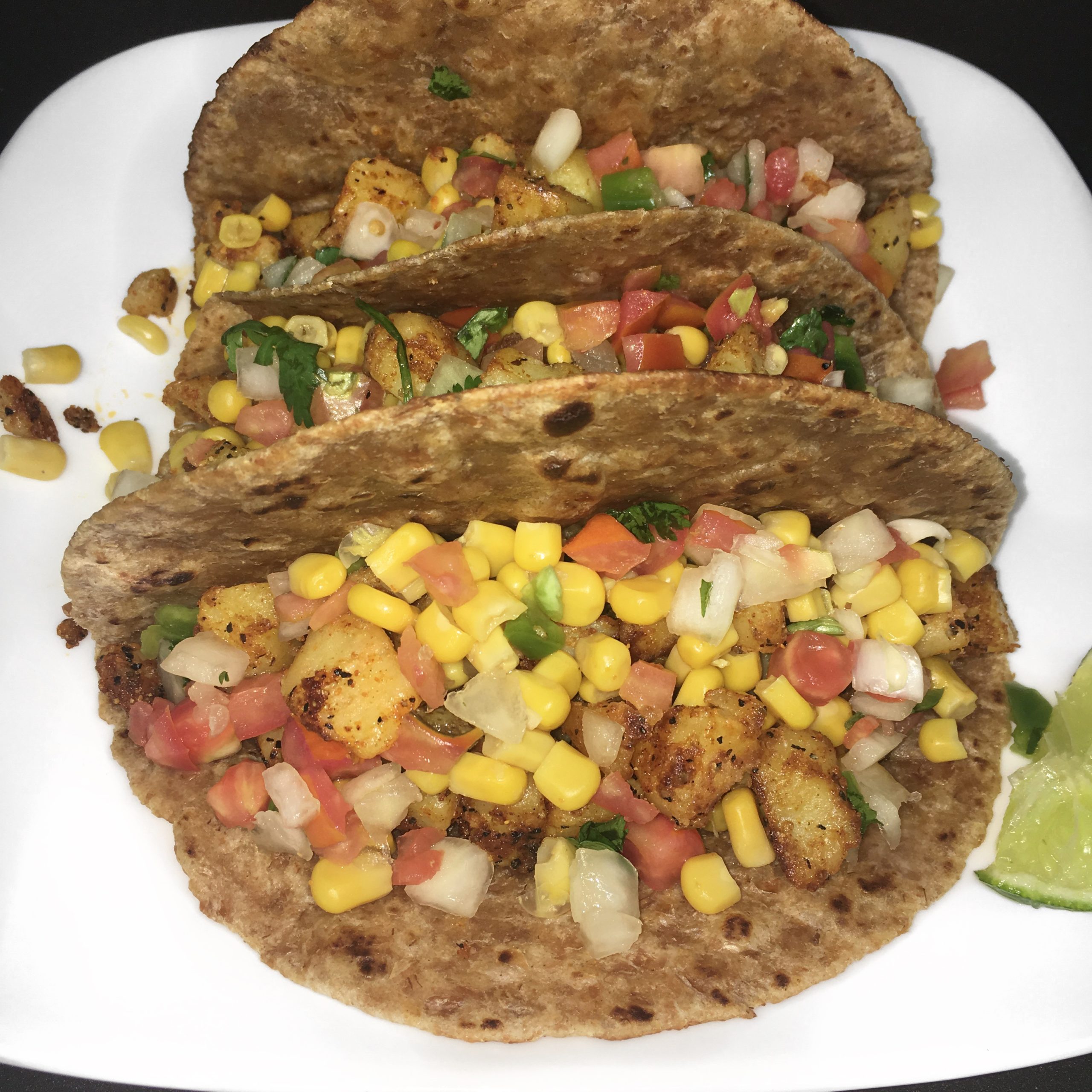 *Potato Vegan Tacos*
Tacos made with fried potatoes are an absolute must try! They are SO delish, easy to make, and very filling! Kids will love this recipe too!
*Tacos*
Yields: 3 Large Tacos
Ingredients:
3 Whole Wheat Sprouted Tortillas or Corn Tortillas will work as well
6 Small Butter Cream Potatoes
1/2 Cup Sweet Corn
1/2 Tsp Garlic Powder (add more to taste)
1/2 Tsp Onion Powder
1/2 Tsp Smoked Paprika
1/2 Tsp Himalayan Pink Sea-Salt
1/2 Tsp Black Pepper
Dash of Cayenne
Splash of Fresh Lime Juice
1-2 Tbs Olive Oil
Optional: Dash of Cumin & Hot sauce
Pico De Gallo Ingredients:
1/4 Cup Yellow Onion (Rough Chop)
1/3 Cup Diced Tomatoes
1 Jalapeno (Rough Chopped)
1/4 Cup Cilantro (Rough Chopped)
1 Tbs Lime Juice
Cilantro Lime Crema Ingredients:
1 Cup Fresh (Rough Chopped) Cilantro
1/2 Cup Raw Cashews (Soak overnight in water inside the refrigerator)
1 Small Garlic Clove
1/2 Tsp Garlic Powder
Dash of Salt
1/2 Cup Spring Water (add more if needed to get the liquid texture you prefer)
1/2 Juice From Fresh Lime
Directions:
1. Boil your potatoes in water on med high heat for 20-25 mins until cooked
2. While potatoes are boiling make your pico de gallo + chop all ingredients + mix
3. When your potatoes are almost finished add your cilantro ingredients to a high-speed blender
4. Blend your cilantro lime creama ingredients until smooth + set aside
5. Once your potatoes are finished rinse under cool water for a few seconds to cool the skin
6. Remove the skin from your potatoes and chop into small chunks
7. Add 1 Tbs of olive oil to a pan + allow to preheat + add your potatoes to the oil
8. Add your seasonings to your potatoes + stir + allow to fry on each side until golden crisp
9. Warm your corn on med low while potatoes are cooking
10. Add 1/2 tbs of olive oil to a separate pan + allow to preheat for the taco shells
11. Add your shells to the pan and flip on each side + fold once crisp (to preference)
12. To make your tacos add potatoes + corn + pico + drizzle with cilantro lime creama
13. If you like spicy add a bit of hot sauce inside your tacos on top of the potatoes
14. They're SO good! Enjoy!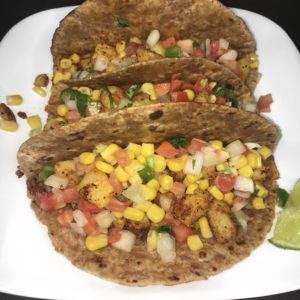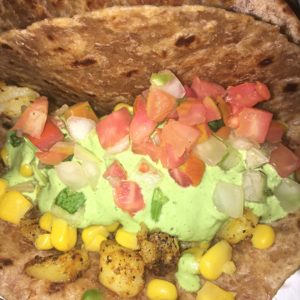 Thanks so much for checking out this recipe. I hope you all love it. Comment below and let me know your thoughts! Don't forget to share the website with your friends and family♡
ANNOUNCEMENTS📢📢:
** The Be A Health Nut Too Hair Growth Oil is FINALLY available. If you're dealing with damaged hair, balding, or looking to restore the health of your hair, GRAB yours now> HEALTH STORE
** Our Best Selling Beauty Soaps are all BACK IN STOCK! Snag yours now before we sell out again>> HEALTH STORE
** We ONLY have 3 Lavender + 6 Triple Citrus deodorants left in stock. The Lemongrass TeaTree is SOLD-OUT! Check them out inside the store!
** You can also now watch inspirational videos + raw food tutorials on my Youtube channel. The Youtube page link is at the top of the website!
** THANK YOU so much lovelies for your love and continued support! I adore each and every one of you!
Hugs & Happy Taco Eating,
LaShana Nicole❤