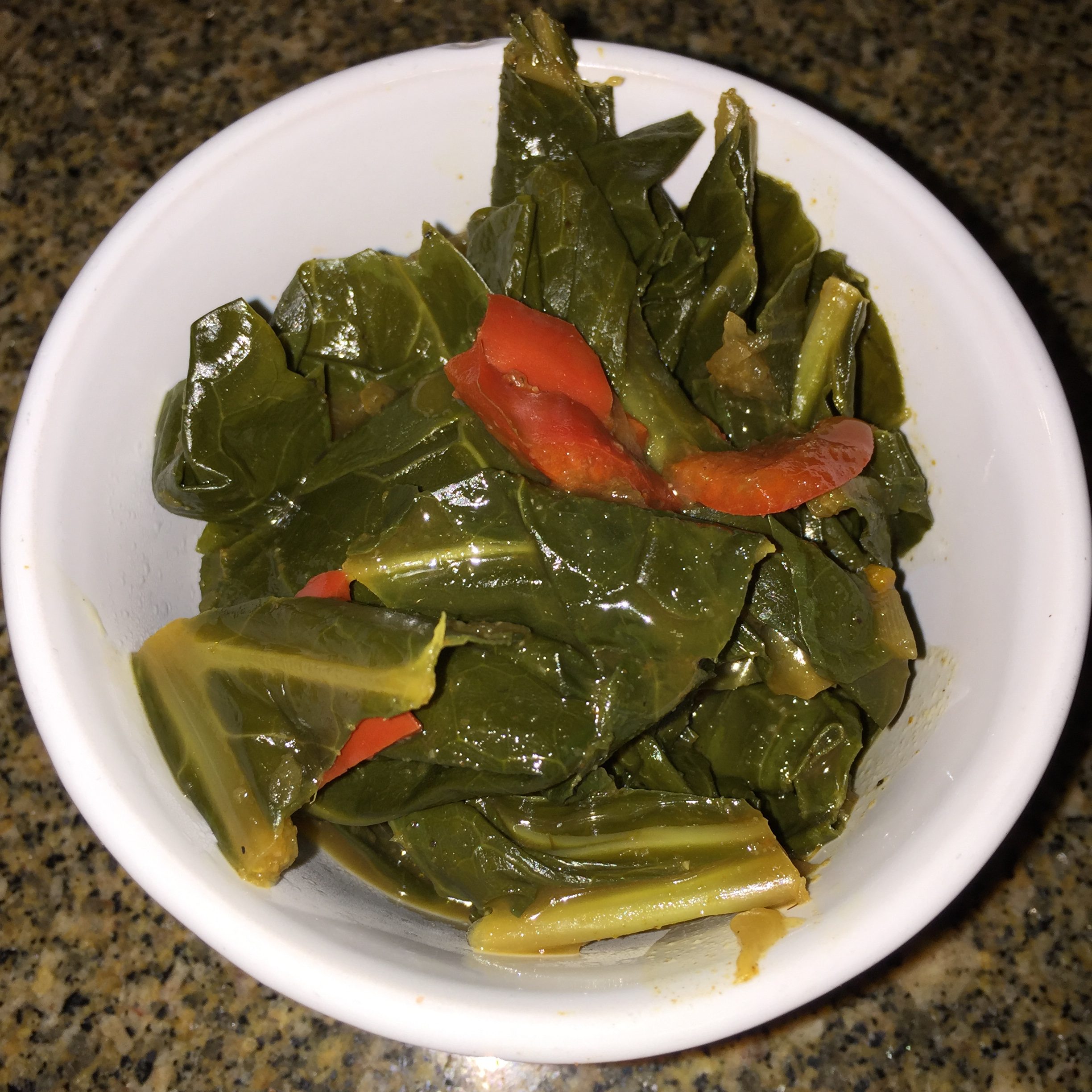 *Collard Greens* Vegan Style
Well HELLO Friends, long time no chat. I pray you're all doing amazing and are having a happy holiday season. I wanted to share one of my favorite holiday must have recipes with all of you. These collard greens are vegan and delicious! Try them at your next family gathering, they are bursting with flavor. Let me know your thoughts on the recipe in the comment section below. Enjoy Lovelies♥︎
*Vegan Collard Greens* Serving size (makes 3-4 bowls)
Ingredients:
2 Organic Collard Green Batches
1 Organic Red Bell Pepper
1 Organic Yellow Onion
2 Garlic Cloves Grated
1/2 Tbs Apple Cider Vinegar (or vinegar of choice add more or less to taste preference)! Find it here > https://amzn.to/3H4E5Uu
1/2 Tbs of Smoked Sea Salt (feel free to add more or less to taste preference on all seasonings) Here's the link> https://amzn.to/3iqWfpo
1 Tsp of Black Pepper (add more or less to taste preference)
1 Tsp of Liquid Smoke (add more or less to taste preference) Find it here> https://amzn.to/3EPqIox
1 +1/2 Tbs of Gluten Free Tamari (or Coconut Aminos) Here's the link > https://amzn.to/3Fj2VPq
2 Tbs Smoked Paprika (add more to your taste preference)
1.5 Tbs Garlic Powder (Add to taste preference)
1 Tbs Onion Powder
1/2 Tbs Himalayan Pink Sea Salt. (Find it here)> https://amzn.to/3VEnQSb
1 Box of Vegetable Broth ( I use the Wholefoods brand 365)
Dash of Red Pepper Flakes
Optional:Dash Of Cayenne Powder
Optional:(Dash of Hot Sauce of choice)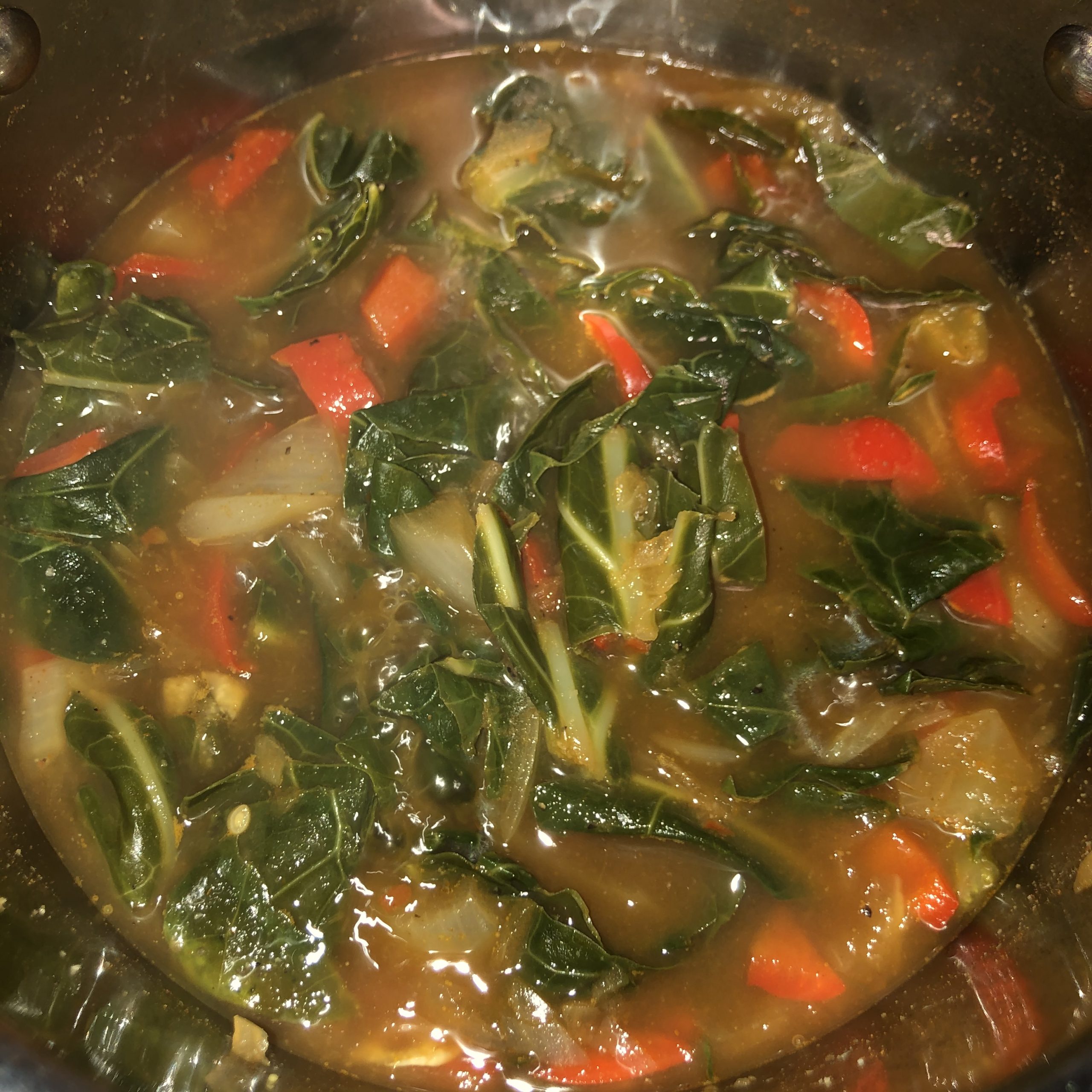 Directions:
1. Rinse, chop, and clean your collard greens really good.
2. Chop up your garlic, onions, and red peppers + add them to pan
3. Allow them to saute in the pan with grape seed oil for a 3-5 minutes
4. Next add your veggie broth + all seasonings and stir (allow mix to simmer 2-3 minutes)
5. Now add your collard greens to the broth + cover and allow to cook for 30 minutes covered on med high
6. Next remove lid and allow to cook for additional 45 minutes + remember to stir several times while cooking (cook longer if needed)
7. Serve hot and add your fave hot sauce on top. These are oh so GOOD!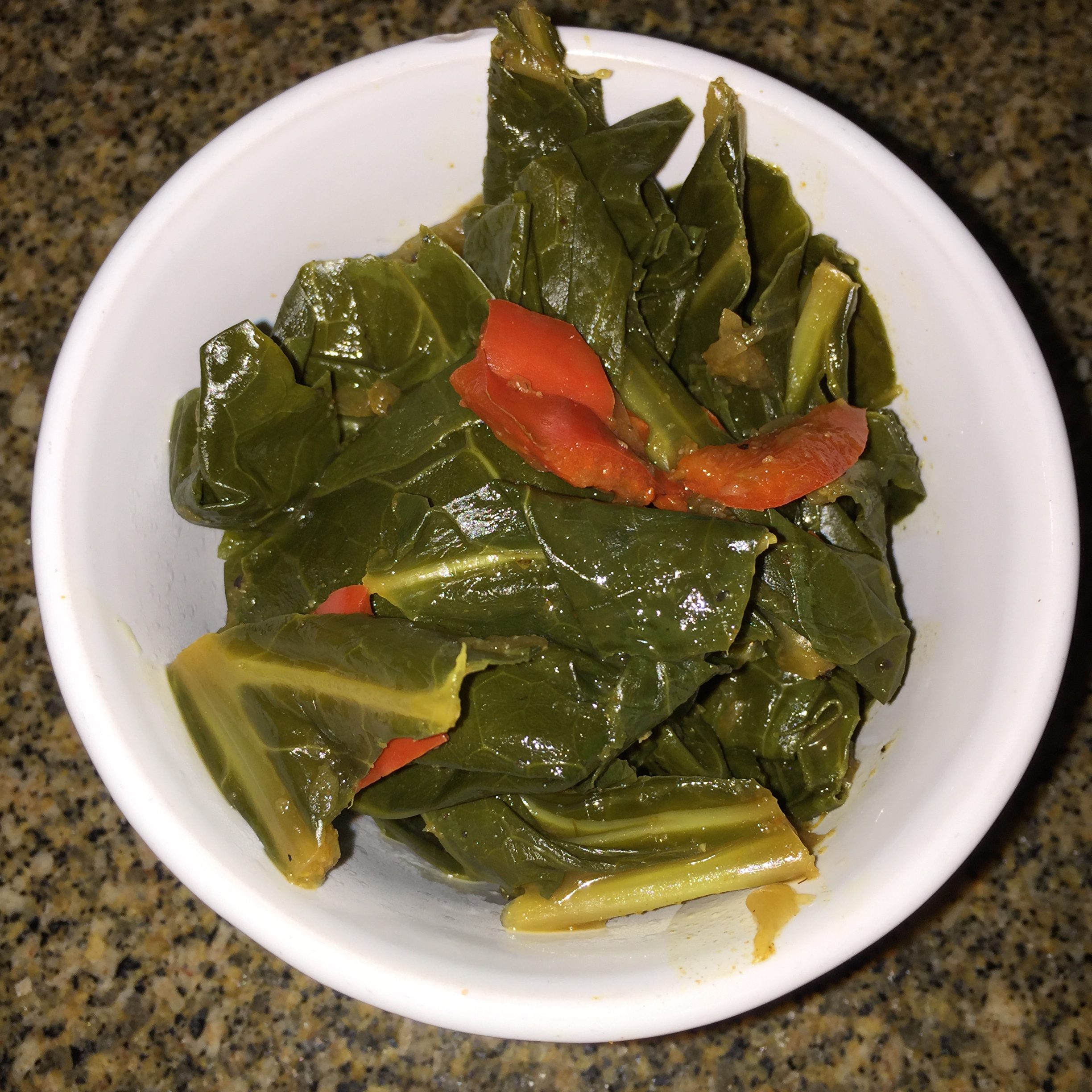 Thanks so much for checking out this Collard Greens recipe. I hope you all love it. Don't forget to share the website with your friends and family♡
ANNOUNCEMENTS
** The Be A Health Nut Too Hair Growth Oil is receiving amazing feedback and we're almost sold out again! Love it! If you're dealing with damaged hair, balding, or looking to restore the health of your hair. SNAG some now > HAIR OIL
I'm thrilled to announce that my very first book "Punch Your Fear In The Face" is now available ☆ How exciting!! You can snag a signed copy here>>> Hard Copy Book
** You can also now watch inspirational videos! The Youtube page link is at the top of the website!
** THANK YOU so much lovelies for your love and continued support! I adore each and every one of you!
HUGS & HAPPY Collard Greens Eating,
LASHANA NICOLE ♥︎
* Note: Some links above may be affiliate links which means I may make a small commission, which will be used to reinvest back into our company to continue bringing amazing health products and information to all of you:)