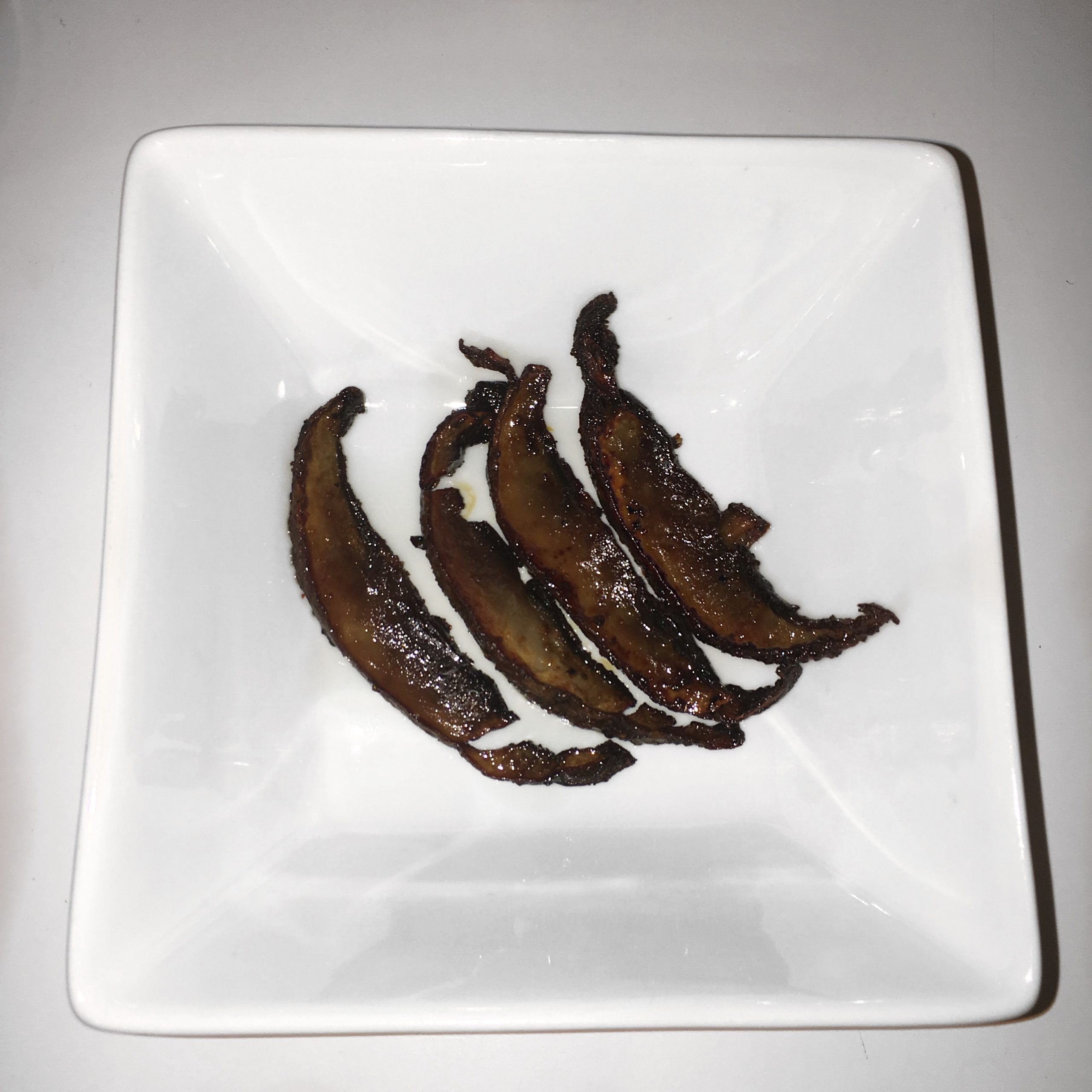 *Mushroom Bacon*
Mushroom bacon is versatile,can be used inside wraps, on top of salads, or you can eat them alone. This mock mushroom bacon was SO good I made it a few days in a row. If you're looking for a bacon substitute, you'll really love the flavor of this recipe. Enjoy friends!
*Mushroom Bacon*
Yields:8-10 Slices
Ingredients:
1 Large Organic Portobello Mushroom (Clean + Scrape & Remove Brown Gills with a spoon)
2 Tbs Tamari
1 + 1/2 Tbs of Organic Maple Syrup
1 Tbs Spring Water
2 Tsp Liquid Smoke (this is a MUST for the recipe. Find at Sprouts)
1 Tsp Smoked Paprika
1 Tsp Onion Powder
1/2 Tsp Black Pepper (add more to taste)
Dash of Cayenne Powder (Omit if you don't like spicy)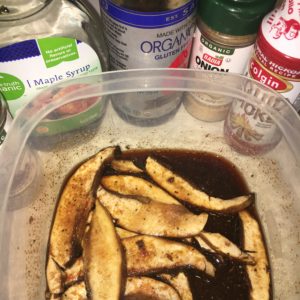 Directions:
1. Chop your portobello mushroom into bacon sized very thin small strips
2. Add all liquid ingredients and dry seasonings inside of a mixing bowl + stir
3. Add your mushroom strips to the mixture + evenly coat all strips on both side
4. Allow them to marinate inside the mix for 30 minutes to an hour to infuse flavor
5. When the strips are ready add 2 Tbs of extra virgin olive oil to a non- stick pan
6. Pre-heat on med high + add 1/2 Tbs of your marinade to the pre-heated olive oil
7. Next add your strips + allow to cook on each side 5 minutes until crisp on each side
8. Be sure to pay attention while cooking so that the glaze + oil won't burn
9. Once finish remove the bacon strips and add them to your favorite meal
10. I made them with plaintains + roasted lime kale! SO TASTY!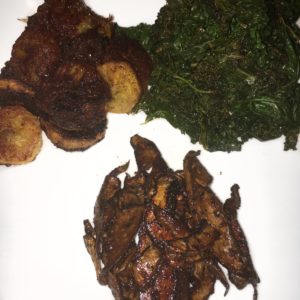 Thanks so much for checking out this recipe. I hope you all love it. Comment below and let me know your thoughts! Don't forget to share the website with your friends and family♡
ANNOUNCEMENTS📢📢:
** The STAY INSPIRED T-Shirt Collection is back for the next TWO WEEKS ONLY!! Grab your favorite style now! Visit the link >> Stay Inspired Tees

** The Be A Health Nut Too Hair Growth Oil is FINALLY available and receiving amazing feedback! If you're dealing with damaged hair, balding, or looking to restore the health of your hair, GRAB yours now> HEALTH STORE
** Our Best Selling Beauty Soaps are all BACK IN STOCK! Snag yours now before we sell out again!
** You can also now watch inspirational videos + raw food tutorials on my Youtube channel. The Youtube page link is at the top of the website!
** THANK YOU so much lovelies for your love and continued support! I adore each and every one of you!
Hugs & Happy Mushroom Bacon Eating,
LaShana Nicole❤