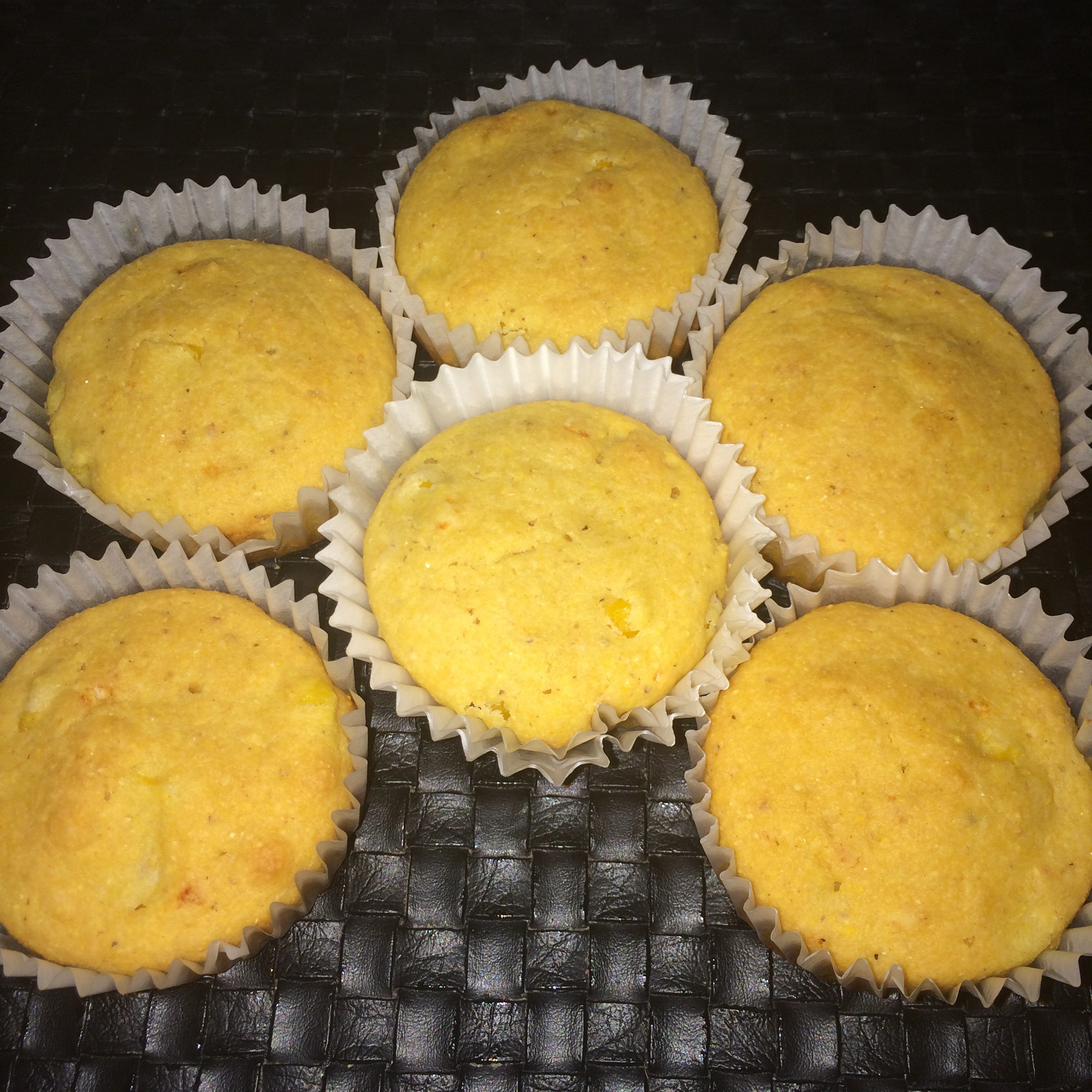 *Vegan Cornbread*
I have been craving cornbread and decided I would get in the kitchen and make my own. They turned out super tasty, just don't cook them too long or you just may burn them like I did the first time haha. The joys of playing in the kitchen. Enjoy the recipe❤
*Vegan Cornbread* Serving size (makes 12 muffins)
Ingredients:
1/3 Cup Melted Liquid Coconut Oil
1/2 Cup Organic GMO Free Flour ( Brand: Arrowhead Mills or Bob Red Mills) >Find It Here
1 Cup Organic GMO Free Cornmeal (Brand: Arrowhead Mills) >Find It Here
1 Tsp (Aluminum Free) Baking Powder
1/2 Tsp Himalayan Pink Sea Salt
1 Tsp (ACV) Apple Cider Vinegar >Find Here
1 Cup Organic SoyMilk (Add liquid slow & as needed you don't want thin batter)
3 Tbs Organic Maple Syrup
1 Tbs Agave Nectar (Only add this if you want your muffins sweet)
1/3 Cup Corn Kernels (Fresh or Canned)
Optional: Dash of Nutritional yeast 3/4 of half a tsp) >Find Here
Optional: Add pickled jelepenos for spicy muffins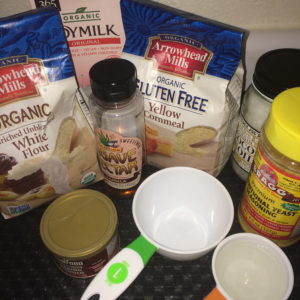 Directions:
1. In one bowl mix your dry ingredients flour+ cornmeal+ baking powder+salt + stir to combine
2. In a separate bowl mix your wet ingredients milk+ACV+maple syrup+coconut oil+corn+whisk
3. Mix your wet + dry ingredients + stir until combined ( you want the batter semi-thick with lumps)
4. Once combined scoop 2 tbs of batter into each muffin liner or transfer batter into a baking dish
5. Bake at 350 degrees for 20-30 mins depending on how hot your oven gets
6. Check muffins at 20mins (stick a tooth pick through to see if they cooked throughout and fluffy)
7. Once finished allow to cool and then enjoy your muffins!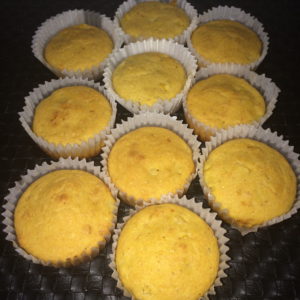 Thanks so much for checking out this cornbread recipe. I hope you all love it. Comment below and let me know your thoughts! Don't forget to share the website with your friends and family♡
ANNOUNCEMENTS
:
 I'm thrilled to announce that my very first book "Punch Your Fear In The Face" just launched ☆ How exciting!! You can snag a signed copy here>>> Hard Copy Book

** The Be A Health Nut Too Hair Growth Oil is receiving amazing feedback and we're almost sold out again! Love it! If you're dealing with damaged hair, balding, or looking to restore the health of your hair. SNAG some now>> HAIR OIL
** Our Beauty Soaps and Deodorants are BACK IN STOCK!
** You can also now watch inspirational videos! The Youtube page link is at the top of the website!
** THANK YOU so much lovelies for your love and continued support! I adore each and every one of you and pray you all have a very blessed new year!
HUGS & HAPPY Cornbread Eating,
LASHANA NICOLE
* Note: Some links above may be affiliate links which means I may make a small commission, which will be used to reinvest back into our company to continue bringing amazing health products and information to all of you:)