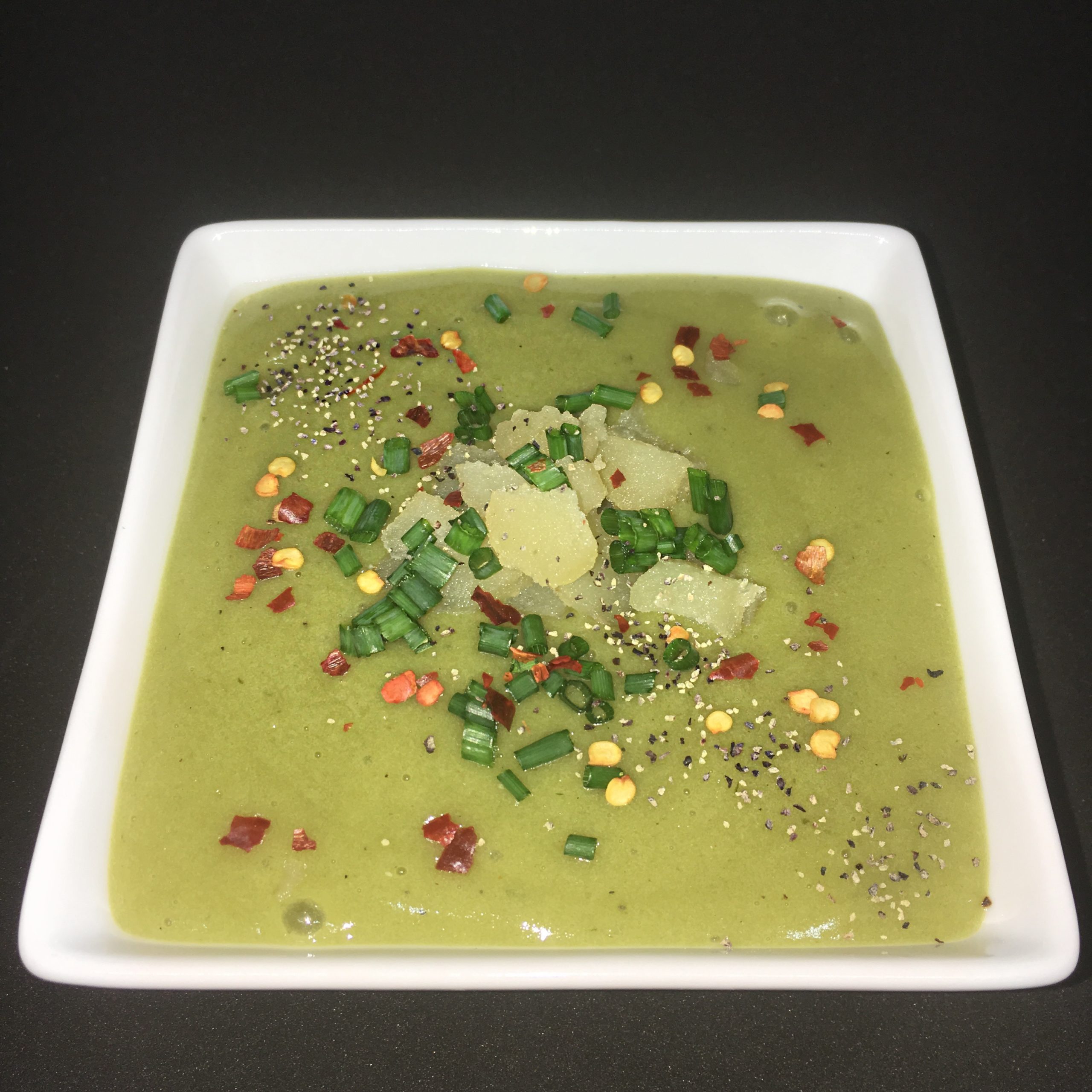 *Potato Leek Soup*
Potato leek soup is delicious and perfect for the fall, winter season! It's such a simple yet very filling soup. Potatoes contain zinc, fiber, potassium, and vitamin c! They're healthy and can be cooked in a variety of ways. If you're looking for a quick toss together tasty meal, this potato leek soup will do the trick!
*Potato Leek Soup*
Yields: 3 Bowls
Ingredients:
8 Small Yukon Potatoes
2 Leek (CLEAN really good & Rough Chop Green & White Parts)
2 Fresh Thyme Leaves
1 Tbs of Fresh Chives (Rough Chopped)
1 Celery Stalk (Rough Chopped)
1 Garlic Clove (Grated)
5 Cups Vegetable Broth (I used the Wholefoods brand 365)
1/2 Tsp Garlic Powder
1/2 Tsp Onion Powder
1 Tsp Himalayan Pink Sea-Salt + 1 Tsp of Black Pepper
1/4 Cup Soy Milk or Coconut Milk (Thai Kitchen Brand)
1 Tbs Olive Oil
Dash Cayenne Powder (Add to taste depending on spice preferance)
Toppings: Chopped Potato + Red Pepper Flakes + Fresh Chives + Pepper
Directions:
1. Boil your potatoes inside water for 15 minutes on med-high heat + allow to cool for 5 mins
2. Peel the skin from your softened half way cooked potatoes + rough chop and set aside
3. Place your leeks and grated garlic inside of the soup pan with olive oil + saute for 3-5 mins
4. Pour your veggie broth inside the pan + add all of your ingredients + fresh & dry seasonings
5. Boil on med-high heat for 20-25minutes (until potatoes are fully cooked)
6. Remove thyme & bay leaves from the soup
7. Add 1 +1/2 Cup of the soup to a high speed blender +  add your milk of choice
8. Blend on high to create a creamy texture + add fresh toppings + serve inside bowl
9. Store the remainder of the soup inside refrigerator and consume within 3-4 days
10. When ready to eat simply add the soup to blender and blend until warm and creamy! Enjoy!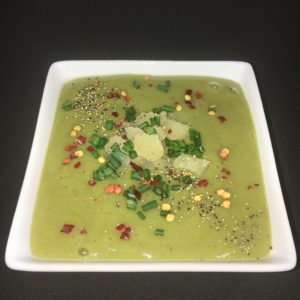 Thanks so much for checking out this potato leek soup recipe. I hope you all love it. Comment below and let me know your thoughts! Don't forget to share the website with your friends and family♡
ANNOUNCEMENTS📢📢:
** The Be A Health Nut Too Hair Growth Oil is FINALLY available but almost sold out again. If you're dealing with damaged hair, balding, or looking to restore the health of your hair, GRAB yours now> HEALTH STORE
** Our Best Selling Beauty Soaps are all BACK IN STOCK! Snag yours now before we sell out again>> HEALTH STORE
** You can also now watch inspirational videos + raw food tutorials on my Youtube channel. The Youtube page link is at the top of the website!
** THANK YOU so much lovelies for your love and continued support! I adore each and every one of you! 
Hugs & Happy Potato Soup Eating,
LaShana Nicole❤