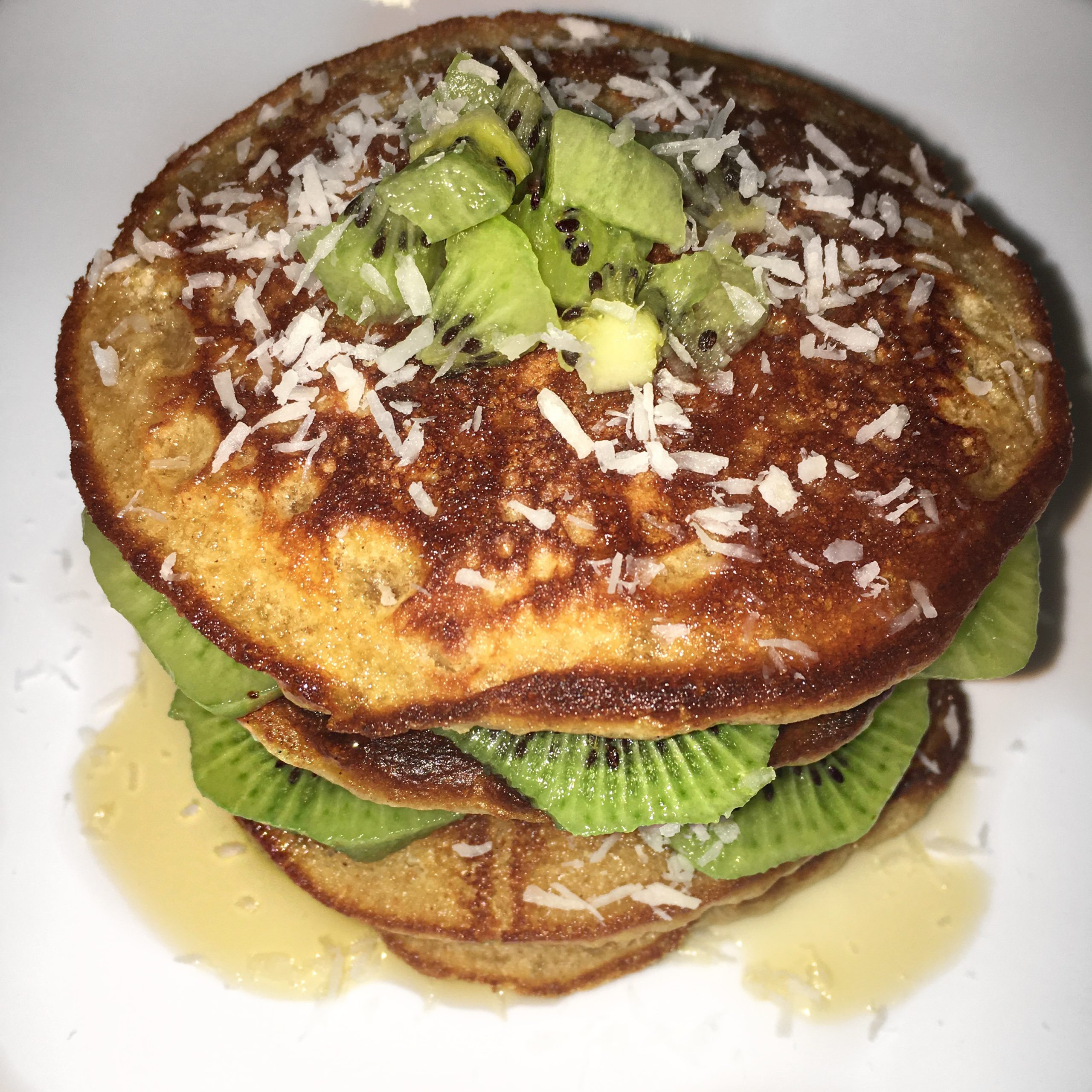 *Vegan Pancakes*
I have been trying to master making vegan pancakes from scratch and I finally nailed the recipe. Yippeee. These pancakes taste so good that I ate one without maple syrup haha. You will love them and they are super simple to make. Get ready to light your tastebuds on fire. Enjoy❤
*Vegan Pancakes*
Ingredients:
2 Cups of All Purpose Unbleached Flour (Brand: BobsRed Mills Gluten Free or Arrowhead Mills)
1 Cup of SoyMilk (or almond milk but soy to me makes the pancakes taste better)
3 Tbs Maple Syrup
1 Tbs Agave Nectar
2 Tbs Melted Liquid Coconut Oil
1 +1/2 Tsp Vanilla Extract
1 Tbs of Aluminum Free Baking Powder
1/4 Tsp Himalayan Pink Sea-Salt
Dash of Cinnamon
1 Apple (Remove Skin + Rough Chopped)
Toppings: Kiwi + Cinnamon Toasted Apples
Optional: 2-3 Tbs of Earth Balance Vegan Butter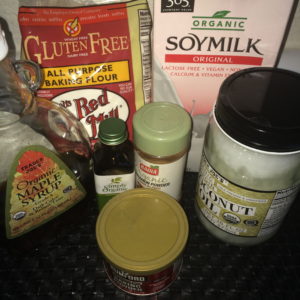 Directions:
1. In a mixing bowl add your dry ingredients flour + baking powder+ salt+ cinnamon+ mix together
2. In another bowl add your wet ingredients milk+syrup+oil+ agave+vanilla flavoring + mix
3. Pour liquid ingredients into dry ingredients+ combine + whisk until blended together
4. Its ok to have a few lumps in mixture
5. Once combined allow mixture to sit for 3mins before cooking
6. Preheat your pan med heat with coconut oil or vegan butter (earth balance) either will taste great
7. Your pan/oil is ready when you can drop a drip on pancake mix and it sizzles
8. When pan is ready spoon 2 Tbs of batter into pan + allow to cook for 3 mins
9. Once you see bubbles flip it for 2-3mins until each side is evenly cooked + golden brown + fluffy
10. Repeat the process with the remaining batter + sit pancakes to the side or inside warmer
11. Add your apples to pan +vegan butter+add maple syrup + a dash of cinnamon + cook for 3-5 mins
12. Remove apples from pan + add them on top of  your vegan pancakes + serve with maple syrup and fresh fruit
YUM! YUM! YUMMY!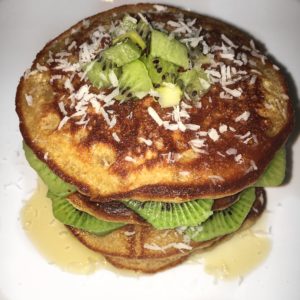 Thanks so much for checking out this pancake recipe. If you try it be sure to leave a comment and don't forget to share the website with your friends and family♡
ANNOUNCEMENTS📢📢
:
** The Best-Selling Beauty Soaps are BACK IN STOCK, but are also almost SOLD-OUT AGAIN! We only have 6 left in stock. Grab your favorites now >> Beauty Soaps

** Our VEGAN Deodorants are SOLD-OUT and will be back in stock soon. Make sure you get one and pre-order now

>>

 Health Store
** You can also now watch inspirational videos + raw food tutorials on my You tube channel. Youtube page link is at the top of the website. Enjoy!
** Thanks SO much everyone for all your love and sweet support! I appreciate each of you!