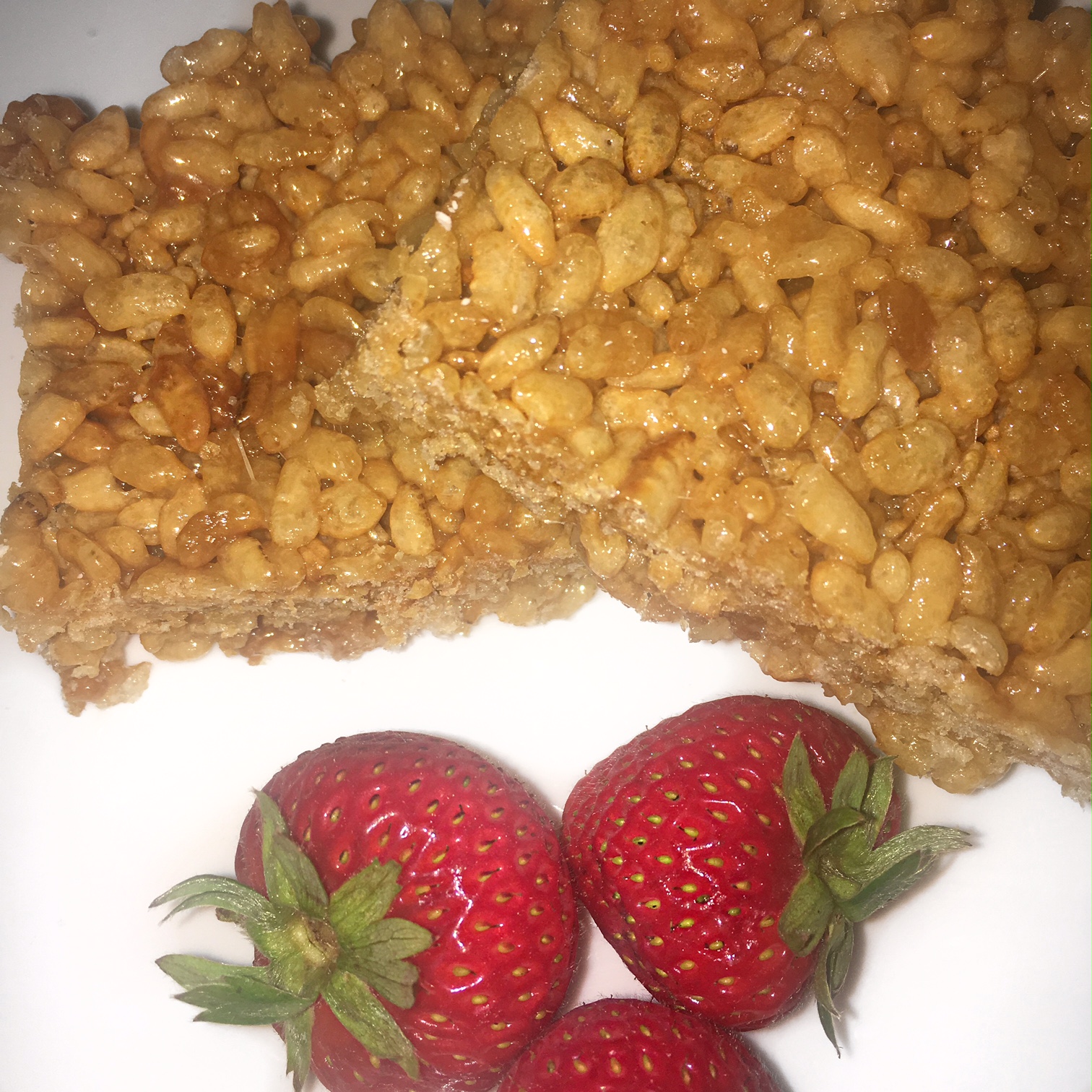 *Vegan Rice Crispy Treats*
Vegan rice crispy treats are not only simple to make but are the perfect sweet snack! This recipe will have your taste buds jumping for joy because these rice crispy treats are insanely delicious!! Enjoy friends♡
*Vegan Rice Crispy Treats*
Ingredients:
1/4 Cup of Melted Virgin Coconut Oil
1 Tbs Vegan Butter
1 Tsp Vanilla Flavor
1/4 Cup of Maple Syrup
4 Cups of Brown Rice Crisp (This is the brand I use) Brown Rice Crisp
25 Vegan Marsh Mellows (find at Trader Joes or Wholefoods)
Dash of Himalayan Pink Sea Salt
Directions:
1. Pour your coconut oil + butter + syrup + salt + vanilla flavoring into a deep pan
2. Next add your marsh mellows on top of the oils + other ingredients
3. Warm on med-high + stir frequently until your marsh mellows are melted
4. Once you have a melted fluff it is time to fold your brown rice crisp into the mix
5. Mix until the rice crisp are evenly covered
6. Once all ingredients have a sticky fluff texture add them to a 8X8 inch pan
7. Line the pan with parchment paper + spread your rice crispy mix on top
8. Smooth the mixture out + allow to cool in the refrigerator for 1 hour
9. Cut and serve! They're SO good!
10. You can store the additional vegan rice crispy treats inside the refrigerator!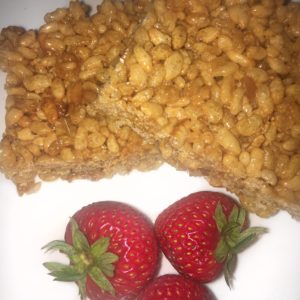 Thanks so much for checking out this recipe. I hope you all love it. Comment below and let me know your thoughts! Don't forget to share the website with your friends and family♡
ANNOUNCEMENTS📢📢:
** The Be A Health Nut Too Hair Growth Oil is BACK in stock and receiving amazing feedback! If you're dealing with damaged hair, balding, or looking to restore the health of your hair, SNAG some now>> HAIR OIL
**Our Gorgeous VEGAN✨DIP IT✨Nail Polish JUST LAUNCHED! Check them out here> HEALTH STORE
** Our Beauty Soaps and Deodorants are also back in stock! YAY!
** You can also now watch inspirational videos + raw food tutorials on my Youtube channel. The Youtube page link is at the top of the website!
** THANK YOU so much lovelies for your love and continued support! I adore each and every one of you!
Hugs & Happy Vegan Rice Crispy Treat Making,
LaShana Nicole❤