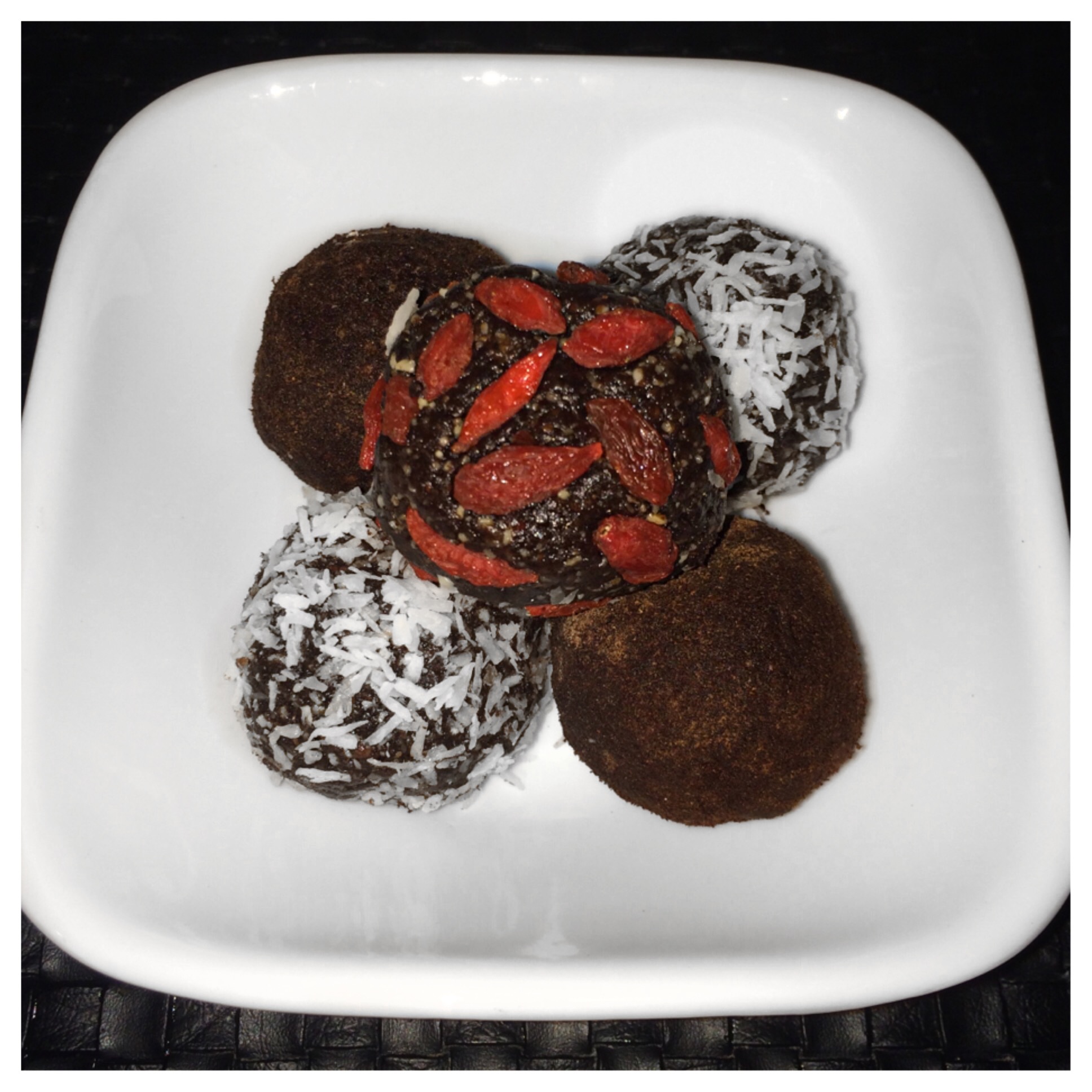 *Raw Fudge Bites*
Who needs candy when you can have these absolutely delicious raw fudge bites! They are perfect to eat for breakfast or you can have them for dessert. What's even better is they are super simple to make. I will be making these as a weekly treat. I hope you all like them as much as I do. 
*Raw Fudge Balls* (Yields 5 Fudge Bites)
1/2 Cup Raw Pecans
1/4 Cup Raw Almonds
5 Medjool Dates (Remove the pits)
1 Tbs Cacao Powder
1 Tbs Carob Powder
1/2 Tsp Vanilla Flavor
1-3 Drops of doTerra "Wild Orange" Essential Oil (this ingredient is optional but I added to mine)
Note: Some essential oils cannot be taken orally the brand above is for internal use!
Toppings: Goji Berries, Cacao Nibs, Cinnamon, Coconut Shreds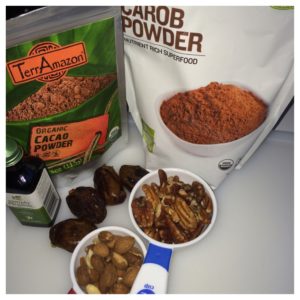 Directions:
1. Place your almonds and pecans inside food processor + pulse until you have a flour type of consistency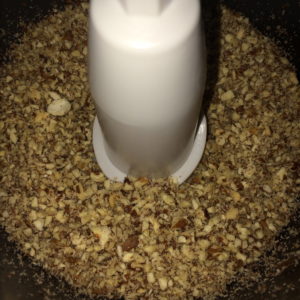 2. Rinse your dates + remove pits + turn processor on and add dates while processor is spinning
Note: Only do this if your processor has the option to open the top while its on

3. If not then add dates to the nut flour + allow to process until you achieve a sticky paste texture 

4. Once your dates+nut flour is mixed together add your powders + vanilla flavoring + essential oil

5. Allow to mix together until all ingredients are blended and its sticky to touch 

6. Spoon out around 2 Tbs worth of fudge and roll into balls (your hands will get messy)

7. Once you have the size fudge bites that you desire roll them in toppings of choice

8. You can roll them in nutmeg, cinnamon, pecans, carob powder, chia seeds, hemp seeds etc
9. Allow to set inside refrigerator for 30minutes ( I ate one before this step haha)
Enjoy 😉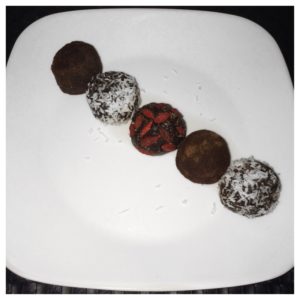 Thanks so much for checking out this recipe. If you try this recipe leave a comment and let me know what you think. Be sure to share the website with your friends and family♡
Announcements:
** We are so excited to announce that BeAHealthNutToo is expanding into a health and wellness store. We will still feature new recipes and all the things you already enjoy with the addition of products. We are currently finishing up some vegan herbal supplements and I can't wait to share them with all of you.
** BeAHealthNutToo now has it's very own completely ☆Vegan☆All Natural☆Toxin-free☆ beauty soaps. No more using chemicals on your skin. We are SOLD OUT of several of  beauty bars and only have a few of the others in stock. They are the perfect stocking stuffers. Snag yourself or someone a gift today click here>> Order Mine NOW
** Don't miss the monthly encouragement newsletters, health tips, freebies and more. Subscribe today!
** You can now watch weekly inspirational videos + raw food tutorials on my youtube channel. Link is at the top of website.
Hugs & Happy Raw Fudge Bite Eating,
LaShana Nicole ❤