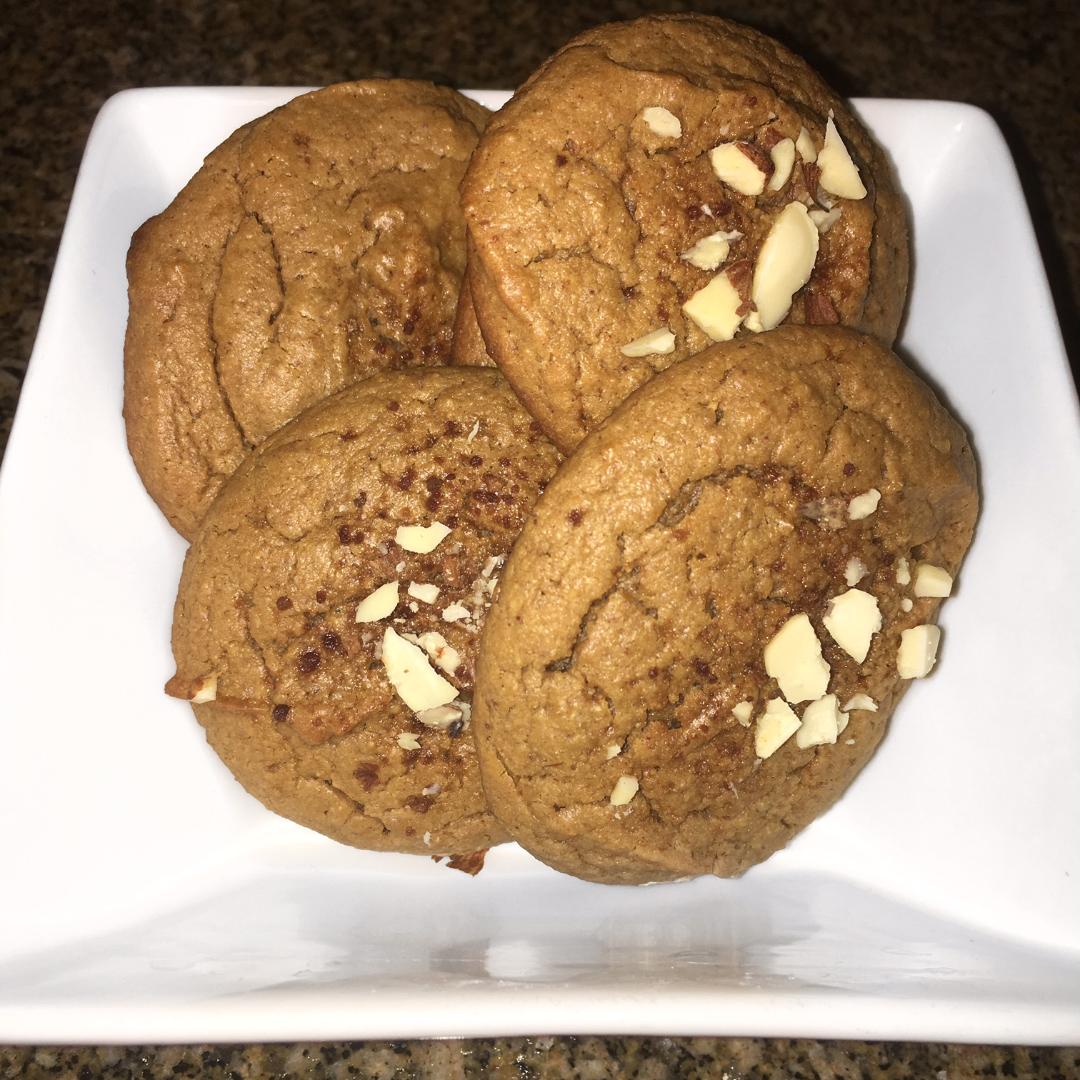 *Peanut Butter Cookies*
Peanut butter is high in protein, a great source of potassium, contains healthy fats, a fiber rich food, and taste amazing! Its versatile and can be eaten with apples, celery, crackers, or made into delicious treats! These peanut butter cookies are yummy, I literally wanted to eat the dough before baking it because it taste so good! Hope you guys love this recipe too!
*Peanut Butter Cookies*
Serving Size: 10-12 Cookies
Ingredients:
1 Tsp Vanilla Flavor
1/8 Tsp Baking Soda
1/4 Tsp Baking Powder
1/2 Oat Flour
1/4 Cup Coconut Sugar
1/4 Tsp Himalayan Pink Sea-Salt
2 Tbs Melted Coconut Oil
3 Tbs Maple Syrup
1/2 Cup Peanut Butter
1/4 Cup Almond Milk
1 +1/2 Tbs of Apple Sauce
Toppings: Crushed almonds or peanuts + coconut sugar on top
Directions:
1. Pre-heat your over to 325 degrees
2. Add your dry ingredients into a bowl (baking soda, powder, flour,salt, etc)
3. Add your wet ingredients to separate bowl + mix together (apple sauce, peanut butter, oil etc)
4. Combine wet + dry ingredients and mix until you have a cookie dough texture
5. Scoop your peanut butter dough with a medium sized ice cream scoop on parchment paper
6. Push your cookie dough down flat with a fork or your hand + add almonds + sugar on top
7. Allow to bake for 10-12 mins (poke with tooth pick to make sure they are done cooking)
8. Allow to cool for 5-7 mins + take a bite with your favorite plant based milk
9. If storing place inside an airtight container + consume within 4-5 days! Enjoy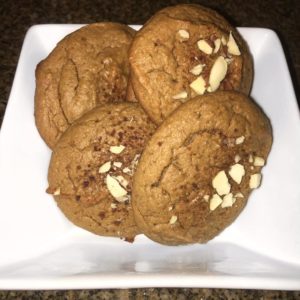 Thanks so much for checking out this recipe. I hope you all love it. Comment below and let me know your thoughts! Don't forget to share the website with your friends and family♡
ANNOUNCEMENTS📢📢:
** The Be A Health Nut Too Hair Growth Oil is FINALLY available. If you're dealing with damaged hair, balding, or looking to restore the health of your hair, GRAB yours now> HEALTH STORE
** Our Best Selling Beauty Soaps and Deodorants are all BACK IN STOCK! Snag yours now before we sell out again>> HEALTH STORE
** You can also now watch inspirational videos + raw food tutorials on my Youtube channel. The Youtube page link is at the top of the website!
** THANK YOU so much lovelies for your love and continued support! I adore each and every one of you!
Hugs & Happy Peanut Butter Cookie Eating,
LaShana Nicole❤