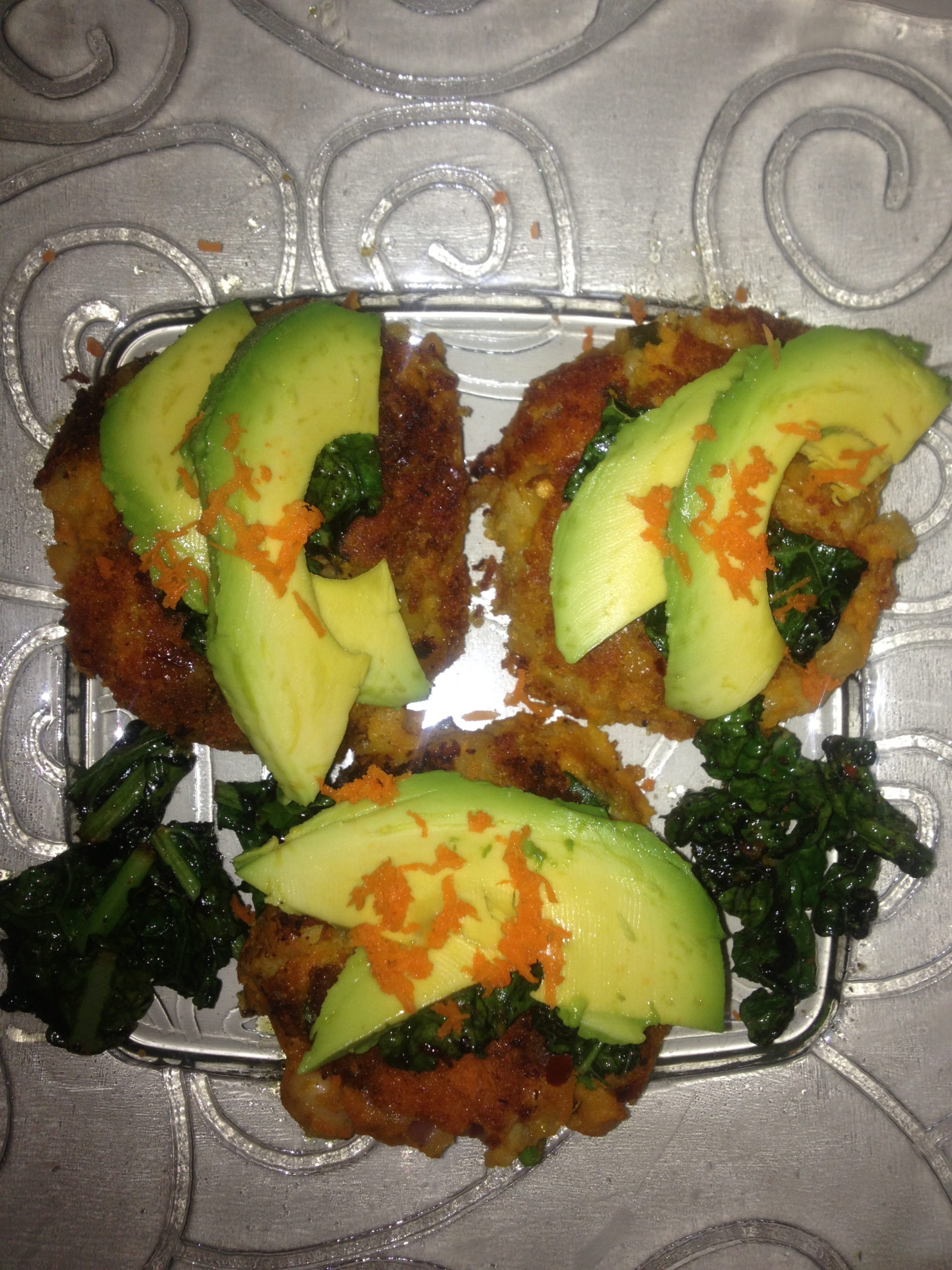 *Sweet Potato Bean Burgers*
Yessss sweet potato in the form of burgers hahah! They are so tasty and filling.
*Sweet Potato Bean Burgers*
Ingredients:
2-3 sweet potatos (depends on size)
1 +1/2 cup of cannelli beans
1/4 cup of green scallions (add more if you prefer)
1-2 garlic cloves
2 grated carrots
1/4 cup of chopped purple onions (add less if you prefer)
Seasonings (Feel free to add more or less of any seasoning list below):
1/2 tsp of cumin
1/2 tsp of coriander
1/2 tsp of himalayan pink seasalt
1/2 tsp of black pepper
1/2 tsp of garlic powder
1/2 tsp of onion powder
pinch of tumeric
sprinkle of red pepper flakes for spice
Toppings:
1 fresh slice avocado
2 fresh kale leafs
Shredded Carrots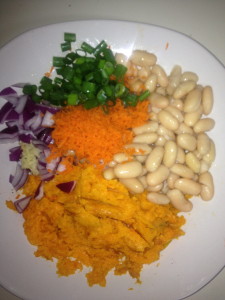 Directions:
1. Place your sweet potatoes inside oven for 20-35 minutes at 350degrees until they are soft
2. While your sweet potatoes are cooking chop up all your additional ingredients
3. Once your sweet potatoes are finish take them out + slice down the middle + remove the sweet pototo from the skin
4. Place your sweet potato + all ingredients inside a bowl + mash & mix them all together until you can form a pattie
5. Pre heat a pan with extra virgin olive oil + place pattie's inside the pan + allow to brown on each side (3-5 mins)
6. Next take your kale + place inside pan and allow it to sautee for 3-5 mins (add himalayan salt+ garlic powder + pepper)
7. Top your sweet potato burger with sauteed kale+ fresh avocado + shredded carrots ( I used a forked to eat) or feel free to place them on a vegan gluten free bun.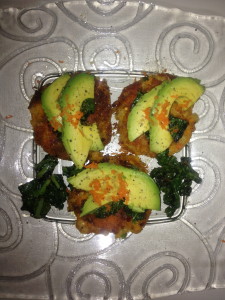 Thanks so much for checking out BeAHealthNutToo just a few announcements below:
***Sooo excited to announce BeAHealthNutToo now has its very own reusable tote bags. Woohooo check them out https://www.beahealthnuttoo.com/store/products/beahealthnuttoo-tote-bag/
***If you need smoothie recipes you can download my smoothie ebook "Smoothie Luscious" today. I also have a juice ebook "The 21 Day Juice Habit" if you are looking to detox and cleanse your body from within. Find both now available on the store page.
http://www.lashananicole.com/store/products/the-21-day-juice-habit-ebook/
http://www.lashananicole.com/store/products/smoothie-luscious-e-book/
*** Raw Food Tutorials are up on http://www.youtube.com/loveshananicole
Hugs & Happy Sweet Potato Bean Burger Eating 😉
LaShana Nicole