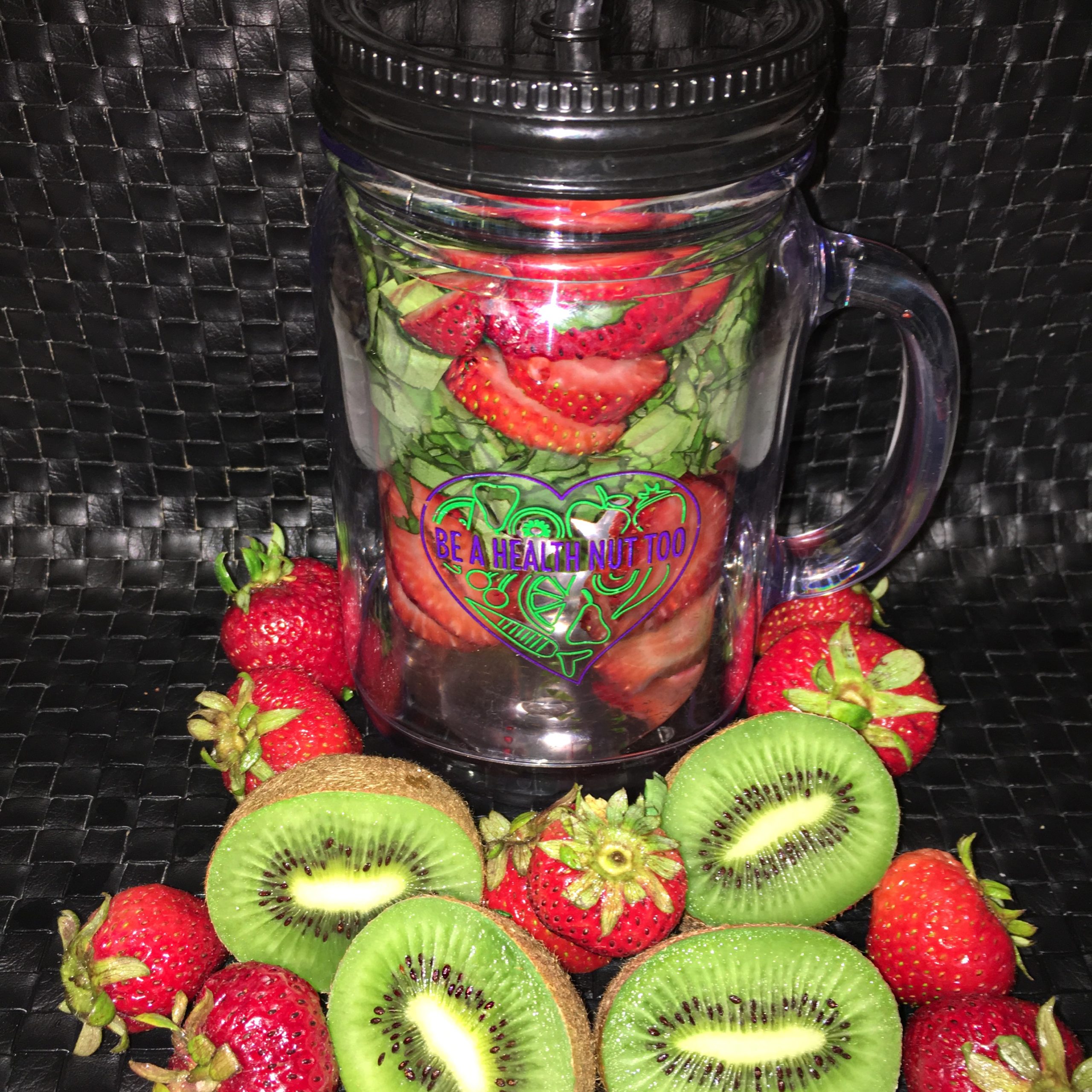 *Strawberry & Basil Infused Water*
With the sweltering hot high summer temperatures approaching it's important to stay hydrated. Fruit infused water is the perfect way to add a tasty flavor to your water and help to flush and cleanse your body from within. Many health problems could be eliminated if we were flushing our system and drinking more water. OUR BODIES NEED WATER, they are made up of 60-70% water. You can't go months even weeks without consuming water, you would literally die. Make it a habit to start your day with water, and drink it through out the day. There are many great benefits to drinking water. Water can help clear your skin, regulate your bowels, help you maintain a healthy weight, help rid your body of nasty bacteria, boost your immune system and so much more. Drink up my friends!
*StrawBerry Basil Water*
Ingredients:
1/4 Cup Chopped Fresh Basil
4 Chopped Strawberries
Alkaline Water
Directions:
1. Cut your strawberries into slices + rough chop your basil + add to your cup 
2. Add water to the strawberry-basil mix+ allow the water to sit in the refrigerator over night
3. In the morning take your infused water out of the refrigerator + allow to sit out for 10 mins
4. Drink. I usually refill my infused water twice with the same fruit. I toss the fruit when I'm finished. Enjoy!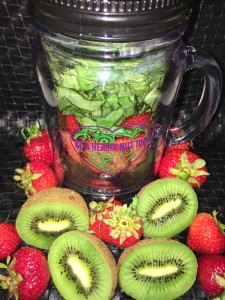 Thanks so much for checking out this recipe. I hope you all love it. Comment and let me know your thoughts! Don't forget to share the website with your friends and family♡
ANNOUNCEMENTS📢📢:
** The Be A Health Nut Too Hair Growth Oils are BACK IN STOCK and already selling fast! If you're dealing with damaged hair, balding, or looking to restore the health of your hair, SNAG some now>> HAIR OIL

**You asked, we listened! Our✨LIQUID CASTILE SOAPS✨are NOW available! Grab some here> HEALTH STORE
** The Beauty soaps and deodorants are also back in stock! Yay!

** You can also now watch inspirational videos + raw food tutorials on my Youtube channel. The Youtube page link is at the top of the website!
** THANK YOU so much lovelies for your love and continued support! I adore each and every one of you!
Hugs & Happy Staying Hydrated,
LaShana Nicole❤