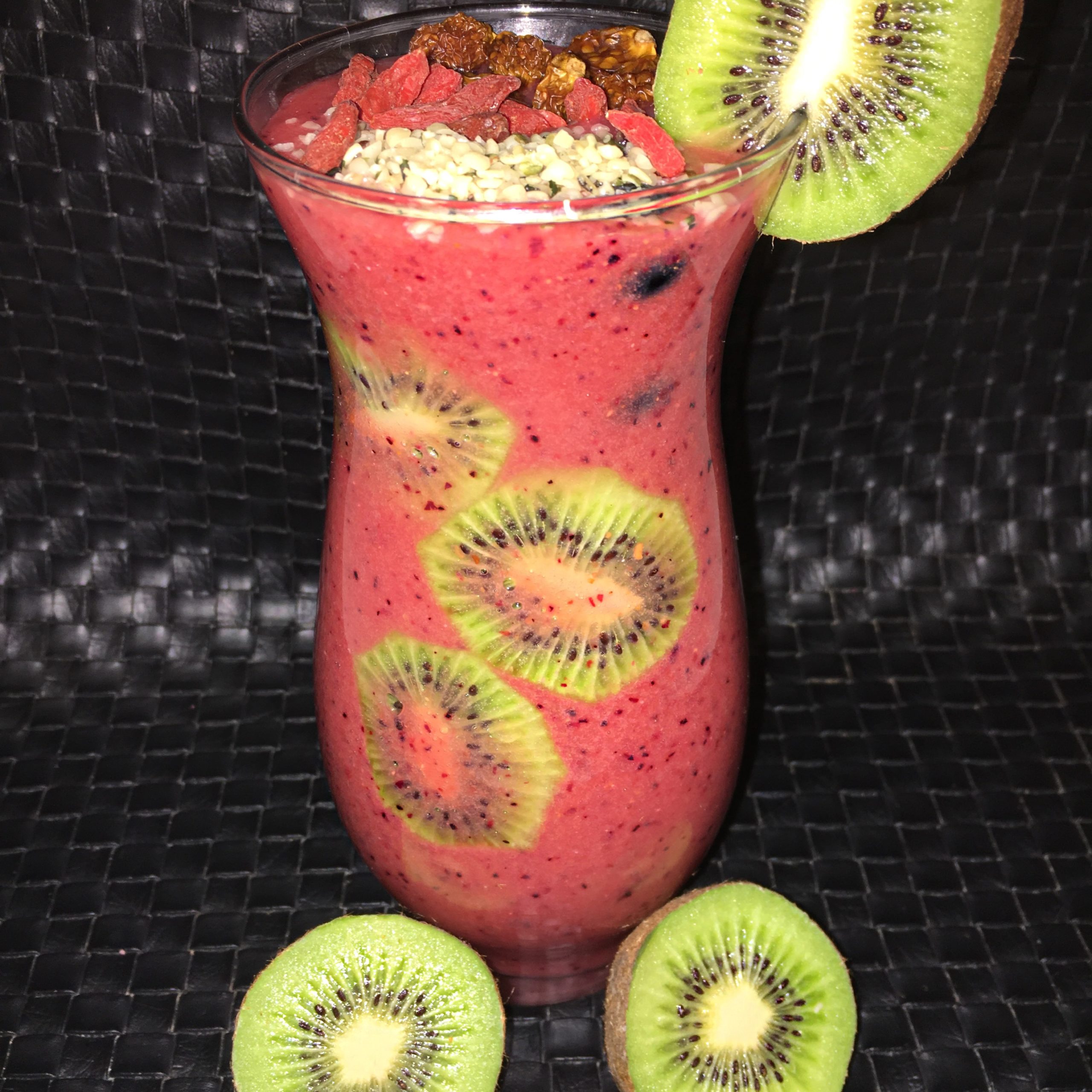 *Berry Nectar Smoothie*
You can never have too many smoothie recipes!! I love to mix it up, and this combination taste delicious. Hope you guys love this treat♡
*Berry Nectar Smoothie*
Ingredients (all organic)
2 Frozen Nectarines
1 Cup Fresh Strawberries
1/2 Cup Fresh Raspberries
1/2 Cup Fresh Blueberries
1 Cup Alkaline Water (add more if needed)
Toppings: Golden Berries, Goji Berries, Hemp Seeds, Fresh Kiwi, Fresh Blueberries
Directions:
1. Place all ingredients inside blender + blend until smooth
2. Pour inside glass + add fruit toppings of choice + drink right away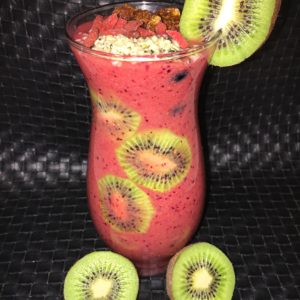 Thanks so much for checking out this recipe. I hope you all love this smoothie as much as I do. Comment and let me know your thoughts! Don't forget to share the website with your friends and family♡
ANNOUNCEMENTS📢📢:
** Great News the BeAHealthNutToo Beauty Soaps are BACK IN STOCK and selling so FAST!!! In just a month its almost time to make batch #4. We are already SOLD OUT of the Grapefruit Bliss+ Lemongrass sensation + Citrus Splash and only have a few of the others left in stock. Don't wait GRAB YOUR SOAPS NOW before they're gone!! Click here to order >>>YAY! I want some soaps!
** We are so excited to announce that BeAHealthNutToo is expanding into a health and wellness store. We will still feature new recipes and all the things you already love, with the addition of products. 
** You can also now watch inspirational videos + raw food tutorials on my youtube channel. Youtube page link is at the top of the website. Enjoy!
Hugs & Happy Berry Nectar Smoothie Drinking,
LaShana Nicole❤