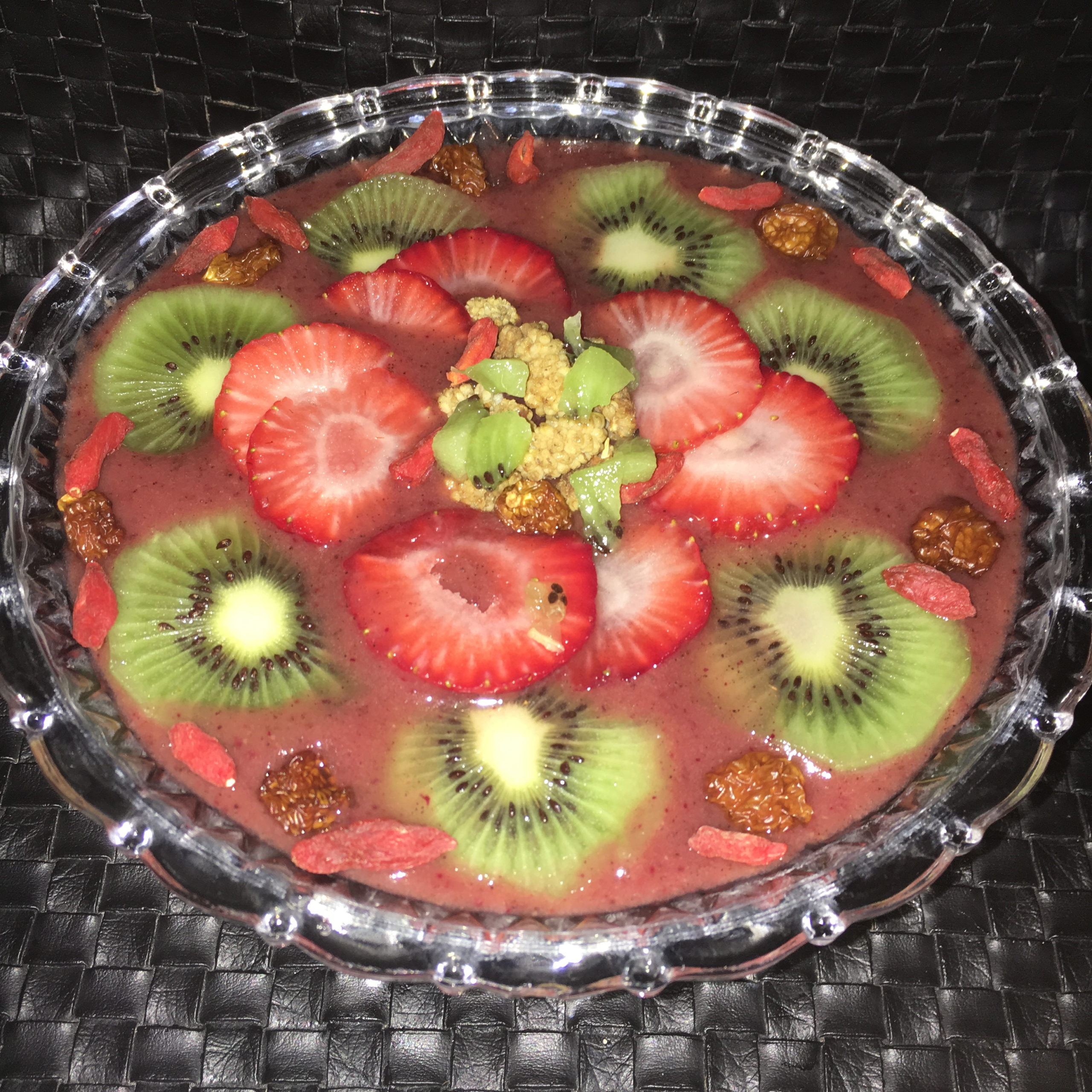 *Acai Crunch Berry Smoothie*
ACAI is an AMAZINGGGGGG SUPERFOOD!  Acai is known to have more antioxidants than most berries. With it's high antioxidant content studies show that the berry helps to fight off cancer,protect against anti-aging, and it helps to make your skin beautiful. The digestive fiber found inside the berry helps cleanse the digestive system and detox the body. Acai is high in vitamin C content so it works great for boosting your immune system, helping to naturally fight off disease. It contains wonderful minerals including potassium, iron, magnesium, copper and it is known to help get rid of parasitic infections. I order mine from vitacost.com and it's always a little less than you'll find it at stores. This recipe is yummy. Enjoy lovelies♥
*Acai Crunch Berry Bowl* Servings Size:1
Ingredients (All organic):
1 + 1/2 Cup Rough Chopped Fresh Strawberries
2 Frozen Peaches
2 Frozen Plums
1 Tbs Acai Freeze Dried Powder
1/2 Tbs Coconut Nectar (or Maple Syrup to sweeten)
1+1/2 Cup Alkaline Water (add more if needed)
Toppings: Fresh Strawberries, Kiwi, Goji Berries, Golden berries, Mulberries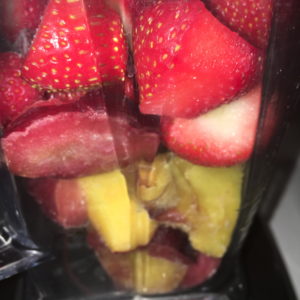 Directions:
1. Place all ingredients inside blender + add water + sweetener + blend until smooth
2. Pour inside smoothie bowl + add fruit toppings + drink right away.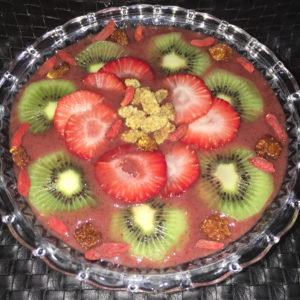 Thanks so much for checking out this recipe. I hope you all love this smoothie as much as I do. Comment and let me know your thoughts! Don't forget to share the website with your friends and family♡
ANNOUNCEMENTS📢📢:
** TODAY is the last day to grab your BeAHealthNutToo Mason Mug for HALF OFF! We don't have many left, so get yours NOW. Click here >>>YES, I want one!
** Great News the BeAHealthNutToo Beauty Soaps are BACK IN STOCK and selling so FAST!!! In just a month its almost time to make batch #4. We are already SOLD OUT of the Grapefruit Bliss+ Lemongrass sensation + Citrus Splash and only have a few of the others left in stock. Don't wait GRAB YOUR SOAPS NOW before they're gone!! Click here to order >>>YAY! I want some soaps!
** We are so excited to announce that BeAHealthNutToo is expanding into a health and wellness store. We will still feature new recipes and all the things you already love, with the addition of many new products launching soon.
** You can also now watch inspirational videos + raw food tutorials on my youtube channel. Youtube page link is at the top of the website. Enjoy!
Hugs & Happy Acai Berry Smoothie Drinking,
LaShana Nicole❤