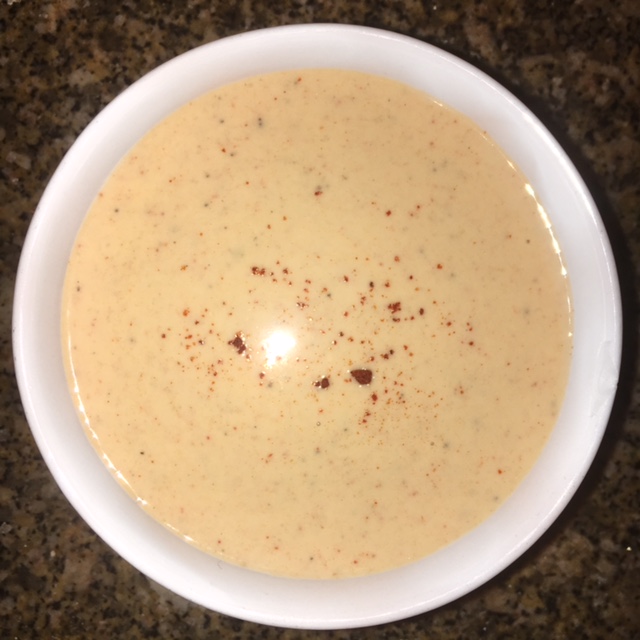 *Spicy Tahini Dressing*
This spicy tahini dressing is the perfect flavor for salads, wraps, sandwiches and more. It's so GOOD and very easy to make! I hope you guys love it.
*Spicy Tahini Dressing*
Ingredients:
4 Tbs Raw Tahini
3 Tbs Water
1/2 Juice From Fresh Lemon
1 Tsp Smoked Paprika Powder
1/2 Tsp Cayenne Powder (exclude if you don't like spicy)
1/2 Tsp Garlic Powder
Dash of Himalayan Pink Sea-Salt
Dash of Black Pepper
Directions:
1. Add all ingredients inside a bowl + whisk with a spoon until it's smooth and a liquid texture
2. Sprinkle a dash of paprika on top + pour on top of your favorite salad or wrap!
3. I added the spicy sauce to kale with pumpkin seeds and it is delish! Enjoy
Note: You can also blend this spicy dressing inside of a high speed blender to get the texture too!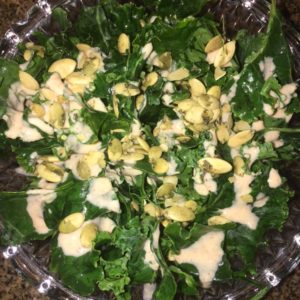 Thanks so much for checking out this recipe. I hope you all love it. Comment below and let me know your thoughts! Don't forget to share the website with your friends and family♡
ANNOUNCEMENTS📢📢:
**Our Gorgeous VEGAN✨DIP IT✨Nail Polish JUST LAUNCHED! Check them out> HEALTH STORE
** The Be A Health Nut Too Hair Growth Oil is FINALLY available and receiving amazing feedback! If you're dealing with damaged hair, balding, or looking to restore the health of your hair. SNAG some now>> HAIR OIL
** Our Beauty Soaps and Deodorants will all be back in stock soon!
** You can also now watch inspirational videos + raw food tutorials on my Youtube channel. The Youtube page link is at the top of the website!
** THANK YOU so much lovelies for your love and continued support! I adore each and every one of you!
Hugs & Happy Tahini Dressing Making,
LaShana Nicole❤