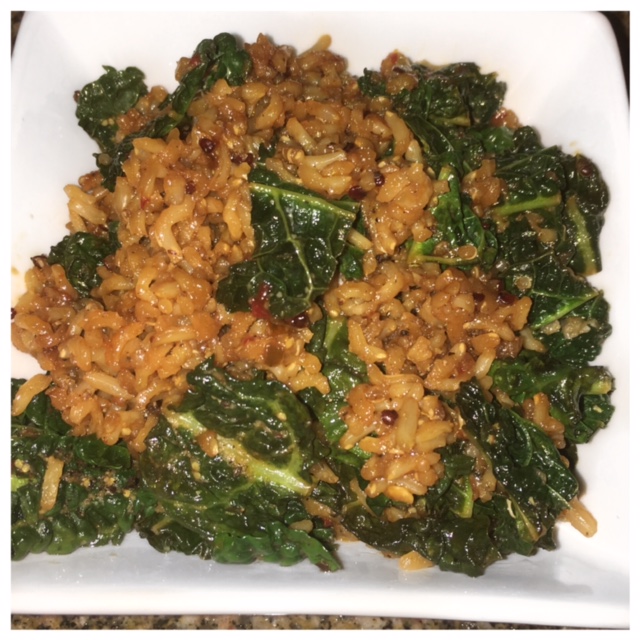 *Spiced Lemon Kale With Rice*
Lemon kale with spicy rice is my new favorite meal. Who knew this combo would create such a tasty dish. This meal is perfect for food prep days and it's filling! Enjoy lovelies♡
*Spiced Lemon Kale*
Serving Size: 1-2 Small Portions
Ingredients:
1 Batch of Organic Lacinato Kale (you can use curly kale too)
1/2 Cup Basmati Rice (can use wild rice if you prefer)
1/4  Cup Red Quinoa (optional but I added it)
1/2 Juice From a Fresh Lemon
1 Tbs Chili Paste (add 1/2 if you don't like spicy)
2 Tbs Tamari (feel free to add more to taste)
2 Tbs Grapeseed oil
1 Tsp Garlic Powder
1 Tsp  Himalayan Pink Sea Salt
1 Tsp Black Pepper
Directions:
1. Boil your rice and quinoa in water (follow timing instructions on package)
2. Clean your kale + rough chop into strips
3.Once your rice and quinoa are both done cooking strain + set aside
4. Preheat Grapeseed oil inside pan on med-high heat
5. Add your rice + quinoa + kale + all ingredients (seasonings) to pan
6. Mix and evenly coat all ingredients + cook 10-15 mins until kale wilts
7. Once kale has cooked (don't over cook) add your lemon kale to serving dish
8. Eat right away! It's tasty!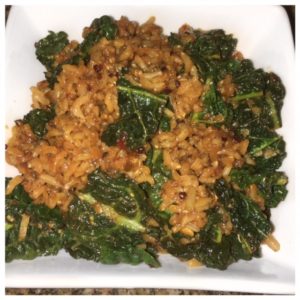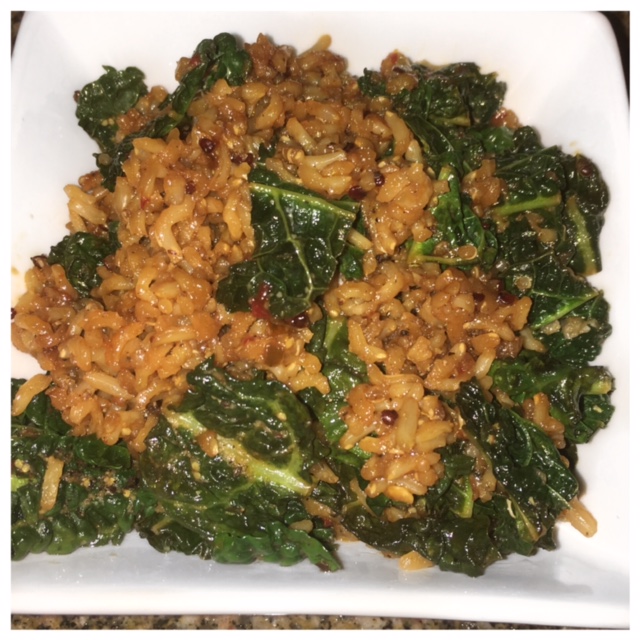 Thanks so much for checking out this recipe. I hope you all love it. Comment below and let me know your thoughts! Don't forget to share the website with your friends and family♡
ANNOUNCEMENTS📢📢:
** The Be A Health Nut Too Hair Growth Oil is FINALLY available. If you're dealing with damaged hair, balding, or looking to restore the health of your hair, GRAB yours now> HEALTH STORE
** Our Best Selling Beauty Soaps and Deodorants are all BACK IN STOCK! Snag yours now before we sell out again>> HEALTH STORE
** You can also now watch inspirational videos + raw food tutorials on my Youtube channel. The Youtube page link is at the top of the website!
** THANK YOU so much lovelies for your love and continued support! I adore each and every one of you!
Hugs & Happy Spiced Lemon Kale Eating,
LaShana Nicole❤