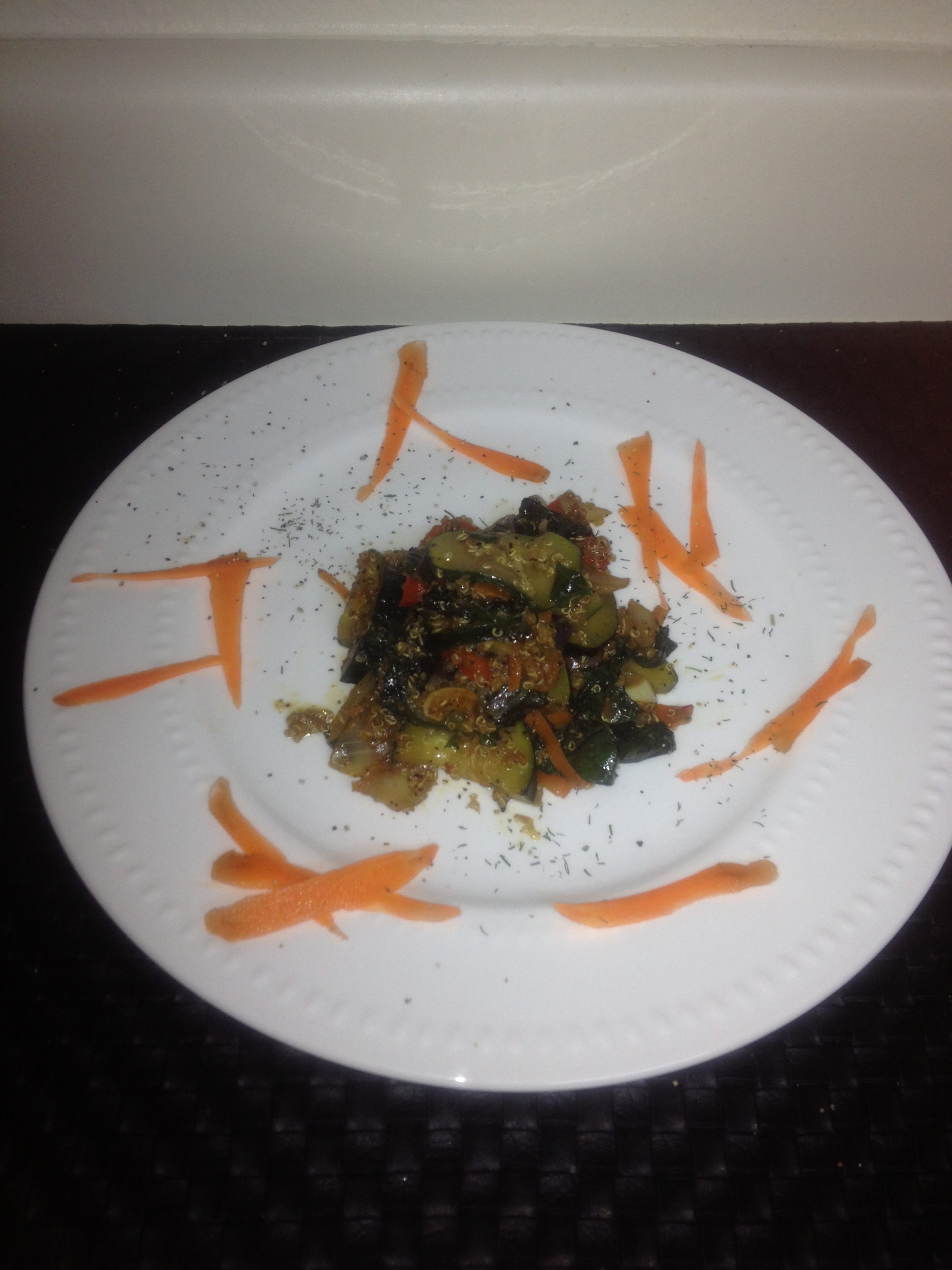 *Sauteed Quinoa Veggies*
OMGGG this dish was so good I was sad that I didnt make enough for a few portions haha. Quinoa is a super grain and is full of protein, it contains all nine essential amino acids. Quinoa is rich in iron which helps to supply oxygen to the body, magnesium which helps with detoxification, healthy bones, teeth, and energy production. This super grain also contains high amounts of fiber which helps keep your digestive system working strong. If you no longer eat meat I recommend adding quinoa to your diet.
*Sauteed Quinoa Veggies*
Ingredients(all organic):
1/2 cup Quinoa
1/3 cup red peppers
2 garlic cloves
1/4 cup yellow onions
1 cup purple kale
1 zucchini
4-8 fresh basil leaves
1/2 large carrot
1/2 tbs of black pepper
1/2 tsp of himalayan pink seasalt
1/2 tsp pf garlic powder
1/2 tsp of onion powder
5-7 tbs of Tamari wheat free vegan soy sauce (add depending to your taste)
2-3 tbs extra virgin olive oil (add more if you need)
Note: Add more of any of the ingredients for a bigger portion.
Directions:
1. Rinse + boil your quinoa
2. Cut all your veggie ingredients up + preheat your pan with olive oil when your quinoa is almost finish
3. Saute your garlic + onions + red pepper first (2-3 mins) + add your zucchini+ basil + carrots + kale + seasonings
4. Allow to saute for 5-7 minutes or until you have a desired texture + add your quinoa inside + stir + allow to saute for 1-2 additional minutes.
5. Pour inside a dish + pour a tiny extra tamari on top +  sprinkle black pepper + sprinkle dried dill
BON APPETIT 😉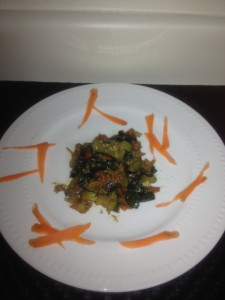 Ps. Thanks so much for checking out this blog. Be sure to share and subscribe for updates of new post. You can watch live raw food tutorials at www.youtube.com/loveshananicole
Hugs & Happy Quinoa Veggie Eating 🙂
LaShana Nicole