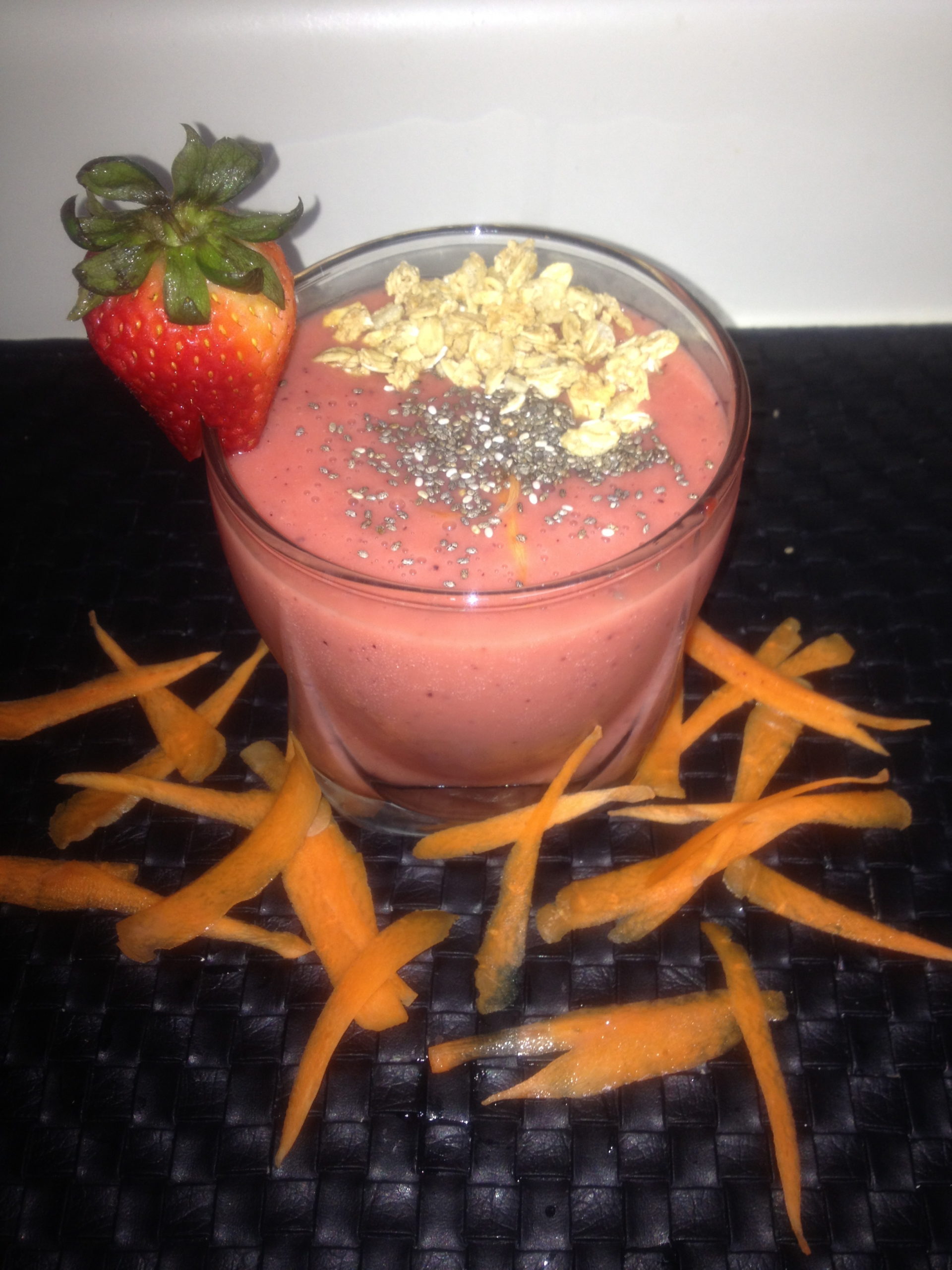 *Sweet Carrot Joy Smoothie*
*Sweet Carrot Joy Smoothie*
Ingredients:
1/2 Fresh Large Carrot
15-20 Frozen Strawberries
1Cup Vanilla flavored almond milk
Optional: 2 tbs 100% maple syrup or raw agave
Optional Toppings: 1 tbs chia seeds + granola
Directions:
1. Place all ingredients inside blender + blend until smooth
2. Pour inside of glass + top with chia seeds & granola
DRINKY DRINKY 😉

Ps. Thanks so much for checking out this blog. Be sure to share and subscribe for updates of new post. If you need more smoothie recipes I have a smoothie recipe ebook available for download with ton of great smoothie recipes.
Hugs & Happy Sweet Carrot Joy Smoothie Drinking 🙂
LaShana Nicole