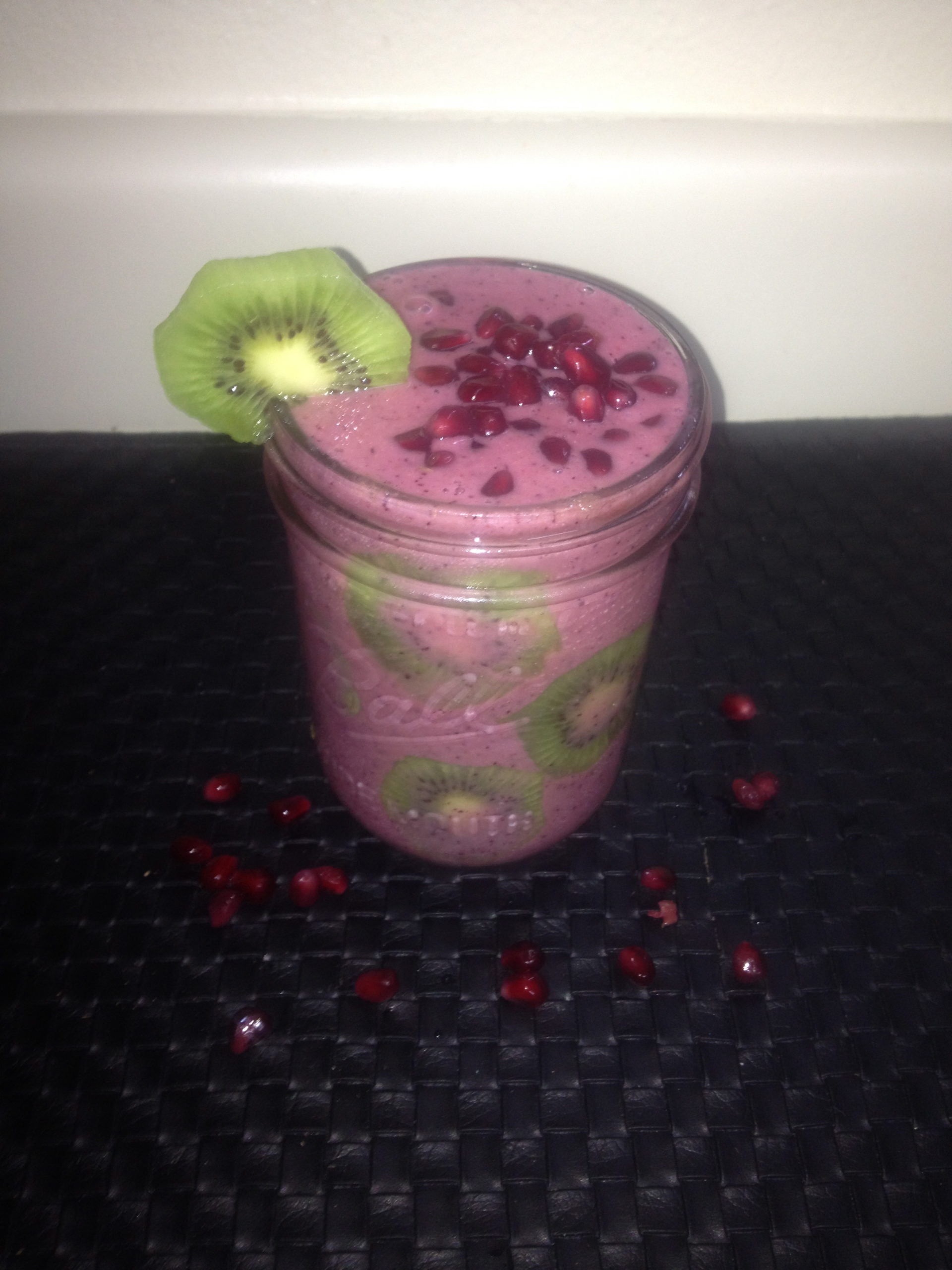 *Good Morning Wakeup Smoothie*
*Good Morning Wake Up Smoothie*
Ingredients:
1 Cup Frozen Blueberries
2 Fozen Bananas
1 + 1/2 Cup Frozen Strawberries
1 Tbs Chia Seeds
1 Cup Vanilla Flavored Almond Milk (add more if needed)
Toppings: Pomegranate seeds + fresh kiwi
Optionals: 2 Tbs of sweetener
Directions:
1. Place all your ingredients inside blender + blend until you have a smooth consistency
2. Pour inside glass + top with fresh pomegranate seeds + stuff fresh kiwi on the side of the glass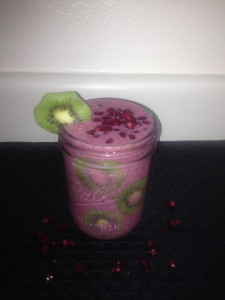 Ps. Thanks so much for checking out this blog. Be sure to share and subscribe for updates of new post. If you need more smoothie recipes I have a smoothie recipe ebook available for download with ton of great smoothie recipes.
Hugs & Happy Waking Up To A Smoothie 😉
LaShana Nicole