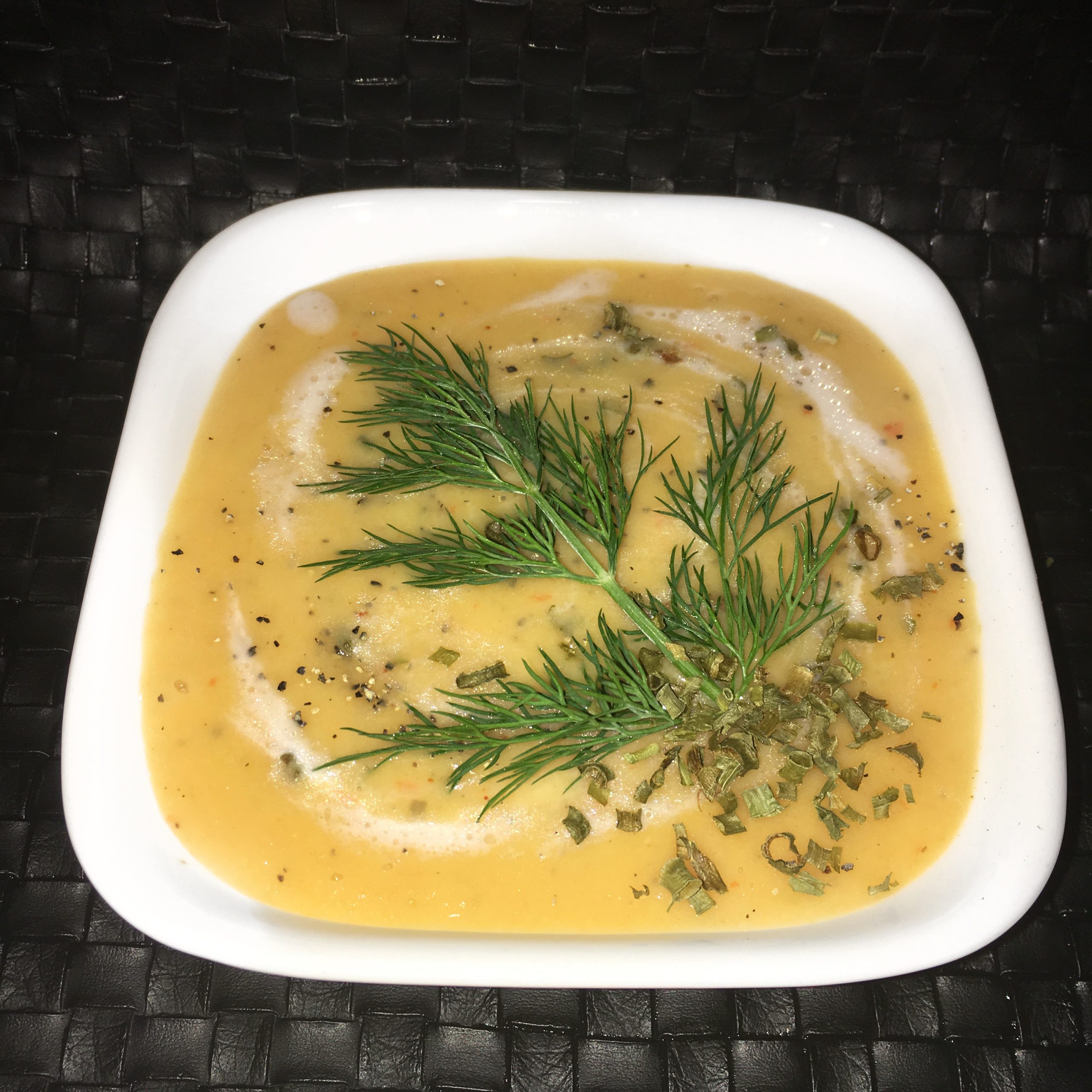 *Red Pepper Potato Soup*
Oh my goodness, this soup was absolutely delicious! It's so simple to make, vegan, and will light your tastebuds on fireeeee!! This is for sure going on my must-haves list! If you like soup, and you like potatoes, you're going to LOVE this recipe!
*Red Pepper Potato Soup* (Serving Size: 2-3 bowls)
Ingredients (all organic): 
10 Small Butter Cream Potatoes (I used the brand Cinacia, remove skin + rough chop)
2 Medium Garlic cloves (Rough Chopped)
2 Celery Stems (Rough Chopped)
1/2 Of A Red Onion (Rough Chopped)
1/3 Cup Red Bell Pepper (Rough Chopped)
1/2 Tbs Fresh Lemon Juice
2 +1/2 Cups Veggie Broth (add 3 Cups if you prefer a really watery textured soup)
1/2 Cup Coconut Milk 
1 Tbs Olive Oil
Dash of Black Pepper + Himalayan Pink SeaSalt+ Garlic Powder + Onion Powder
Directions:
1. Rinse + Chop all of your ingredients pretty small
2. Add your olive oil to pan + allow to preheat 1 min+ add all ingredients except coconut milk
3. Allow all soup ingredients to boil on med high for 25mins (cover the pot with lid)
4. Once your potatoes are soft enough to stab a fork through now add your coconut milk
5. Stir + allow to cook additional 2 mins 
6. If you want your soup creamy like pictured you'll want to blend your soup in a high speed blender
7. Allow your soup to cool a few minutes than pour inside blender + blend on high for 15-20 seconds
8. Pour inside of serving dish + drizzle coconut milk + dried chives + fresh dill +pepper on top
9. Eat right away and store left over inside of an airtight container + consume within 2 days
Bon appétit ♡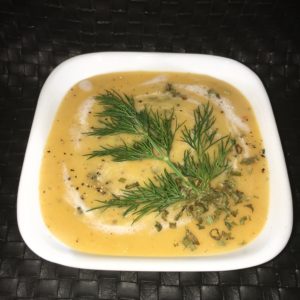 Thanks so much for checking out this potato soup recipe. If you make it be sure to comment below and let me know your thoughts. Don't forget to share the website with your friends and family♡
ANNOUNCEMENTS📢📢:
** Great news! Our VEGAN Deodorants, Lotions, and Body-sprays are BACK IN STOCK! Snag your health goodies today while they're available! Click the link to order>> Health Store
** Our Best-Selling Beauty Soaps are also BACK IN STOCK, but are almost SOLD-OUT AGAIN! Here's your chance to grab some while we still have all blends available. Click here to order >> Beauty Soaps
** You can also now watch inspirational videos + raw food tutorials on my You tube channel. Youtube page link is at the top of the website. Enjoy!
** Thanks SO much everyone for all your love and sweet support! I appreciate each of you!
Hugs and Happy Potato Soup Eating,
LaShana Nicole♥