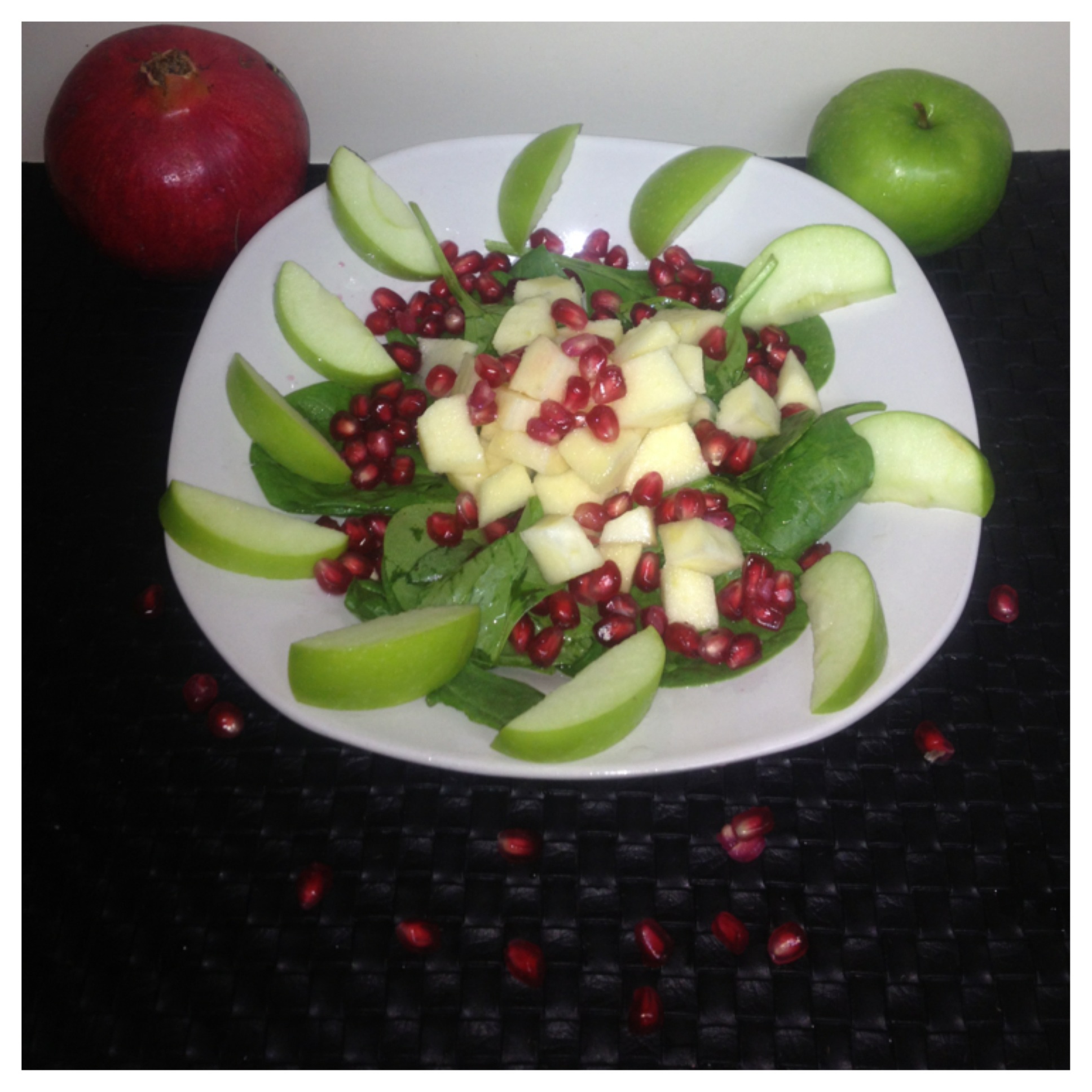 *Raw Goodness Salad*
This salad is packed with nutrition, antioxidants, and it taste rawmazing! Its great to practice the habit of eating colorful nutrient dense foods.
*Raw Goodness Salad*
Ingredients (all organic)
2 Cups of Fresh Spinach
2-3 Fresh Fuji, Gala or Granny Smith Apples
3/4 Cup Pomegranate Seeds
Cinnamon Pomegranate Lemon Dressing Recipe:
1/2 Fresh juice of a lemon
3 tbs Fresh orange juice (squeeze juice from orange)
All the juice from 1 pomegranate (use the juice that comes out when you open)
1 tbs sweet almond oil (or extra virgin olive oil)
Optional:1 +1/2 tbs raw agave nectar (if you prefer a more sweet dressing)
Dash of cinnamon
Directions:
1. Place all of your dressing ingredients inside of a mixing bowl (except cinnamon) + stir until smooth
2. Rinse & clean all of your salad ingredients + place them on a plate
3. Drizzle your dressing on top + Sprinkle with Cinnamon + Eat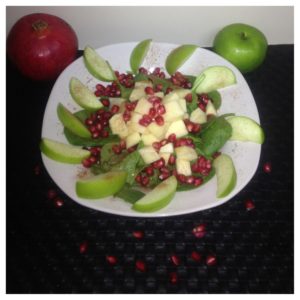 Ps. Thanks so much for checking out the website. I am so excited to announce the " I Will Not Settle Movement" has officially launched. Woohoo♥ You can find more details about the movement, watch testimonials, and learn how to get involved on the home page under the I will Not Settle Tab.
NOTE*** I'll be in Glendale California this weekend for a Health Q&A on saturday and also speaking on sunday. All details are on the event section on the website and also the details are post at www.Dhealthstore.com
Snag your favorite ☆Stay Inspired☆ Tee or ★Health Goodies★ at the store page link below. Use code Instagram for 15% off entire order.  *** https://www.beahealthnuttoo.com/store/products/
Hugs & Happy Raw Goodness Salad Eating 


LaShana Nicole