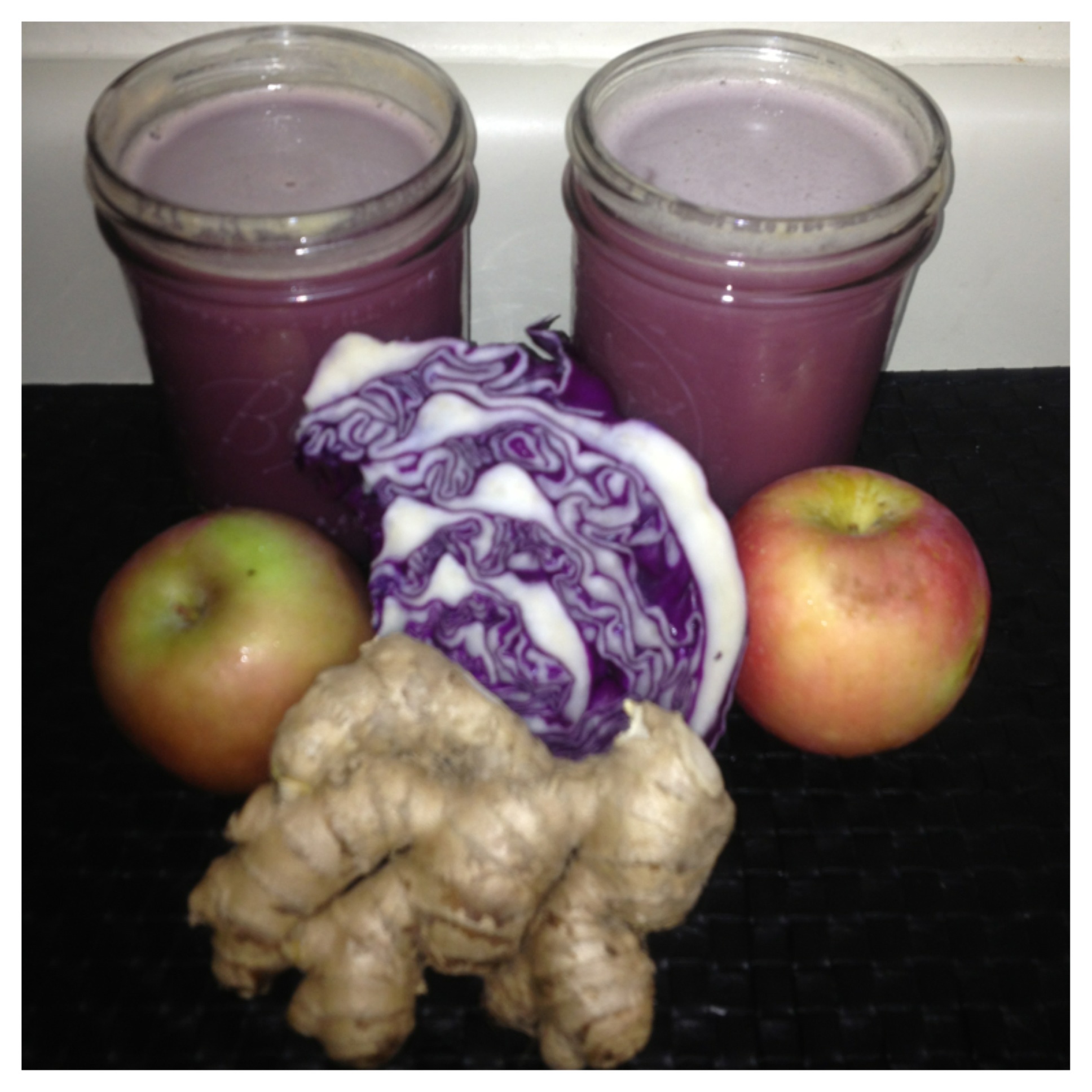 *Cabbage Ginger Juice*
Juicing is a fantastic way to make sure you are consuming high amounts of vitamins and minerals daily. Red Cabbage is great and contains vitamin K which is great for your bone health, Vitamin A for eye health, high amounts of vitamic C for immune support, antioxidants, cancer fighting properties, and fiber for digestive health. Red cabbage also contains magnesium, potassiom, and iron. Ginger is great for blood circulation it contains zinc and magnesium. Ginger is great for the digestive system, boosting the immune system, and it contains many cancer fighting properties.
*Cabbage Ginger Juice* Makes 2 servings
Ingredients (all organic)
1 Red Cabbage
12 Gala or Fuji Apples
2 Med Size Pieces of Ginger
8 Celery Sticks
Directions:
1. Rinse and clean all veggies (raw apple cider vinegar + water mix will clean dirt off produce)
2. Cut your cabbage in half and juice one half of the full cabbage
3. Take that half of cabbage + slice in half ( you will use 1/2 of the half cabbage per juice)
4. Start juicing. Place 3 apples inside juicer + juice + add piece of ginger + add 1 more apple + add 4 celery sticks
5. Add your cabbage + add additional 2 apples ( you will juice 6 apples  + all other directions per juice)
6. Drink right away for the best health benefits or store inside airtight container and drink within 1-2 days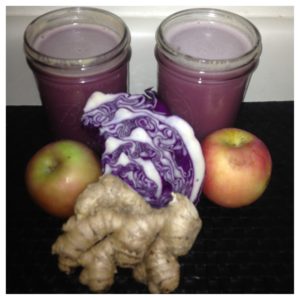 Ps. Thanks so much for checking out BeAHealthNutToo® I am so excited to announce the " I Will Not Settle Movement" has officially launched. Woohoo♥ You can find more details about the movement, watch testimonials, and learn how to get involved on the home page under the I will Not Settle Tab.
If you need more juice recipes download ☆The 21 Day Juice Habit☆ at the store page link below
https://www.beahealthnuttoo.com/store/products/
Hugs & Happy Cabbage Ginger Juice Drinking 😉
LaShana Nicole
Picture below from my speaking engagement in Atlanta!