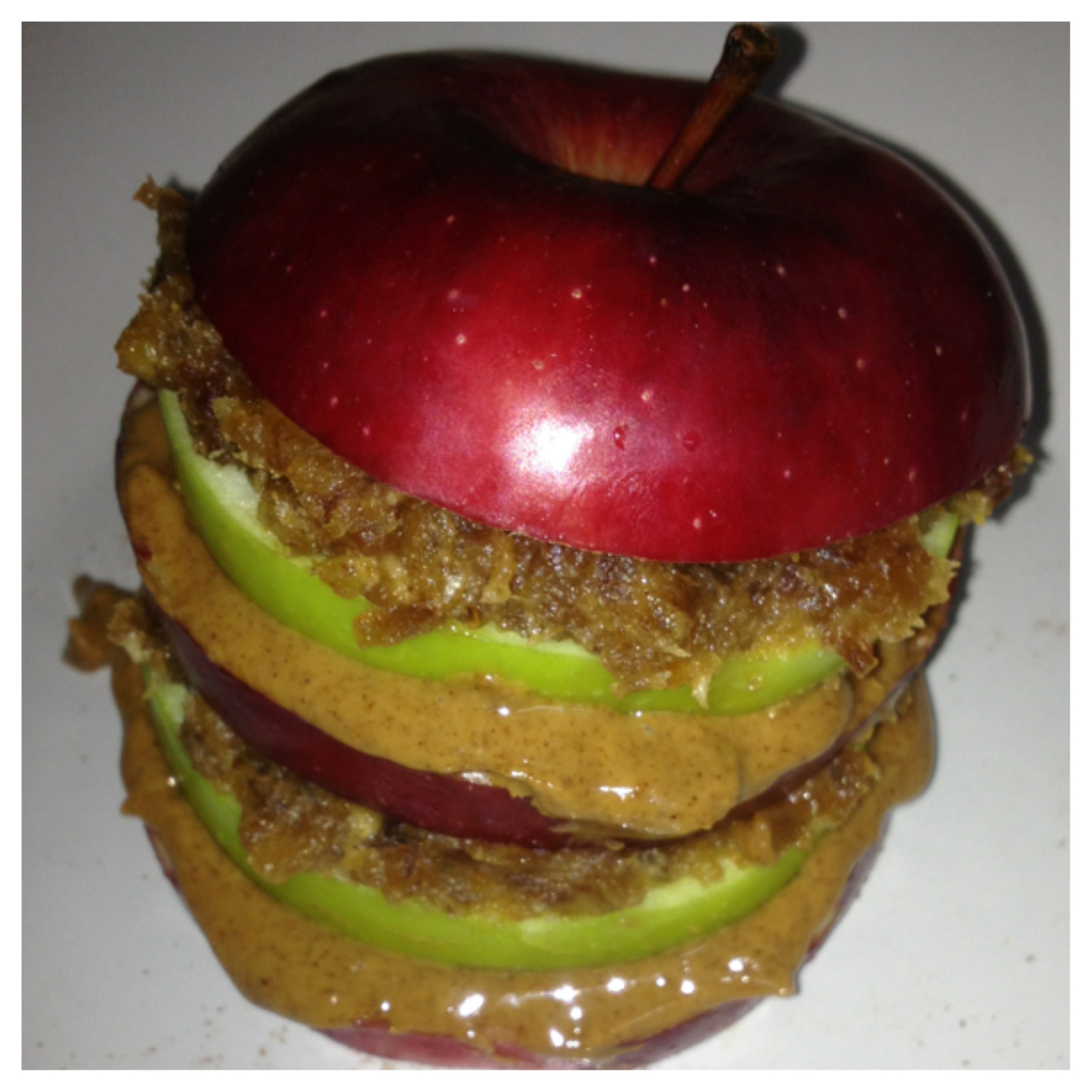 *Raw Caramel Apple Stacker*
One of my favorite desserts when I was a kid was caramel apples. I could eat them everyday haha. Of course I was eating a ton of sugars and harsh ingredients. I just love this raw healthy caramel spread, I can eat one of my favorite treats without all the bad stuff. Yippeeeee
*Raw Caramel Apple Stackers*
Ingredients (all organic)
1 Red Apple
1 Green Apple
Almond Butter
*Caramel Ingredients*
6 Medjool dates (remove pits)
1+1/2 Tablespoon melted coconut oil
dash of cinnamon
dash of vanilla flavoring
Directions:
1. Place your caramel ingredients inside food processor + Pulse until you have a thick yet creamy texture (Note: you may have to scrape the ingredients down a few times to blend properly)
2. Slice your apples thin ( I removed the seeds) + add almond butter on one layer + caramel on the next layer + continue to alternate until your stacker is complete
3. Top stacker with your apple top + pick up and bite. SOOO YUMMY 😉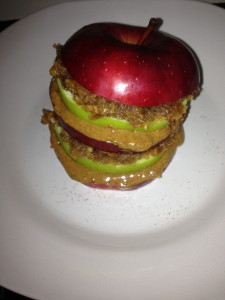 Ps. Thanks so much for checking out the website. I am so excited to announce the " I Will Not Settle Movement" has officially launched. Woohoo♥ You can find more details about the movement and how to get involved on the home page under the "I Will Not Settle" page.
Snag a ✭Stay Inspired✭ Tee or ★Health Goodie★.Use code INSTAGRAM during checkout for 15% off your order. Store page link below.
https://www.beahealthnuttoo.com/store/products/
*** Raw Food Tutorials are up on http://www.youtube.com/loveshananicole