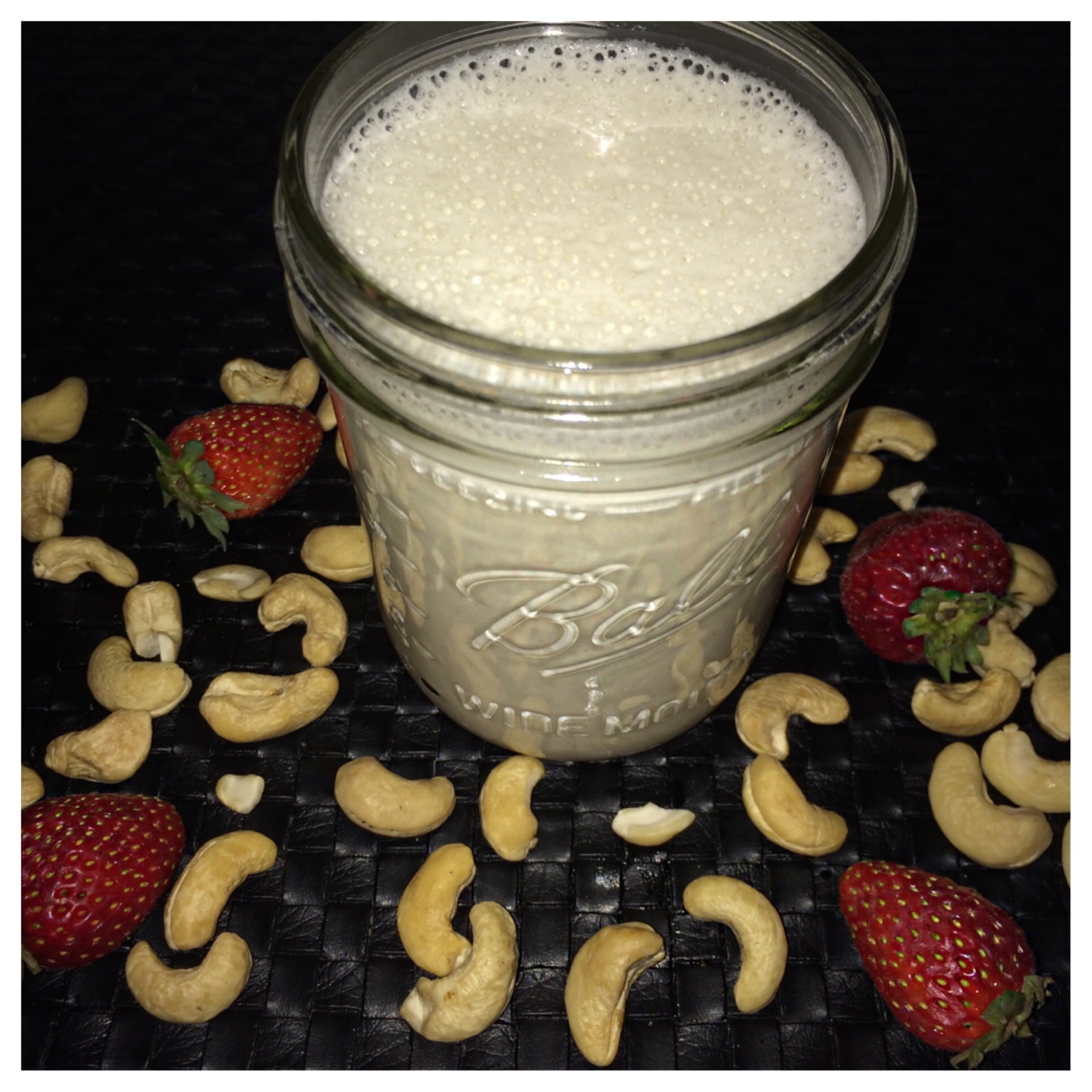 *Raw Cashew Milk*
Cashews taste amazzzziiingggggggg as a milk substitute. Cashews are loaded with B vitamins,irons, potassium, zinc, magnesium, dietary fiber, healthy fats (which can help with lowering cholesterol), and protein. I will also include a link to my almond milk recipe below. I love making my own fresh dairy substitutes. I shared lots of step by step pictures this time for all of you 😉
*Raw Cashew Milk Recipe*
Ingredients:
1 Cup Activated  Raw Cashews (To Activate Soak OverNight)
2- 3 Medjool Dates (Remove the pit and allow to soak for 2 minute before use)
3 Tbs of Organic Grade B Maple Syrup or Raw Agave Nectar 
1/2 Tbs Vanilla Flavor
Pinch of Himalayan Pink SeaSalt
4 + 1/2 Cups of Alkaline Water
Optional: Pinch of cinnamon 
What You Will Need:
High Speed Blender
Optional: Nut strainer bag ( Its not as much pulp left with cashews as with almonds but this helps to have pulp free-milk)
Directions:
1. Soak cashews overnight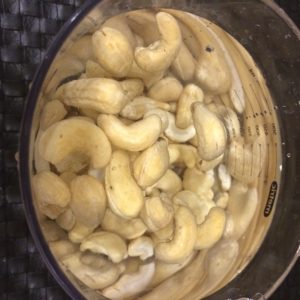 2. Place all ingredients inside blender + blend until smooth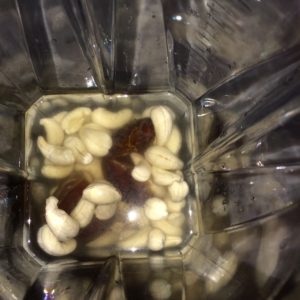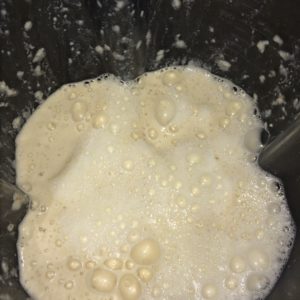 3. Pour milk through strainer bag into airtight container if storing + consume within 2 days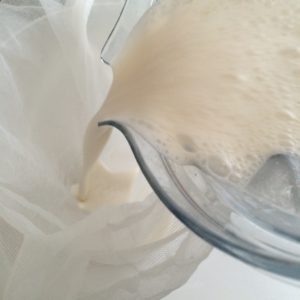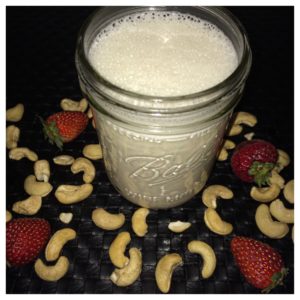 Thanks so much for checking out this recipe. If you found this blog helpful leave a comment and be sure to share it with friends and family♡
A Few Announcements:
** BeAHealthNutToo now has it's very own completely ☆Vegan☆All Natural☆Toxin-free☆ beauty soaps. No more using chemicals on your skin. To snag yours today click here>> Order Mine NOW
** You can now watch weekly inspirational videos + raw food tutorials on my youtube channel. Link is at the top of website.
** Here is the almond milk recipe click here > ALMOND MILK RECIPE
Hugs & Happy Raw Cashew Milk Drinking,
LaShana Nicole ❤