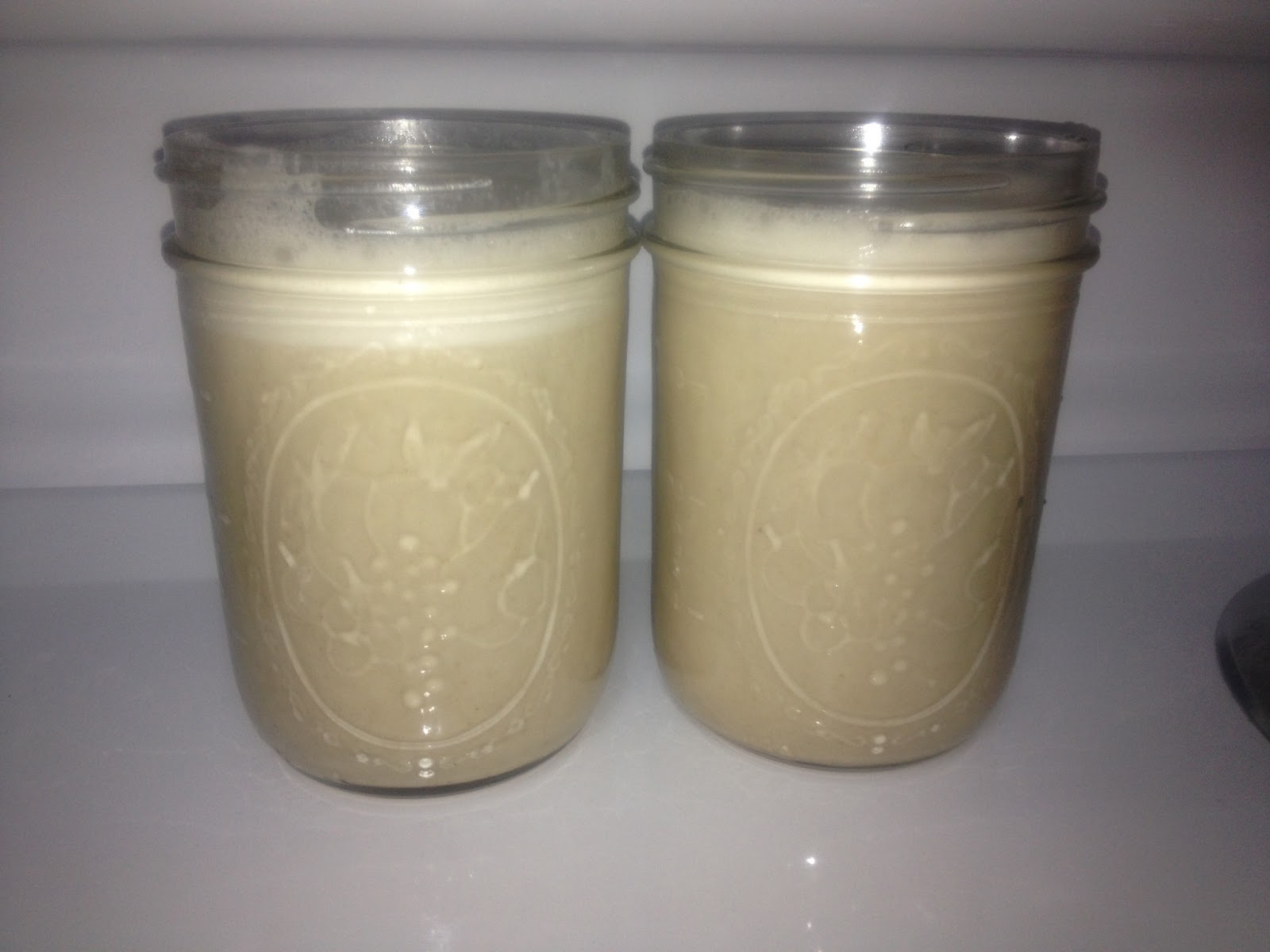 Home made *Cinnamon Spiced Almond Milk*
I love almond milk and have been drinking it for years. I needed a dairy milk substitute and I tried several different milks including rice, soy, coconut etc and none of them satisfied my milk desire LOL. When I tried almond milk I knew it was a winner, it mixed well with smoothies, cereal, oatmeal, pancakes and the list goes on. I was buying almond milk frequently from wholefoods or any health food store. After purchasing my Vitamix blender just recently I decided I would give making my own nut milk a try :-). YAYYYY it worked, it was YUMMY and i'm thrilled to share the recipe with you.
*Cinnamon Spiced Almond Milk*
Ingredients:
*Raw Organic Almonds( I purchased mine from trader joes for a little over 5bucks)
2. Rinse the almonds like 2 times before putting them inside blender. If using 2 cups of almonds then blend with 5-6 cups of water. (ex: 1 cups of almonds add 3 or 4 cups of water)
3. Blend almonds and water together and strain liquid through nutbag. I have never milked a cow LOL but i'm going to assume its pretty similar.
Purchase NutMilk Bag Click here
4. Place the liquid milk that you strained back in the blender and add 3 dates, 2 tablespoons maple syrup, 1 teaspoon of vanilla you can also add actual vanilla bean, 1/2 teaspoon of cinnamon. Let ingredients and milk blend in a high speed blender for 1 minutes until evenly blended
5. When its finish pour in a milk glass, jug, or a mason jar Order Here. I let mine chill for a hour or 2 before consumption. I would say use the milk within 3-5 days.  No more purchasing almond milk from the store Yippeee. Now you know and have complete control over whats going into your body. HAPPY NUT MILK MAKING ;-).
Happy Health
LaShana Nicole