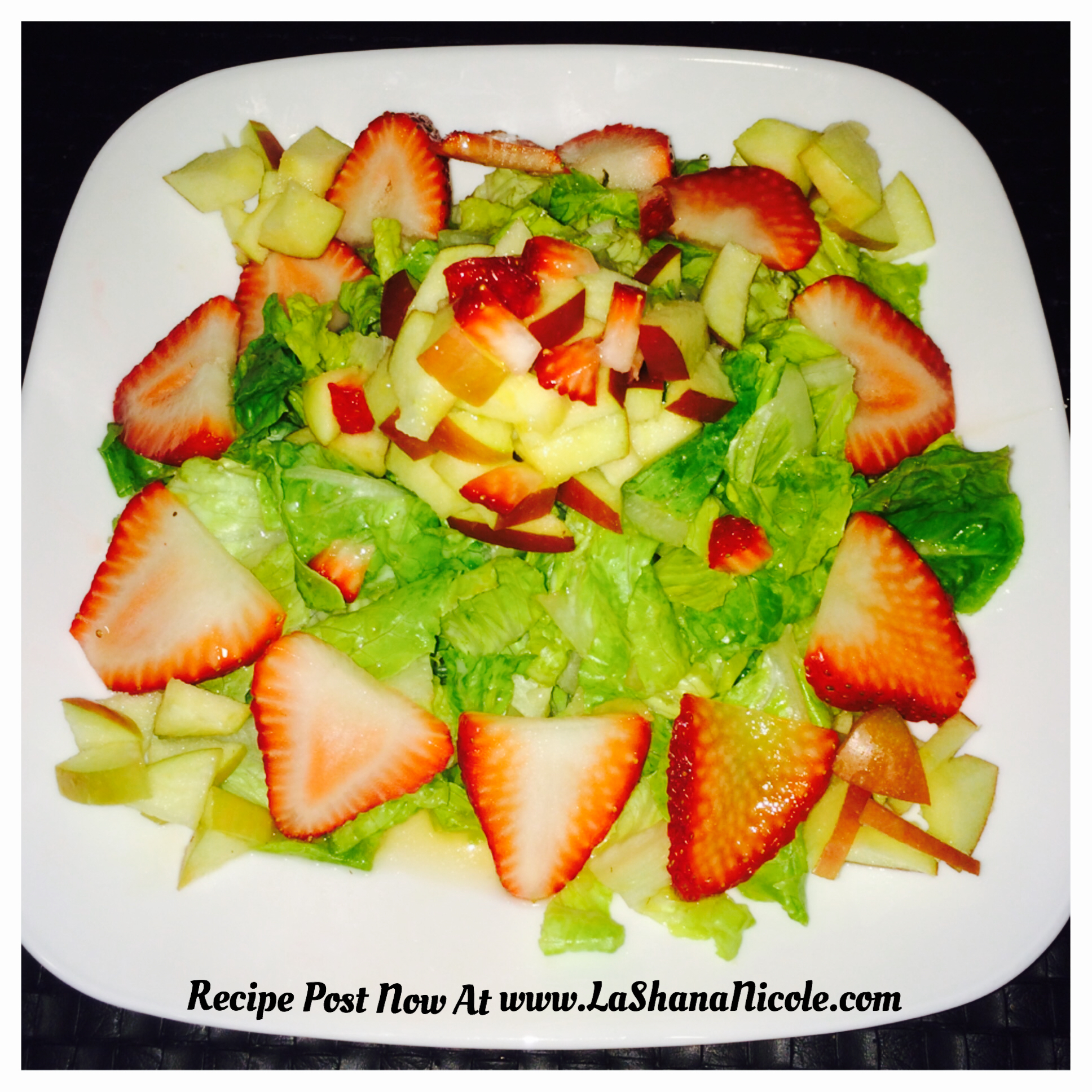 * Orange Coco Salad*
This salad is bursting with flavor and nutrition! 
*Orange Coco Salad*
Ingredients (all organic):
1 Batch of Romaine Lettuce
15 Strawberries
2 Fuji Apples
Orange Coco Dressing Ingredients:
1 Orange
1/2 Lemon
2-3 Tbs Melted Unrefined Coconut Oil
2-3 Tbs Raw Agave Nectar
Directions:
1. Rinse + Clean all ingredients
2. Cut your romaine lettuce into strips + chop up your apples + strawberries + place inside a mixing bowl
3. In a seperate bowl add juice from orange + 1/2 lemon + melted coconut oil + agave nectar + stir 
Note: Use room temperature oranges & lemons (if the juice is cold it will turn the coconut oil back into a solid)
4. Pour your dressing on top of salad + shake until mixed
5. Place salad in serving dish + eat right away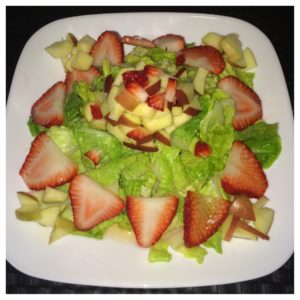 Thanks so much for checking out this recipe. If you found this blog helpful be sure to share it with friends and family♡

Announcements:
 ** New items are up on the store page. Use code "Health" for 15% off https://www.beahealthnuttoo.com/store/products/
 ** Im working on the first Raw Food Live class. Yay can't wait to announce the date.
 ** You can now watch weekly inspirational videos + raw food tutorials on my youtube channel. Link is about at the top of website.
Hugs & Happy Orange Coco Salad Eating,
LaShana Nicole ❤