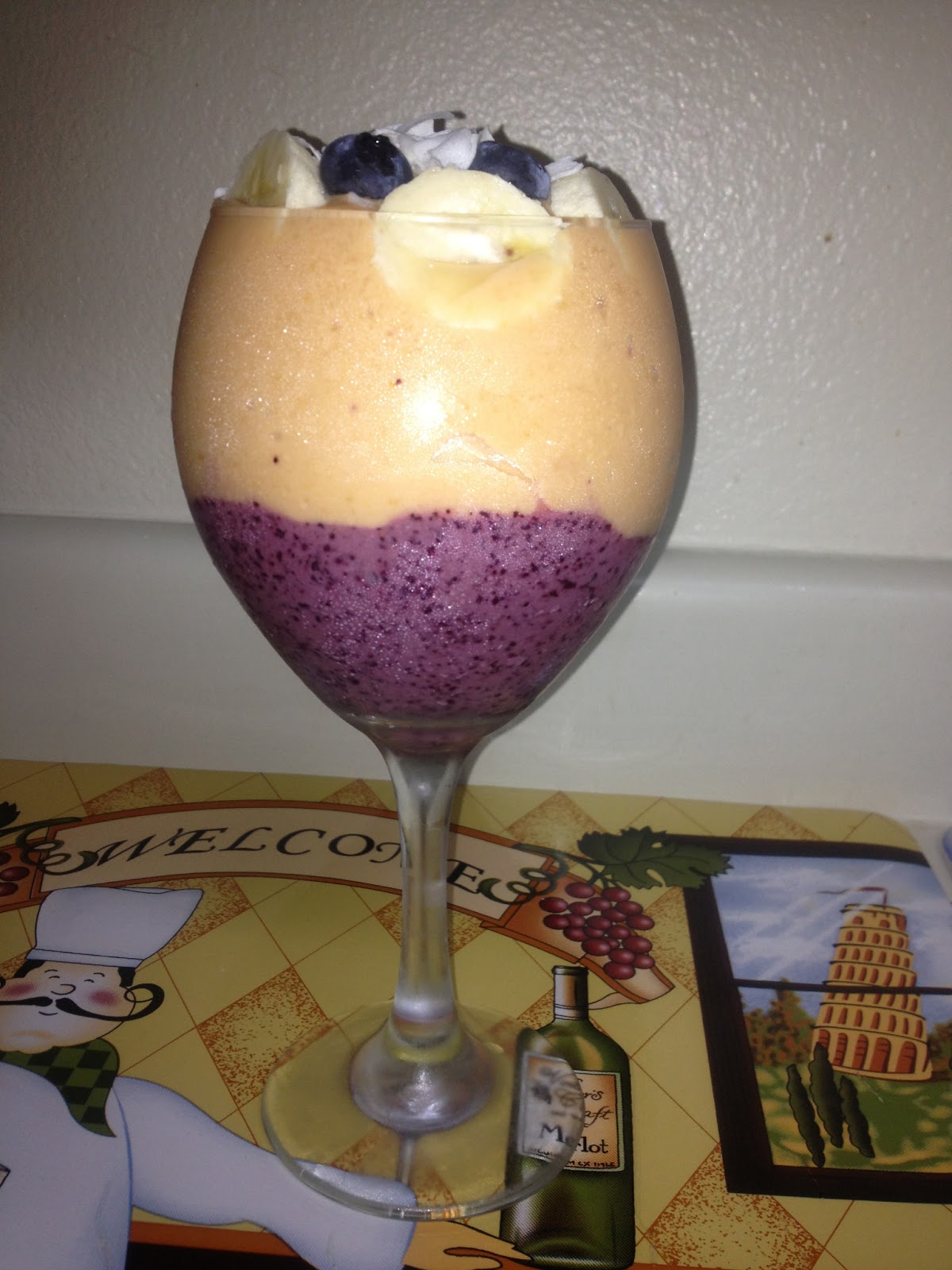 **Layered Smoothie**
Pour in top layer into glass
Pour this part of smoothie on top of bottom blueberry layer
I topped mine with blueberries, bananas, and coconut shreds. You can top yours with your favorite fruit. Eat right away its yummy! Enjoy!
I made this two days in a role. I topped my other one with chia seeds and coconut shreds. Have fun and be creative with it.
Keep the questions and feedback coming! You all are so encouraging and supportive I truly appreciate all the love ;-)!
LaShana Nicole,