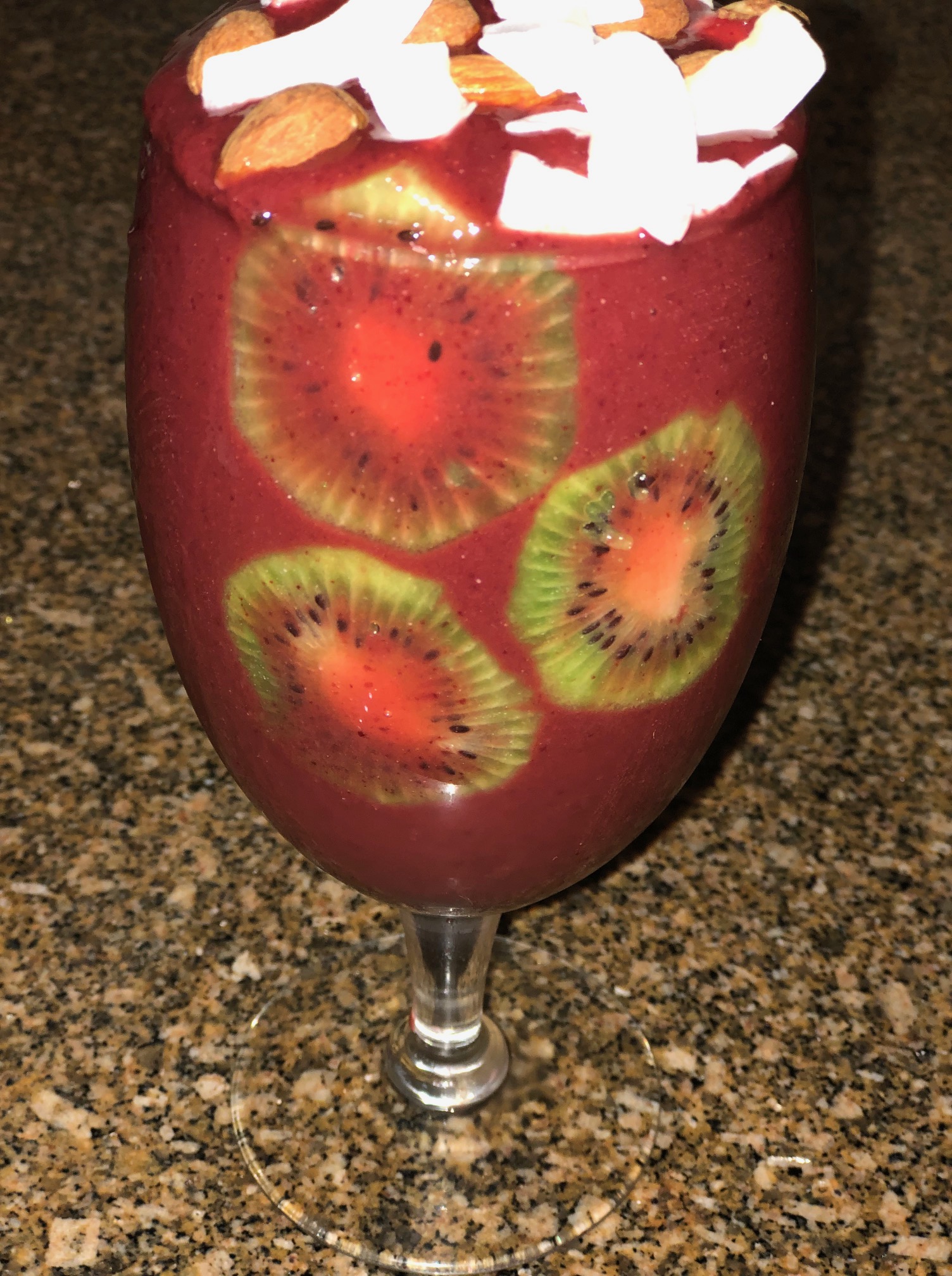 *Tropical Smoothie*
You can never have too many smoothie recipes, and this tropical smoothie will not disappoint! It's nutritious and full of flavor! Enjoy lovelies♥
*Tropical Smoothie*
(Serving Size:1)
Ingredients:
1 Cup of Fresh Mangos
2 Cups of Frozen Cherries
1 Tsp of Hempseeds
1 +1/2 Cup of Fresh Orange Juice
Toppings: Fresh Kiwi + Coconut Shreds + Almonds
Directions:
1. Place all of your ingredients inside high speed blender 
2. Blend until smooth + Pour into serving glass
3. Add toppings of choice + drink your tropical smoothie right away!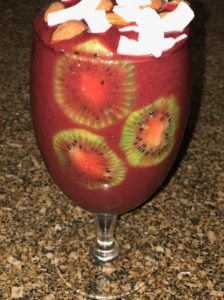 Thanks so much for checking out this tropical smoothie recipe. I hope you guys love it. Comment and let me know your thoughts below. Don't forget to share the website with your friends and family♡
ANNOUNCEMENTS📢📢:
**You asked, we listened! Our✨LIQUID CASTILE SOAPS✨are NOW available! Grab some here> HEALTH STORE
** The Be A Health Nut Too Hair Growth Oils are BACK IN STOCK and already selling fast! If you're dealing with damaged hair, balding, or looking to restore the health of your hair, SNAG some now>> HAIR OIL
** The Shampoo & Conditioner are both SOLD-OUT! I'll announce when they're back in stock!
** You can also now watch inspirational videos + raw food tutorials on my Youtube channel. The Youtube page link is at the top of the website!
** THANK YOU so much lovelies for your love and continued support! I adore each and every one of you!
Hugs & Happy Holidays,
LaShana Nicole❤