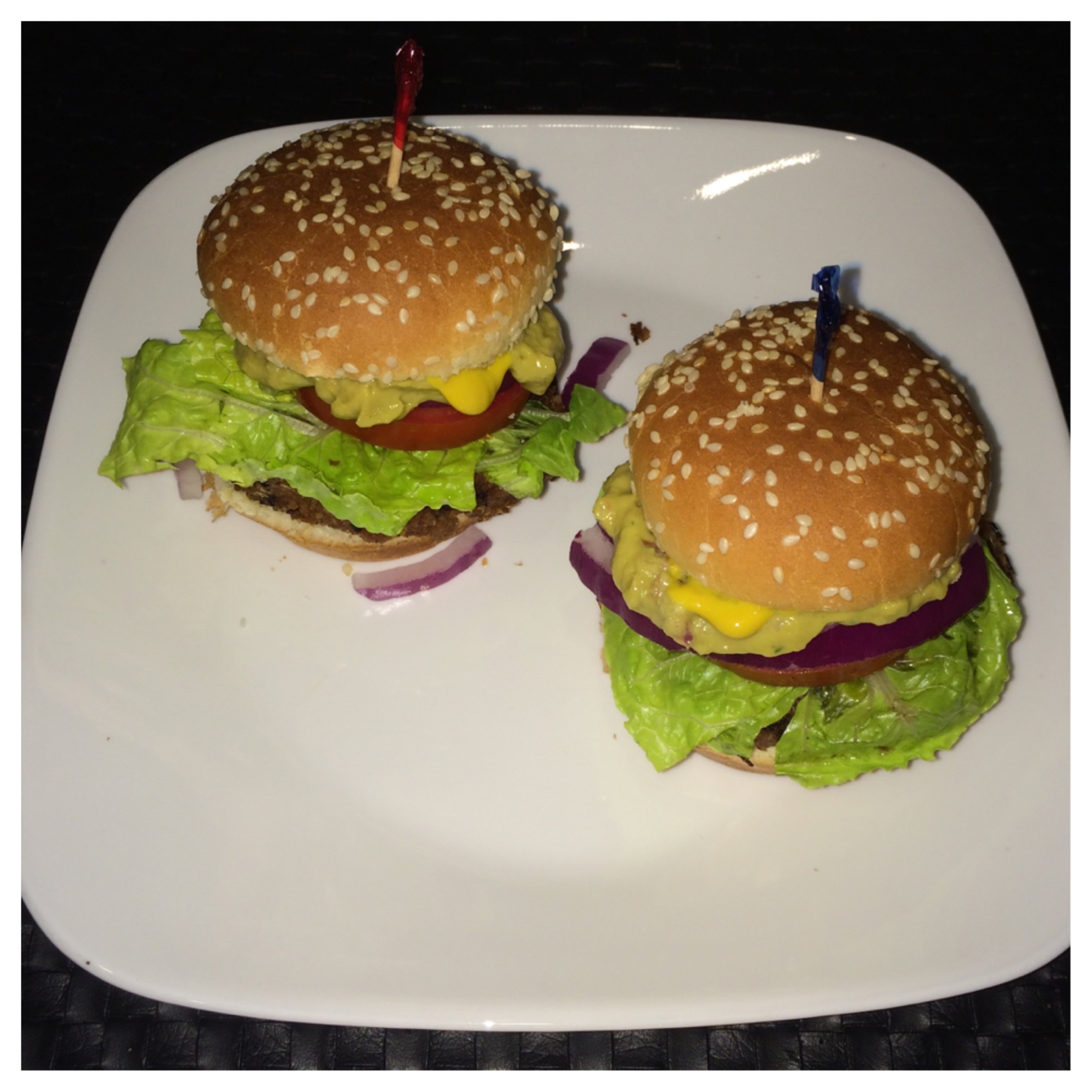 *Black Bean Vegan Burgers*
I have found it quite difficult to find veggie burgers that I actually like.Ive tried many prepackaged ones and I just didn't like them. I was happy to finally make a recipe that taste yummy, was very filling, and have a crispy outside. Nom Nom. Veggie burgers are a great way to substitute eating meat. I hope you all enjoy this recipe.
*Black Bean Burgers* Servings 6-8 med patties
Ingredients:
2 Small Garlic Cloves (grated)
1 Small Shallot (diced small)
1/2 Cup Raw Walnuts (ground into flour form)
3/4 Cup of Quinoa
1/2 of 1/4 Cup of All Purpose Flour ( I used a gluten free flour from the brand Bobs Red Mill)
1/2 Cup of Red & Green Bell Peppers (Feel free to use one or the other but I mixed both)
1/2 Fresh Jelepeno (Dice small + remove seeds. Note: If you don't like spicy you can skip this ingredient)
1/2  Cup of Red Onion ( Dice up 1/2 of a red onion)
1 Fresh Carrot Grated
1 15 oz Can of Black Beans (Rinsed & Drained)
3/4 Cups Fresh Corn
1 Tbs Paprika
1 Tbs Tamari
1/2 Tsp Cumin (If you like the taste of cumin feel free to add 1 Tsp instead of 1/2)
1/2 Tsp Garlic Powder
1/2 Tsp Onion Powder
1/2 Tsp Chili Powder
Pinch of Himalayan Pink Sea salt (add to taste preference)
Pinch of Black Pepper (add to taste preference)
Optional: Sprinkle of Red Pepper flakes (Add if you like spice)
2 Tbs Olive Oil (Start with 1 and add more oil if needed while cooking the patties)
Sesame Mini Buns (Or buns of choice)
Toppings:
Organic Yellow Mustard
Romaine Lettuce
Tomatoes
Guacamole
Directions:
1. Boil water + add your quinoa  + allow quinoa to boil until fully cooked (around 20 minutes)
2. While quinoa is cooking it is time to dice + grate ingredients really small (jelepeno, garlic, onions, scallions etc)
3. Add your dry walnuts to the food processor + allow to process until it turns into a flour form (30secs-1min)
4. When quinoa is finished set to the side + add 1/2 tbs of olive oil to non stick pan + allow to preheat
5. Add all of your diced\grated ingredients to pan + allow to sauté for 5 minutes(jelepeno, garlic, onions, shallots, bell peppers NOTE: Don't sauté the carrots)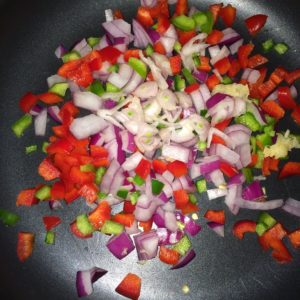 6.While ingredients are sautéing its time to mash your beans with a spoon or fork + leave some texture to some of the beans
7. Once you have a good mash add the quinoa + all purpose flour + corn + walnut flour + grated carrots
8. Now add sautéed veggies + add all seasonings + its time to get your hands messy Hahah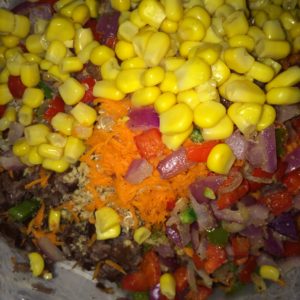 9. Mix/Mash all ingredients together with your hands until mixed evenly + form med size veggie patties
10. Add 1/2 tbs of olive oil to non stick pan + allow to preheat + one heated add your patties ( I did two at a time med)
11.Allow to cook for 7 minutes per side or until you have a desired texture (I prefer crisp so I allowed mine to cook longer)
12. When veggie patties are almost finish , add your buns to oven for 1-2 mins to warm
13. Add organic yellow mustard on buns + place veggie patties + add toppings of choice
14. I added fresh tomato + romaine lettuce + guacamole + (feel free to add pickles, ketchup etc) Enjoy❤
Here is a guacamole recipe : https://www.beahealthnuttoo.com/fresh-homemade-guacamole/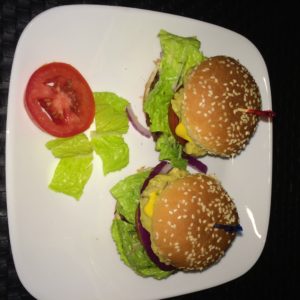 Thanks so much for checking out this recipe. If you found this recipe helpful be sure to share it with friends and family♡ Also I love hearing your feedback. When you make the recipe comment below and let me know if you liked this veggie burger as much as I do. 
Announcements:

** Im SOO Excited Its FINALLY here the first LIVE Raw Food Class begins this Thursday June 11th,2015. Get all details + Reserve your spot today.Click link below. See y'all there💕
https://www.beahealthnuttoo.com/store/products/raw-food-class-you-are-what-you-eat/
** ☆The 5 Day Raw Food Detox☆ Recipe Ebook is now available! WOOHOO! Use code "Health" for 15% off. https://www.beahealthnuttoo.com/store/products/
** You can now watch weekly inspirational videos + raw food tutorials on my youtube channel. Link is at the top of website.
Hugs & Happy Black Bean Burger Eating,
LaShana Nicole ❤