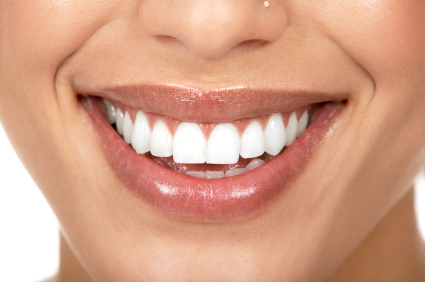 *Whiten Your Teeth Naturally*
You no longer have to use a ton of dangerous toxic chemicals while trying to whiten your teeth. Below you will find a few effective ways to help remove stains and give you nice pearly whites. Remember nothing happens over night so try a few of the methods and see which one works best. After you have your favorite method try whitening your teeth a couple times a week. You will begin to see great results and save money 🙂
1. Hydrogen Peroxide + Baking soda-  You can use 3% hydrogen peroxide solution which you can purchase from a local drug store or walmart. You will want to mix 3 tsp(teaspoons)of baking soda to 1+1/2 or 2 tsp (teaspoons) of hydrogen peroxide. You will want to form a paste so start with less liquid and add as you go. Mix together until you have a thick paste (similar to the texture of toothpaste). If you want a flavored paste add a dash of peppermint, or spearmint, cinnamon, or thyme essential oil to the mix for a super fresh feeling.Now get a good amount on your tooth brush + brush in a circular motion for a minute. Allow to the paste to sit on the teeth for 1-2 minutes + rinse mouth completely clean.  Also to exfoliate feel free to add a dash of himalayan pink sea salt to create a light scrub. NOTE: DO NOT SWALLOW. You can brush your teeth after this method with your normal toothpaste. I love to use the brand Dentarome plus it works amazing. I purchase mine from ebay >Link here> [purchase_link id="-1″ style="button" color="blue" text="http://www.ebay.com/itm/THIEVES-DENTAROME-PLUS-TOOTHPASTE-Young-Living-Essential-Oil-PEPPERMINT-/151257660950?pt=LH_DefaultDomain_0&hash=item2337a8be16″]
2. Baking soda + lemon or lime juice- The citric acid juice inside of limes & lemons works great to help remove discolaration from the teeth. The juice naturally acts as a bleaching agent. Mix 1/2 tsp with 1/4 tsp of lemon or lime juice (you want a paste so you can add up to 1/2 tsp of fresh lemon or lime juice as needed) add as you mix together. Once you have a paste take your tooth brush + brush you teeth and leave on for about 1-2 minute + rinse your mouth completely. Do not swallow. (NOTE: Due to the citric acid found inside of the juice it is recommended that you only use this method once every other week to help prevent the citric acid from breaking down and damaging the enamel of your teeth)
3. Strawberries + Baking Soda-  With this method you want to take a strawberry + mash it up until its a pulp liquid texture + add 1/2 tsp of baking soda + mix together. Next dip your tooth brush inside the mixture + brush your teeth + leave on between 3-5 minutes. Rinse completely and do not swallow. You can brush your teeth after this method with your normal toothpaste.
4. Activated Charcoal- I know this sounds weird putting something called charcoal on your teeth haha. But it really works wonders. I purchase my activated charcoal from www.dhealthstore.com in the powder form. Method: Brush your teeth first then, mix about 1/2 tsp of activated charcoal powder with a few sprinkles of water. I like mine to be a thick light paste. It wont matter if the texture is a little on the watery side. I also sometime sprinkle the activated black charcoal right on my toothpaste and brush with that. Allow the mixture to sit on your teeth for 3-5 minutes + rinse completely clean. Ps. Dont be alarmed your entire mouth will be black during this process haha it will rinse off I promise ;-). This is one of the best methods for natural teeth whitening. Also try drinking some inside of your water weekly. It works wonder with cleansing your body from within,the activated charcoal will help pull out heavy metals and toxins from the body. I call mine my black water because it literally turns the water black. Enjoy
5. Banana Peel- I thought using a banana peel sound to good to be true when it thinking about whitening my teeth until I actually tried it and it really worked lol. You may have to do this method a few times before actually seeing results. How it works: Use a very ripe banana peel (remove + eat the banana inside haha) then use the peel which contains minerals which will help with whitening your teeth. Peel a strip from the banana + rub your top and bottom teeth with the inside of the banana peel until the top and bottom teeth are coated with banana paste. Try to keep your mouth open and your lips away from your teeth (Note: It will taste wierd and feel a bit funny) allow to sit 7-10 minutes + take a dry tooth brush after the 7-10 minutes and brush the banana paste on your teeth for a addition 1-2 minutes + add water & rinse. Feel free to brush afterward using your normal tooth paste. Repeat daily or as needed
6. Oil Pulling- The best oils for oil pulling are sesame oil, sunflower oil, and safflower oil. You can use coconut oil as well. I buy mine from www.dhealthstore.com. Oil pulling works amazing for drawing toxins from the body, it cleanses out harmful bacteria and helps fight fungal growth. Oil pulling is also great with preventing mouth odor, tooth decay,bleeding gums, acne,  and detoxifying the body. While you oil pull it will naturally whiten your teeth. How it works: You will want to take 1 tbsp (tablespoon) of the sesame oil or which ever oil you choose on a empty stomach and switch it around in your mouth for 10-20 minutes. The longer you can do it the better. The oil will mix with your saliva and begin to draw the toxins out. Spit out the white foam(it turns into a white color during the oil pulling) inside of a trash can DO NOT SWALLOW. Rinse your mouth clean with water and himalayan pink seasalt then brush your teeth. You can do this daily or as needed.
Ps. Smoking, drinking red wine, coffee, & teas may contains tannins (which is a reddish colored acid from plants) this can cause discoloration on your teeth. Its best to drink these beverages with a straw.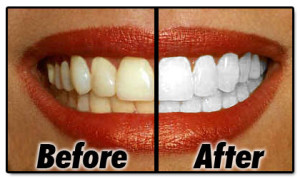 Ps. Thanks so much for checking out the BeAHealthNutToo. Just a few announcements below:
***Sooo excited to announce BeAHealthNutToo now has its very own reusable tote bags. Woohooo check them out https://www.beahealthnuttoo.com/store/products/beahealthnuttoo-tote-bag/
If you need smoothie recipes you can download my smoothie ebook "Smoothie Luscious" today. I also have a juice ebook "The 21 Day Juice Habit" if you are looking to detox and cleanse your body from within. Find both now available on the store page.
*** http://www.lashananicole.com/store/products/the-21-day-juice-habit-ebook/
*** http://www.lashananicole.com/store/products/smoothie-luscious-e-book/
*** Raw Food Tutorials are up on http://www.youtube.com/loveshananicole
Hugs & Happy Journey to your Pearly Whites 😉
LaShana Nicole