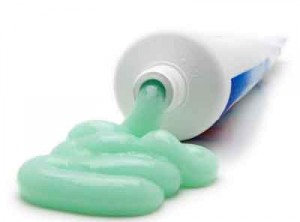 ??? Whats In Your TOOTHPASTE???
The reason why I decided to stop using regular toothpaste:
DANGERS OF FLUORIDE TOOTHPASTE READ HERE
Fluoride is highly toxic and has been linked to many diseases. It has been banned in several countries,and has been linked to damaging fertility. Fluoride is found in many product's as well as toothpaste,stay away from this stuff Click Here . There are so many other harmful ingredients in regular toothpaste more info here.
I use all natural toothpaste & mouthwash Order Here. I care about hygiene in every area, so I want the best of the best when it comes to oral care. When I first started using Dentarome plus toothpaste I thought it was disgusting and I couldn't handle the taste. It took me a while to get use to it. Now I absolutely love brushing my teeth with this product,and my mouth feels super clean after each use.
I had to train my mouth to prefer the taste of the good stuff over the fluoride filled terrible toothpaste. Bad breath is a pet peeve of mine ewwwww so I make sure I am on top of my "fresh breath game" haha. For great mouthwash  Buy here
I love to feel products working, this mouth wash will wipe all that nasty stuff right out of your mouth. Every day we eat  bacteria, plaque, and toxins build up on our mouth,teeth & gums. Its best to use pure bacteria fighting oral care products when dealing with this area. "Ya" chewing gum is great, but it wont help prevent halitosis Read here, cavities Click here, gingivitis Learn more here, or plaque build up. Fight back and start using proper products to cleanse your mouth and have that extra clean feeling.
This is not to scare you, but to inform you and help you decide what may be best for you, and areas you may look into changing. I am just providing my opinion, the research I have found, along with my personal use of all natural products. Do your own research and start making better decisions toward the healthy journey in every area of your life. Eating healthy is awesome, but incorporating other health practice's in my opinion is very helpful as well. Remember Brush your Teeth, Floss, and Gargle with Mouth Wash two time's a day.
Happy Mouth, Happy Health, Happy Life
Find me via Facebook,Instagram,Twitter @
Loveshananicole 🙂