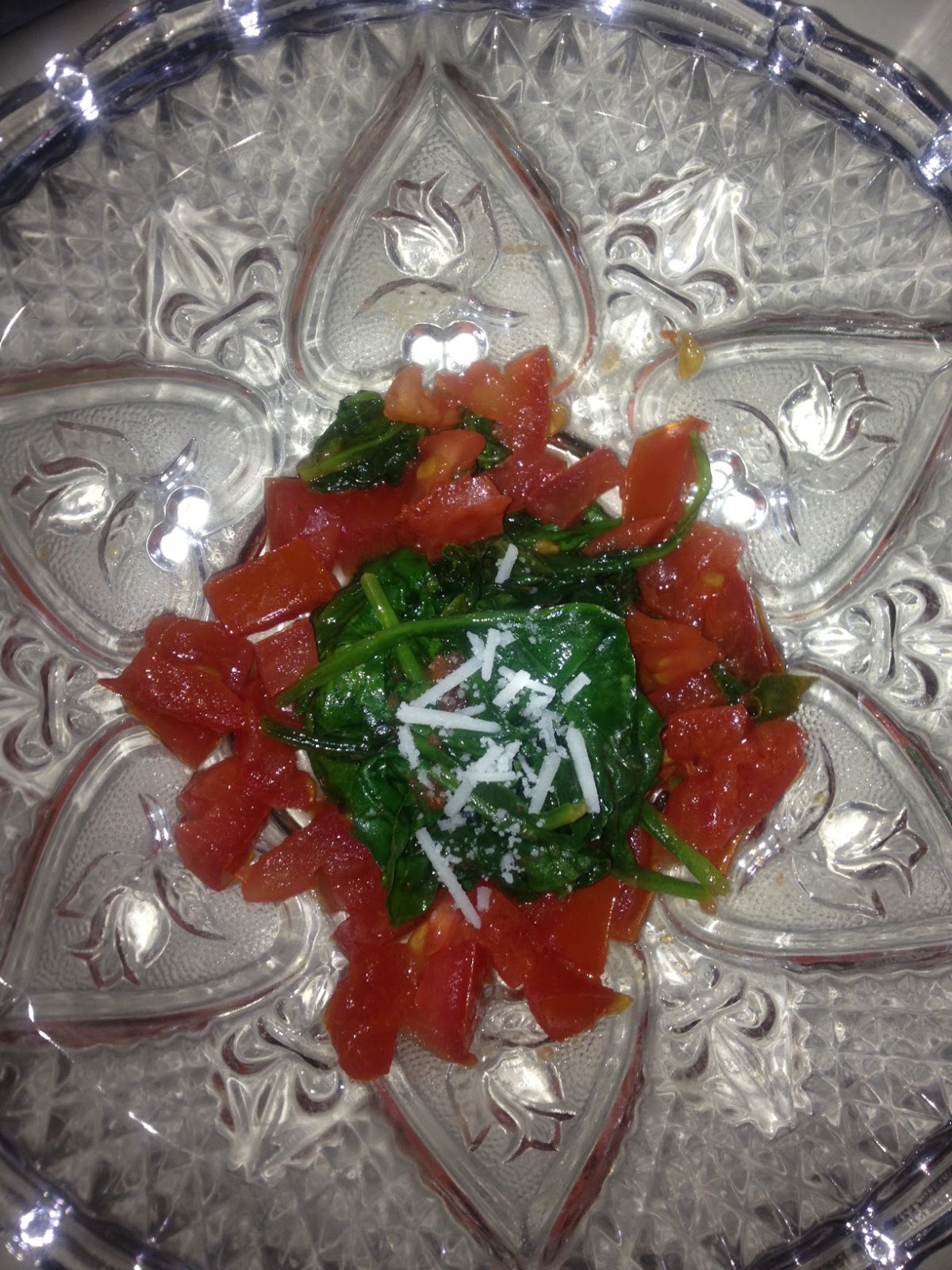 Sauteed *Garlic Spinach*
I have been working on ways to include more and more greens into my diet. I am not a big fan of the taste of spinach, so I had to be creative and find ways to make spinach taste good to me. Lol "Hey" You have to do what you have to do to get the good stuff in your body. Spinach is very healthy for you READ HERE.
I know people who just love spinach, wish I could say the same. So as I have said it takes discipline. You have to tell your body what it is going to eat and stick with your healthy lifestyle change. Now I eat spinach because my taste buds have adapted to the taste.  Listed below are a few ways and recipes to make Spinach taste better in my opinion 🙂 Enjoy!!
**Sauteed Spinach
1. Buy organic Spinach and rinse it just in case it has dirt, & debris, etc. I actually clean all my fruits and veggies with "fruit&veggie" cleaner Click Here to purchase
No that's not extreme some produce have been sprayed with nasty pesticides that you DON'T want in your body.Dont believe me READ FOR YOURSELF CLICK HERE
2. Pure olive oil (or oil of your choice in pan) 3/4 cup and let simmer for about 2 minutes
***Spinach Salad Options*** (These are just a few you can play around with tons of fruit, nuts etc)
Spinach sweet walnut Salad:
Includes:
Fresh Rinsed Spinach,
Candied Walnuts (from trader joe's)
and fresh chopped apples Yummy!
You can buy a organic dressing or make your own
QUICK DRESSINGS Tips:
Olive oil, AppleCider Vineger, Lemon or lime, with pepper and a lil salt (make to taste)
Olive oil, Tahini dressing, Sesame Seeds, Fresh Lime, apple cider vineger
Happy Spinach Eating haha!
Shana Nicole 🙂