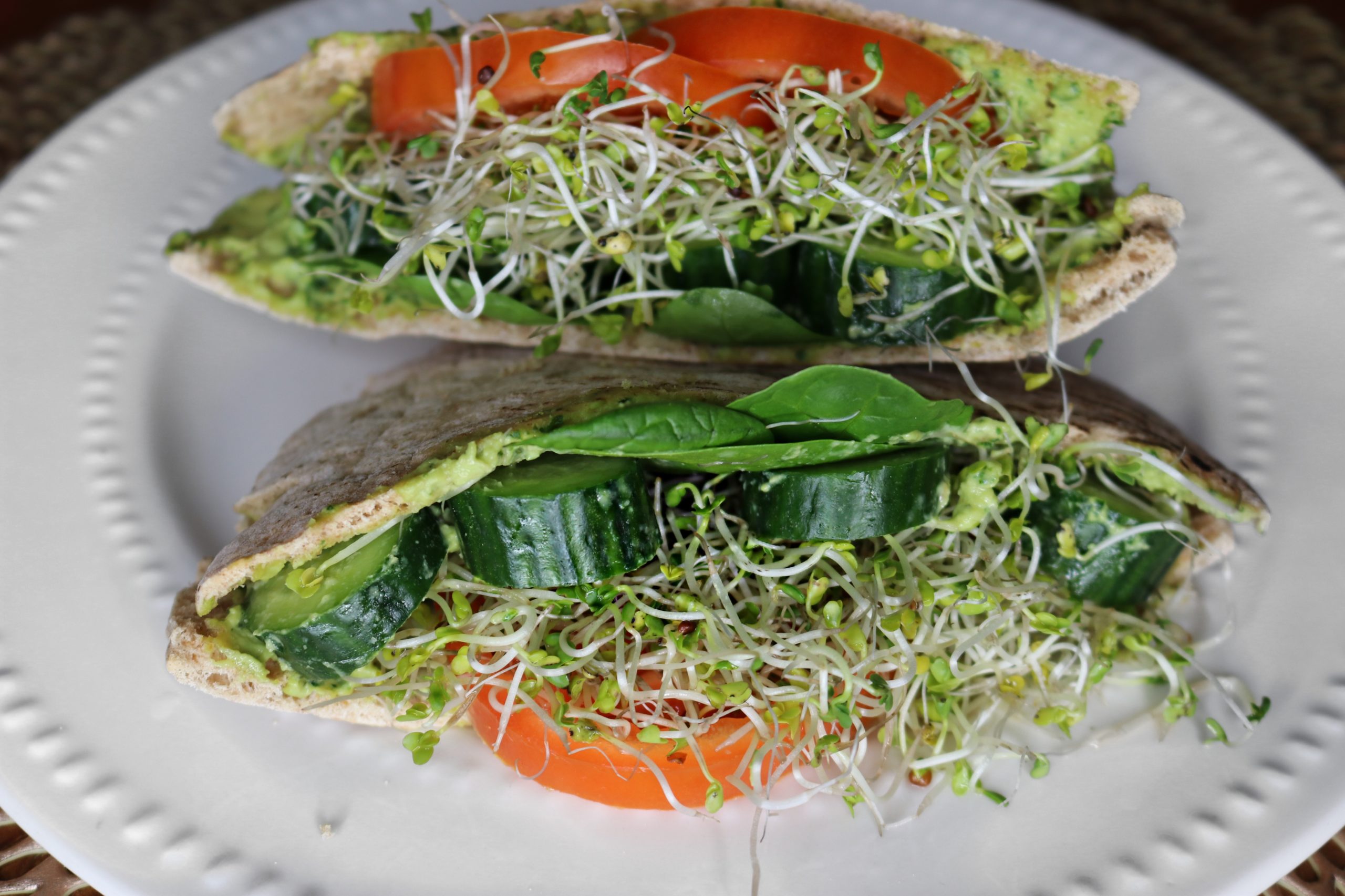 *Vegan Pita & Raw Herbal Spread*
HAPPY NEW YEAR lovelies! I hope your 2019 is off to a great start. I've been working on lots of new recipes and this vegan pita with a homemade raw herbal spread taste SO good. You can make this as a meal prep weekly dish, lunch option, or take it on the go. The great thing is, children will enjoy it too. Hope you guys love it!
* Herbal Spread Ingredients*
Serving Size 2-3 Pitas
1/4 Cup of Raw Tahini
1 Small Lime
1 Garlic Clove (Grated)
18 Fresh Basil Leafs
1/3 Cup Fresh Parsley (Remove stem only use the leaf)
2 Ripe Avocado (Remove the seed)
1/2 Tbs Sunflower Oil
1/2 of 1/4 Cup of Spring Water
1/2 Tsp Himalayan Pink Seasalt
1/2 Tsp Cayenne Powder (omit if you don't like spicy)
1 Tsp Onion Powder
1 Tsp Garlic Powder
1 Tsp of Dried Dill

*Pita Ingredients*
Sprouted Pita Bread
1-2 Cucumbers
Handful of Broccoli Sprouts
1-2 Roma Tomatoes
Handful of Spinach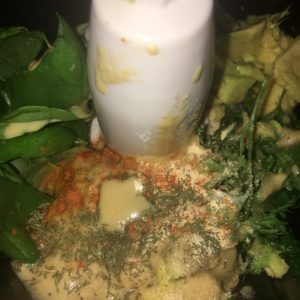 Directions:
1. Combine all herbal spread ingredients into a food processor (pictured above)
2. Blend ingredients until your herbal spread is smooth and mixed well
3. Pre-heat oven to 300 degrees + cut pita bread in half
4. Warm your pita for 5 minutes + remove
5. Now add your herbal spread on both sides of the pita. Coat really well.
6. Next add your tomatoes + cucumbers + broccoli sprouts + spinach
7. Serve your pita on a plate and enjoy!
 Note: Store your herbal spread inside the refrigerator and consume within 1-2 days!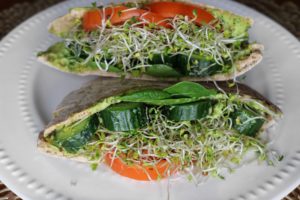 Thanks so much for checking out this recipe. I hope you guys love it. Comment and let me know your thoughts below. Don't forget to share the website with your friends and family♡
ANNOUNCEMENTS📢📢:
** The Be A Health Nut Too Hair Growth Oils are BACK IN STOCK and already selling fast! If you're dealing with damaged hair, balding, or looking to restore the health of your hair, SNAG some now>> HAIR OIL
**You asked, we listened! Our✨LIQUID CASTILE SOAPS✨are NOW available! Grab some here> HEALTH STORE
** The Shampoo & Conditioner are both SOLD-OUT! I'll announce when they're back in stock!
** You can also now watch inspirational videos + raw food tutorials on my Youtube channel. The Youtube page link is at the top of the website!
** THANK YOU so much lovelies for your love and continued support! I adore each and every one of you!
Hugs & Happy New Year,
LaShana Nicole❤