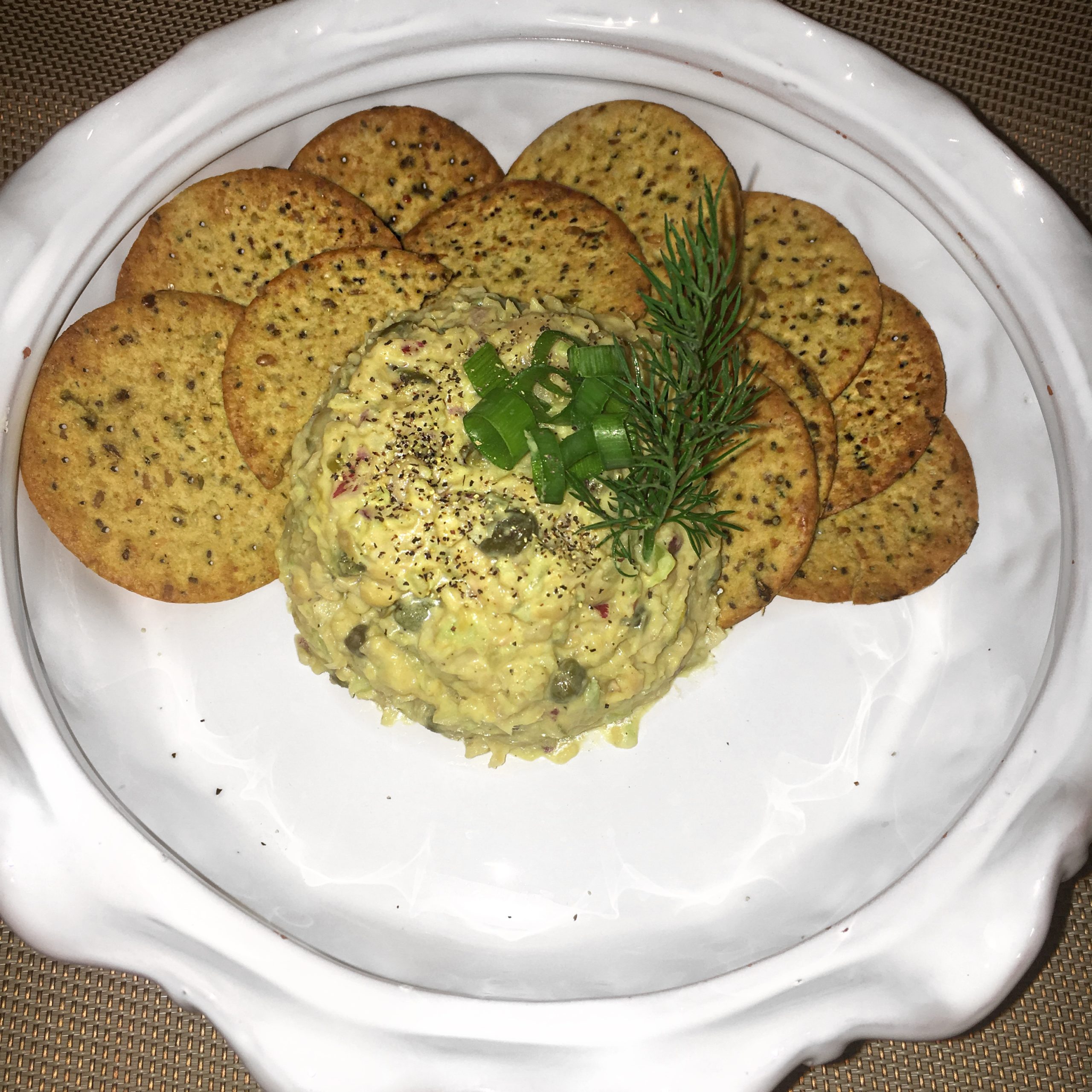 *Vegan "Mock" Tuna*
This vegan "mock" tuna is seriously SOOO good! I gobbled it down right after making it and will add it to my weekly must have meal prep list. It taste SO much like the real thing without any real tuna fish. I love making healthy alternatives, that taste like the real thing and I hope you guys love this recipe too!
*Mock Tuna* Yields: 1-2 Servings
Ingredients:
1 Cup Organic  Pre-Cooked Boxed Garbanzo Beans (I used Wholefoods brand)
1/3 Cup Rough Chopped Celery
1/3 Cup Rough Chopped Red Onion
1/2 Tbs Yellow Mustard
1/4 Cup Vegan Mayo
4 Tbs Capers
1/3 Cup Rough Chopped Pickles
Dash of Himalayan Pink Sea Salt (to taste)
Dash of Black Pepper (to taste)
Gluten Free Crackers of Choice ( I used the brand Simple Mills Jalapeño Sprouted Seed Crackers)
Directions:
1. Drain + rinse garbanzo beans + add them to food processor + pulse a few times
2. Allow your garbanzo beans to process a few seconds (you still want a chunky texture)
3. Add your beans + all ingredients excluding crackers to a mixing bowl + mix evenly
4. Scoop you "mock" tuna on your crackers or bread of choice + enjoy! Its so tasty!
5. If storing, consume within 3-4 days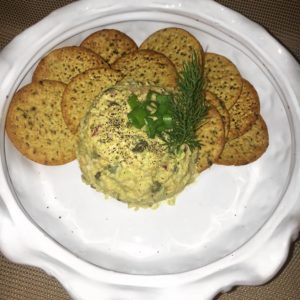 Thanks so much for checking out this "mock" tuna recipe. I hope you all love it. Comment below and let me know your thoughts! Don't forget to share the website with your friends and family♡
ANNOUNCEMENTS📢📢:
** Our forth batch of Vegan Deodorants are BACK IN STOCK and already selling SO fast! The last three batches SOLD-OUT in just two weeks again! These won't last long! Don't wait, snag your favorites NOW>> HEALTH STORE
** OUR BEST-SELLING VEGAN BEAUTY SOAPS ARE ALMOST SOLD-OUT AGAIN! Get your favorites NOW while we still have some left in stock >> HEALTH STORE
** VEGAN BATH BOMBS JUST LAUNCHED INSIDE OUR ONLINE STORE! HOW EXCITING! Get ready to take your bathing experience to a new level. Check them out inside of the health store!
** You can also now watch inspirational videos + raw food tutorials on my Youtube channel. The Youtube page link is at the top of the website!
Hugs & Happy "Mock" Tuna Eating,
LaShana Nicole❤