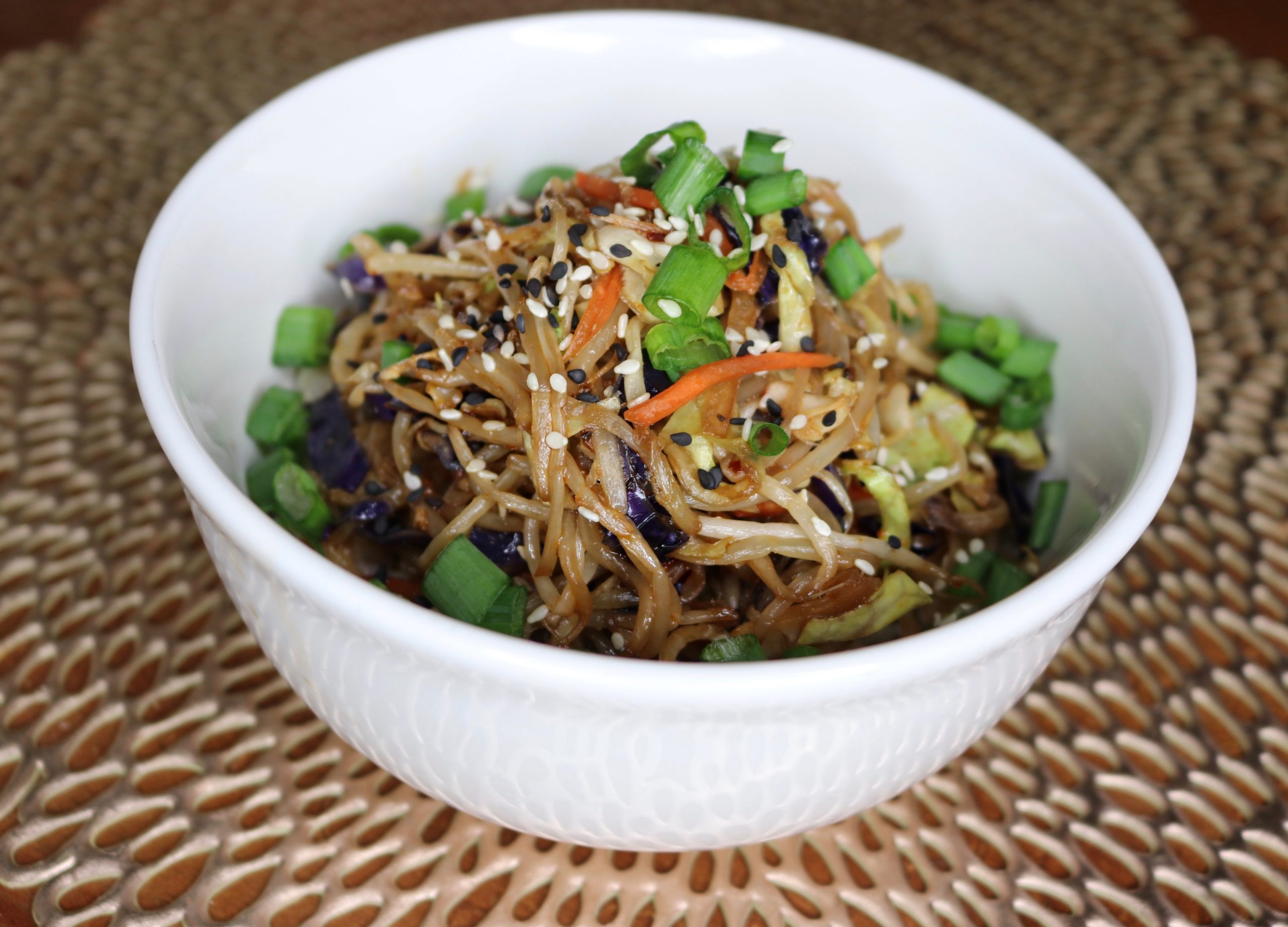 *Vegan Egg Roll Bowl*
This vegan egg roll bowl is full of flavor and very simple to make. If you're in need of a quick meal idea, you'll love this dish!
*Vegan Egg roll Bowl*
Serving Size: 2-3 servings
Ingredients:
3 Cups of Organic Purple and Green Shredded Cabbage and Carrots (I found a pack at Trader Joes)
2 Cups Organic Mung Bean Sprouts > Find Here
1/2 Cup Organic Black or Brown Rice >Find Here
1 Tbs Sesame Oil
1 Garlic Clove (Grated)
1 Tsp Maple Syrup > Find Here
1 Tbs Chili Garlic Sauce > Find Here
2 + 1/2 of Gluten Free Tamari (or Coconut Aminos)> Find It Here
1 Tsp of Garlic Powder
1 Tsp of Onion Powder
Dash of Himalayan Pink Sea Salt (to taste) >Find Here
Dash of Black Pepper (to taste)
Optional: Fresh Ginger Grated (a thumb size piece)
Directions:
1. Boil your black or brown rice + strain + set aside + cover to keep warm when done
2. Add you sesame oil to pan + preheat on low+ add grated garlic (cook for 20 secs)
3. Next add your cabbage mix + mung sprouts + all seasonings and all liquid ingredients
4. Stir and evenly coat your egg roll mix + allow to cook + cover on med low for 12 minutes
5. When your egg roll stir fry is  finished cooking and the veggies are tender
6. Add your rice to the bottom of bowl + add vegan egg roll mix on top
7. Next add scallions + sesame seeds on top and eat right away! Enjoy!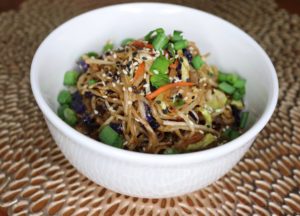 Thanks so much for checking out this recipe. I hope you guys love it. Comment and let me know your thoughts below. Don't forget to share the website with your friends and family♡
ANNOUNCEMENTS📢📢:
** The Be A Health Nut Too Hair Growth Oils are BACK IN STOCK and already selling fast! If you're dealing with damaged hair, balding, or looking to restore the health of your hair, SNAG some now>> HAIR OIL

**You asked, we listened! Our✨LIQUID CASTILE SOAPS✨are NOW available! Grab some here> HEALTH STORE
** The beauty soaps and deodorants are both back in stock!
** You can also now watch inspirational videos + raw food tutorials on my Youtube channel. The Youtube page link is at the top of the website!
** THANK YOU so much lovelies for your love and continued support! I adore each and every one of you!
Hugs & Happy Egg roll Bowl Eating,
LaShana Nicole❤
* Note: Some links above may be affiliate links which means I may make a small commission, which will be used to reinvest back into our company to continue bringing amazing health products and information to all of you:)