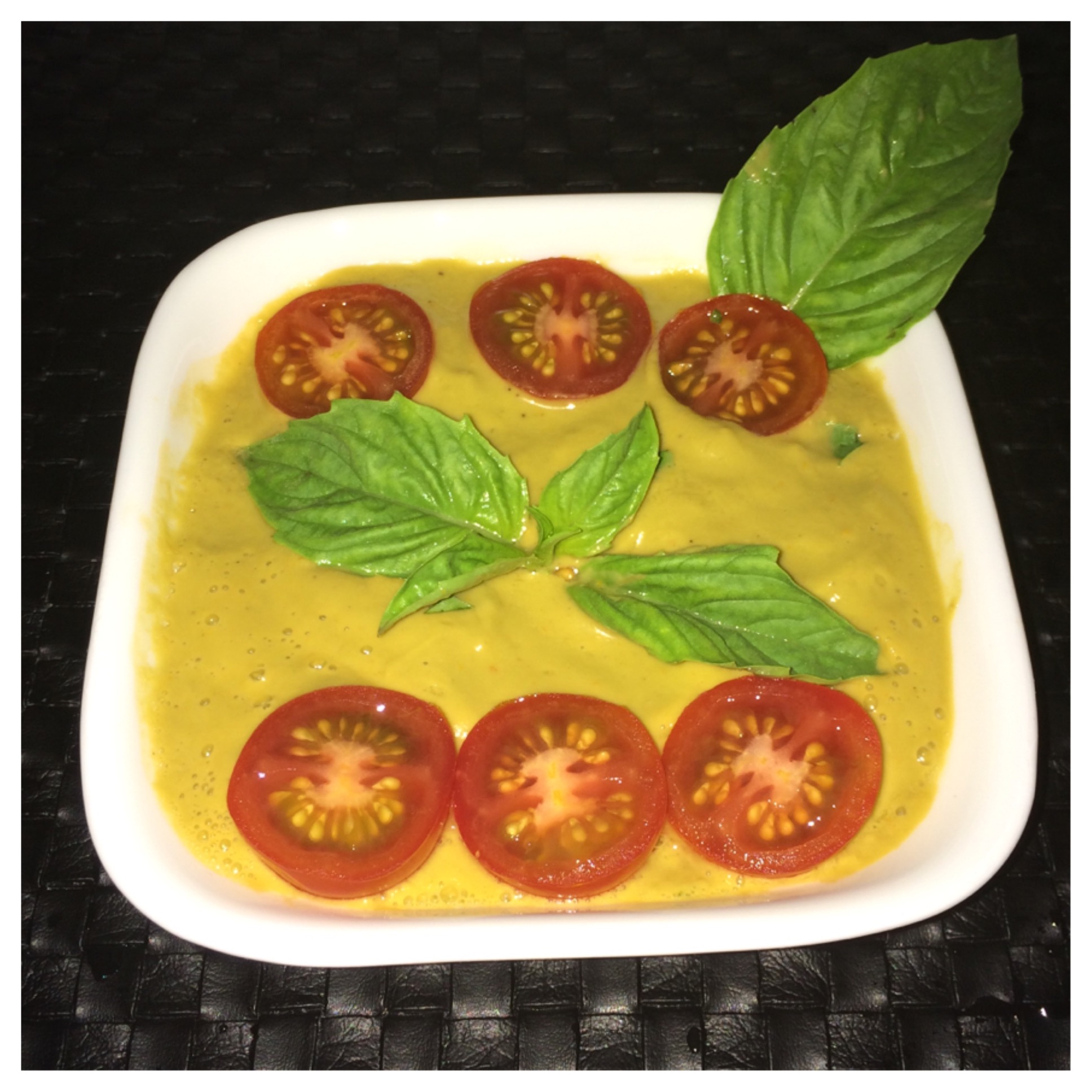 * Tomato Basil Soup*
I literally love this raw soup recipe. It took me a while to actually make a raw soup that taste really good. I made this during the first raw food class last month and I received lots of positive feedback. This soup is raw, packed with nutrition, and bursting with flavor.
*Tomato Basil Soup*
Ingredients (all organic)
2 Roma Tomatoes
1 Cup Fresh (Rough Chopped) Basil
1/4 Cup Activated Cashews (To activate soak overnight)
2 (Rough Chopped) Garlic Cloves
1/2 Avocado
4 Tbs of Alkaline Water ( Not if you like a thick texture soup only add 2-3 Tbs of water instead)
1/2 Tsp Onion Powder
1/2 Tsp Garlic Powder
1/2 Tsp Himalayan Pink Sea-salt
Optional: Pinch of red pepper flakes on top
Note: You will need a high speed blender for this recipe (Vitamix or Blendtec)
Directions:
1. Clean and rinse your ingredients
2. Place all ingredients + seasoning + water inside of a high speed blender
3. Blend until smooth (allow to blend for about 45 seconds this will warm the raw soup naturally)
4. Pour into serving dish + top with fresh tomatoes in basil + Eat right away☺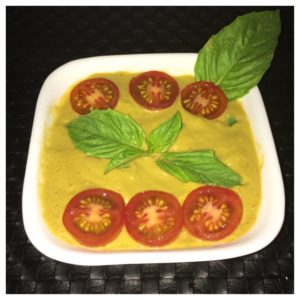 Thanks so much for checking out this recipe. If you found this blog helpful be sure to share it with friends and family♡
Announcements:
** The first online Raw Food Class was a blast! Thank you everyone who signed up and for all of your positive feedback. I cant wait for the next one💕 You can sign up now and catch the early bird special price for this month's class. Ill announce the date soon. Check out details on the "Shop" page! 
** ☆The 5 Day Raw Food Detox☆ Recipe Ebook is now available! WOOHOO! Use code "Health" for 15% off. https://www.beahealthnuttoo.com/store/products/
** You can now watch weekly inspirational videos + raw food tutorials on my youtube channel. Link is at the top of website.