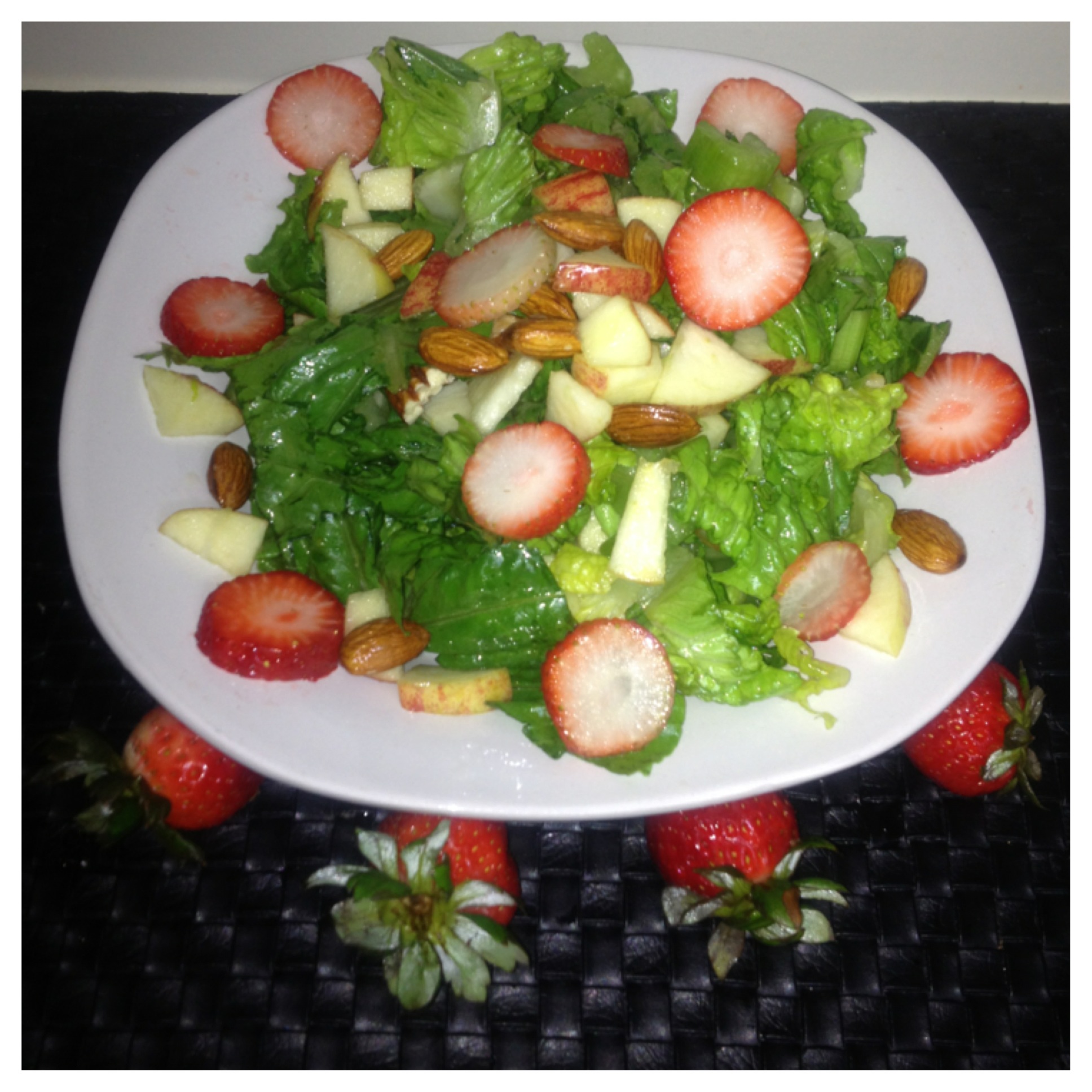 *Sweet Treat Romaine Salad*
Romaine Lettuce is a great source of vitamin c & k, fiber, and it also has a high water content. Romaine lettuce will help with keeping your digestive tract functioning properly, your immune system strong, and it will also provide natural hydration. If you are looking to lose weight naturally romaine lettuce has a very low caloric content.
*Sweet Treat Romaine Salad*
Ingredients: (All organic)
1 leaf of Romaine lettuce
1 Apple
4-5 Strawberries
Hand full sprouted almonds ( to sprout soak in water over night)
*Sweet Dressing Recipe*
1/2 juice of grapefruit
1 tbs raw apple cider vinegar
1 tbs extra virgin olive oil
1 +1/2 tbs raw agave nectar
Directions:
1. Rinse and clean your romaine lettuce + strawberries + apple + chop all up inside of bowl
2. Place all of your dressing ingredients inside of a mixing bowl + stir until all ingredients are blend smooth
3. Pour your dressing on top of romaine lettuce + add your toppings + Enjoy 🙂
Note: Soaking almonds over night will release the enzyme inhibitors which will mock nature causing them to sprout which will make it much easier to digest.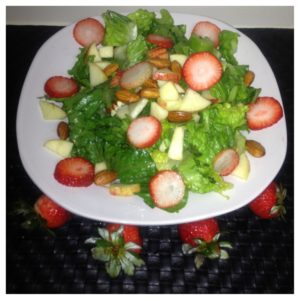 Ps. Thanks so much for checking out the website. I am so excited to announce the " I Will Not Settle Movement" has officially launched. Woohoo♥ You can find more details about the movement, watch testimonials, and learn how to get involved on the home page under the I will Not Settle Tab.
NOTE*** I'll be in Atlanta this weekend for a Health Q&A on saturday and also speaking on sunday. All details are on the event section on the website.
Snag your favorite ☆Stay Inspired☆ Tee or ★Health Goodies★ at the store page link below
https://www.beahealthnuttoo.com/store/products/