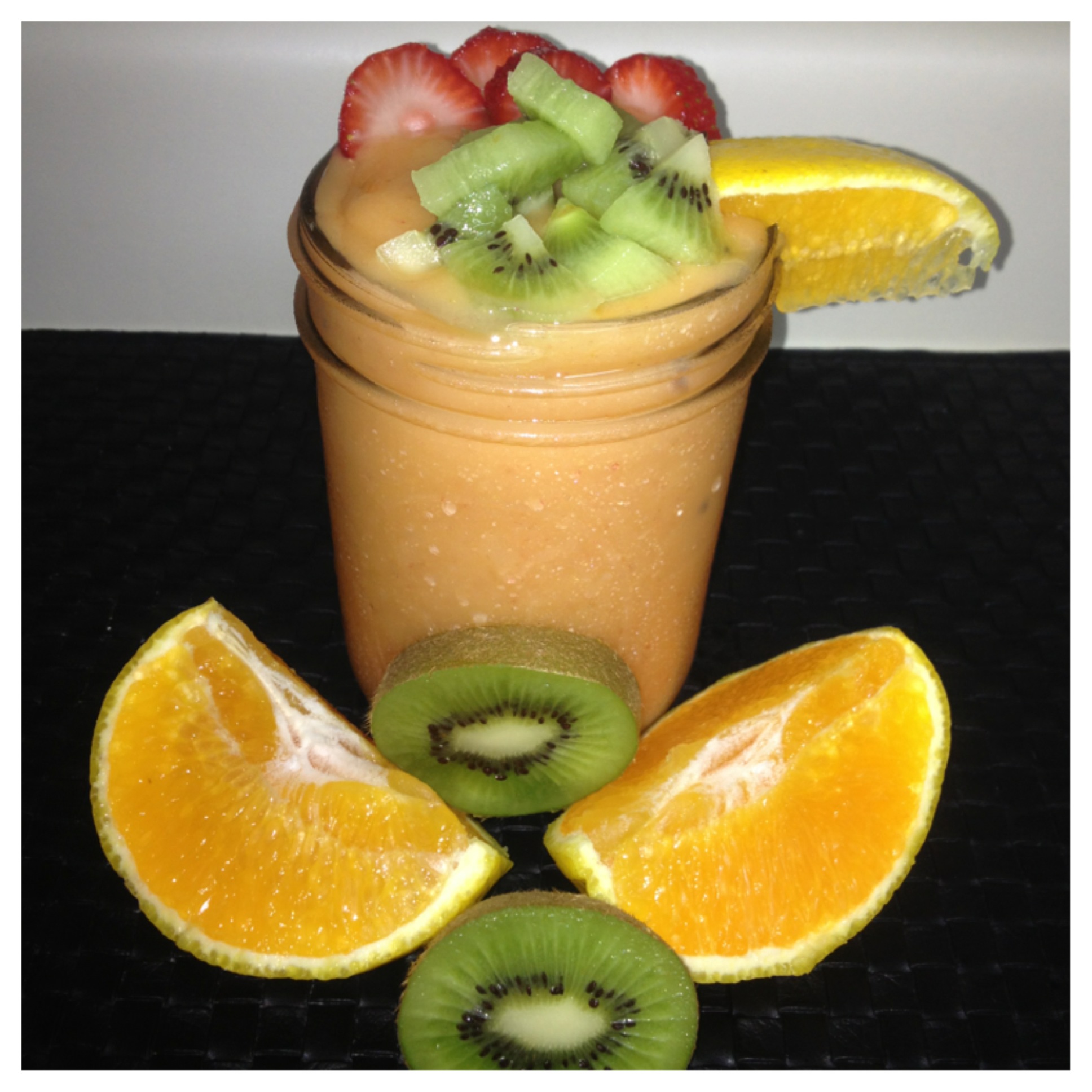 *Dripping Mango Smoothie*
*Dripping Mango Smoothie*
Ingredients (All Organic)
1 Organic frozen Mango
10 frozen strawberries
3/4 to 1/2 cup alkaline water (start with 3/4 & add more if needed)
1/2 juice from an orange
1/2 juice from an lemon
Toppings: Fresh orange, kiwi, & strawberry slices
Optional: 1 Tbs of raw agave nectar
Directions:
1. Place your mangos and strawberries inside of blender
2. Slice half of an orange and half of a lemon in half and extract the juice + place juice inside blender.
3. Blend until smooth + pour inside of glass and top with fruit yummies
Ps. Thanks so much for checking out BeAHealthNutToo® I am so excited to announce the " I Will Not Settle Movement" has officially launched. Woohoo♥ You can find more details about the movement and how to get involved on the home page under the "I Will Not Settle" page.
DONT MISS THE LABOR DAY SALE. Ends tonight. Use coupon code Labor Day to get 15% off. Snag a ✭Stay Inspired✭ Tee or ★Health Goodie★ Below. Check them out on the store page link below
https://www.beahealthnuttoo.com/store/products/

Hugs & Happy Dripping Mango Smoothie Drinking♡
LaShana Nicole