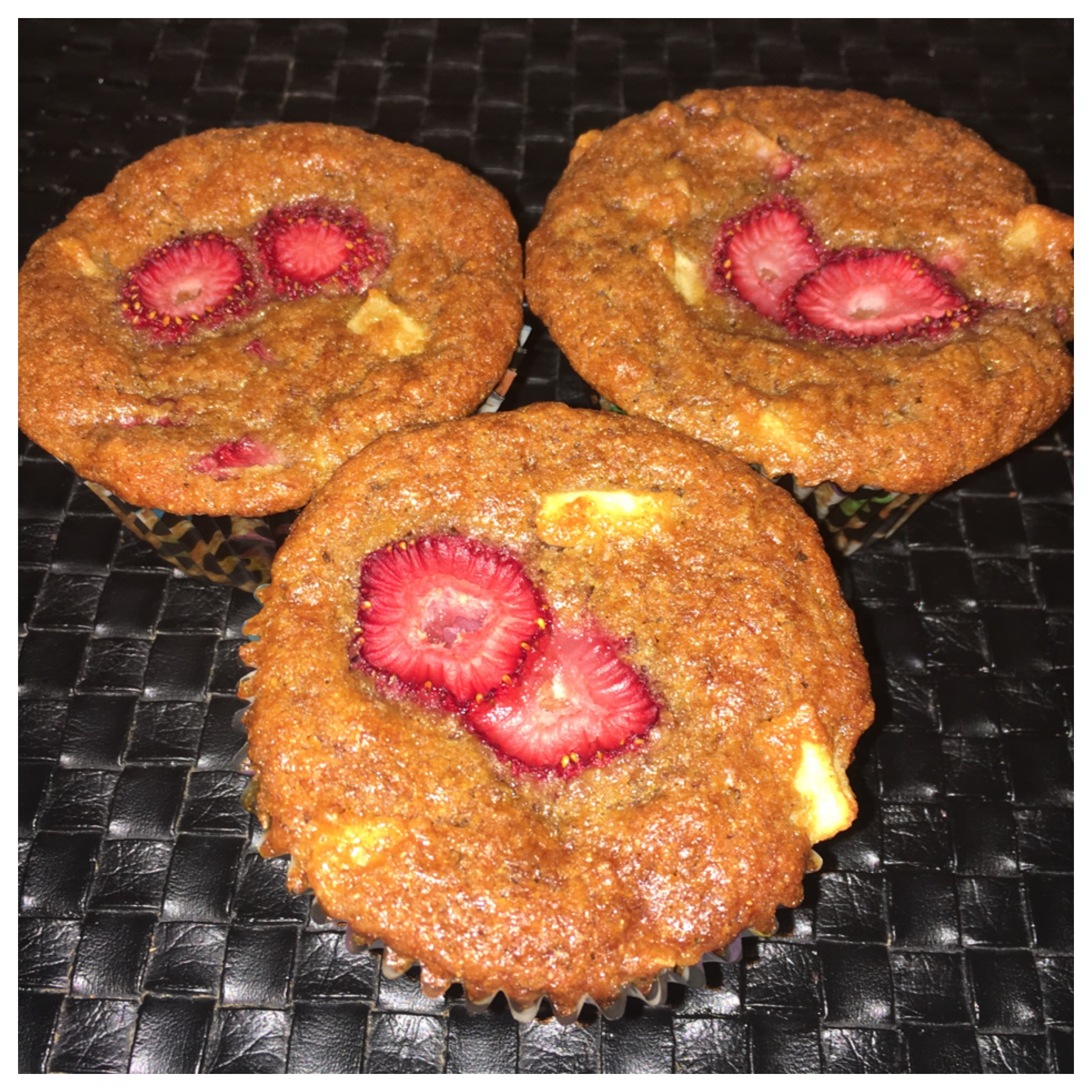 *Strawberry Apple Vegan Spelt Muffins*
These spelt muffins are SO delicious and very easy to make. I literally ate six in one day. These are absolutely perfect for packing on the go or for your breakfast. I hope you all love this recipe as much as I did. Just don't eat them all in one day if you can help yourself hahah. I consumed mine within two days and made a new batch last night!! Enjoy lovelies♥
*Vegan Spelt Muffins* (Serving Size 12 muffins)
Ingredients:
1 + 1/2 Cups of Spelt Flour ( I used the brand Bob Red Mills)
2 Very Ripe Organic Bananas ( The skin on my bananas were almost all the way brown)
1+1/2 Tsp Vanilla Flavor
1/4 Cup Organic Maple Syrup (Add more if you want extra sweet)
1/4 Cup Melted Coconut Oil
1/2 of a 5 oz can Coconut Milk (I used the brand THAI kitchen. Shake to mix the liquid inside can)
1 Tsp Baking Powder
1/2 Tsp Baking Soda (Don't use to much or it will affect the flavor of your muffins)
1/2 Tsp Himalayan Pink Sea Salt
2 Tbs Raw Agave Nectar (feel free to sub for Coconut Nectar)
1 Apple (Rough chopped into small chunks)
4 Strawberries (Rough chopped into small chunks)
Optional: Dash of cinnamon
Directions:
1. Preheat your oven to 350 degrees + Melt your coconut oil if its in the solid state
2. Mash your banana in a mixing bowl (I used a potato masher and it worked great) 
3. Add your vanilla flavor + syrup+coconut milk + agave + oil to mashed banana mix + stir
4. Add your spelt flour+ dry ingredients (salt, baking soda/powder etc) to a separate bowl + mix
5. Now pour wet ingredients into dry ingredients + stir until blended together evenly
6. Coat your muffin holders with light coconut oil + pour muffin batter into muffin tins
7. Allow to bake for 25 minutes(stick tooth pick through when it comes out clean they're ready)
8. Allow your muffins to cool for 20 minutes + consume within 3 days. Store in refrigerator.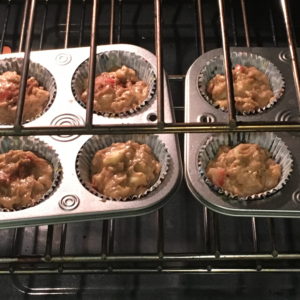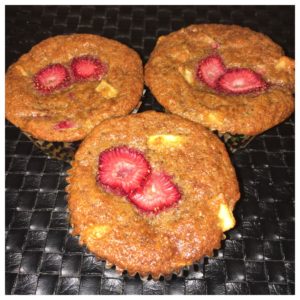 Thanks so much for checking out this muffin recipe. I hope you all love it. Comment and let me know your thoughts below. Don't forget to share the website with your friends and family♡
ANNOUNCEMENTS📢📢:
** Our Unisex Vegan Deodorants are BACK IN STOCK and selling SO fast! Grab yours now before we sell out again>> HEALTH STORE
** OUR BEST-SELLING VEGAN Beauty Soaps are almost sold out again! Don't miss out! Snag your favorites NOW >> HEALTH STORE

** Hair Growth Oil and Bath Bombs JUST LAUNCHED INSIDE OUR ONLINE STORE! HOW EXCITING! Get ready to take your bathing experience to a new level. Check them out inside the store!
** You can also now watch inspirational videos + raw food tutorials on my Youtube channel. The Youtube page link is at the top of the website!
** THANK YOU so much lovelies for your love and continued support! I'm working on some amazing NEW products for you guys and can't wait to share soon. I adore each and every one of you! Stay tuned!
Hugs & Happy Vegan Muffin Eating,
LaShana Nicole❤