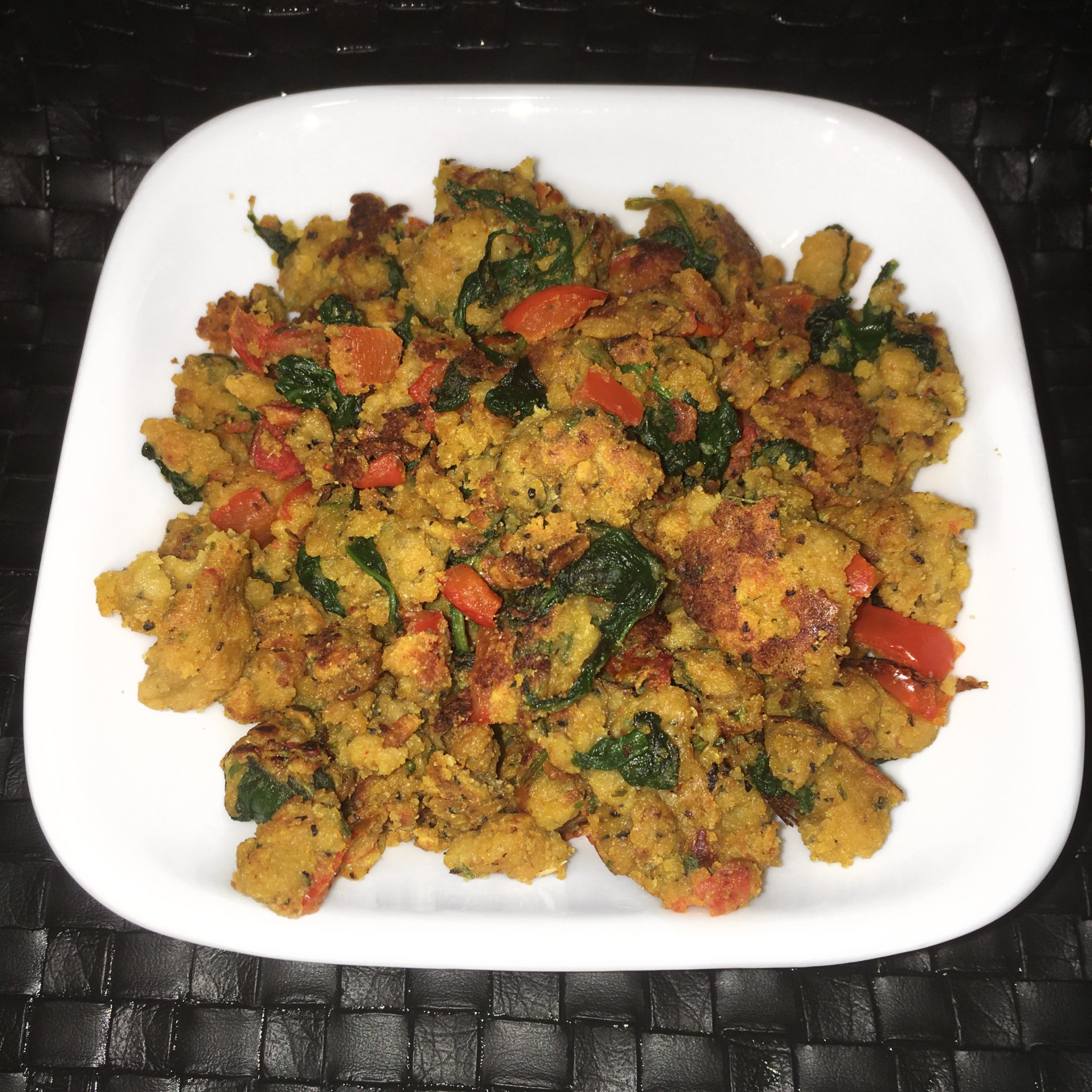 *Vegan Chickpea Scramble*
Chickpeas are amazing and can be used to make so many vegan substitutions. I'm not a big fan of tofu and wanted to find an alternative to tofu scramble. This mock vegan scramble stole the show! If you're looking for a tofu alternative try this recipe!
*Chickpea Scramble*
Ingredients:
1/2 Cup Chickpea Flour > Purchase Here
1/2 Tbs Nutritional Yeast > Purchase Here
1/2 Cup Alkaline Water
1/2 Tsp Baking Soda
1/8 Tsp Turmeric > Find It Here
1/3 Tsp Dried Parsley
1/3 Tsp Onion Powder
1/3 Tsp Garlic Powder
1/3 Tsp Kala Namak Salt (this is a MUST, it gives the egg flavor) >Purchase Here
1/4 Tsp Himalayan Pink Sea Salt > Grab some here
1/4 Tsp Smoked Paprika
1/4 Tsp Black Pepper
1 Tbsp Tamari > Grab it here

Topping Ingredients:
2 Garlic Cloves (Grated)
1 Cup Fresh Spinach
1/4 Cup Red Bell Peppers (Rough Chopped)
2 Tbs Olive Oil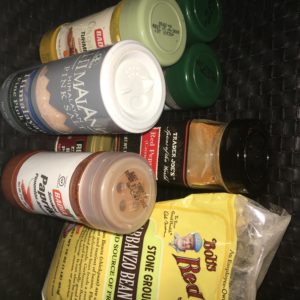 Directions:
1. Preheat olive oil on med heat + add red peppers + spinach + garlic + saute for 5 mins
2. Add all chickpea scramble ingredients to bowl + mix until you have a creamy smooth texture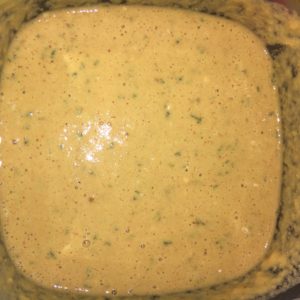 3. Pour your scramble mix on top of your veggies
4. Once your batter creates a pancake like form scramble + stir until crisp and brown
5. Add a little more olive oil if needed
6. Once your scramble is cooked evenly and has a nice brown coating
7. Serve in dish + consume right away! Enjoy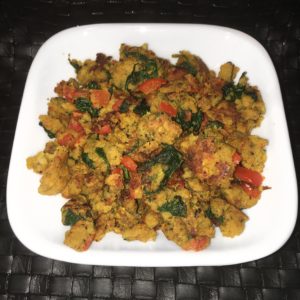 Thanks so much for checking out this mock chickpea scramble recipe. I hope you all love it. Comment and let me know your thoughts below. Don't forget to share the website with your friends and family♡
ANNOUNCEMENTS📢📢:
** The Be A Health Nut Too Hair Growth Oil is receiving amazing feedback and we're almost sold out again! Love it! If you're dealing with damaged hair, balding, or looking to restore the health of your hair. SNAG some now > HAIR OIL
 I'm thrilled to announce that my very first book "Punch Your Fear In The Face" is now available ☆ How exciting!! You can snag a signed copy here>>> Hard Copy Book
** You can also now watch inspirational videos + raw food tutorials on my YouTube channel. The YouTube page link is at the top of the website!
** THANK YOU so much lovelies for your love and continued support! I adore each and every one of you!
Hugs & Happy Chickpea Scramble Eating,
LaShana Nicole❤
* Note: Some links above may be affiliate links which means I may make a small commission, which will be used to reinvest back into our company to continue bringing amazing health products and information to all of you:)