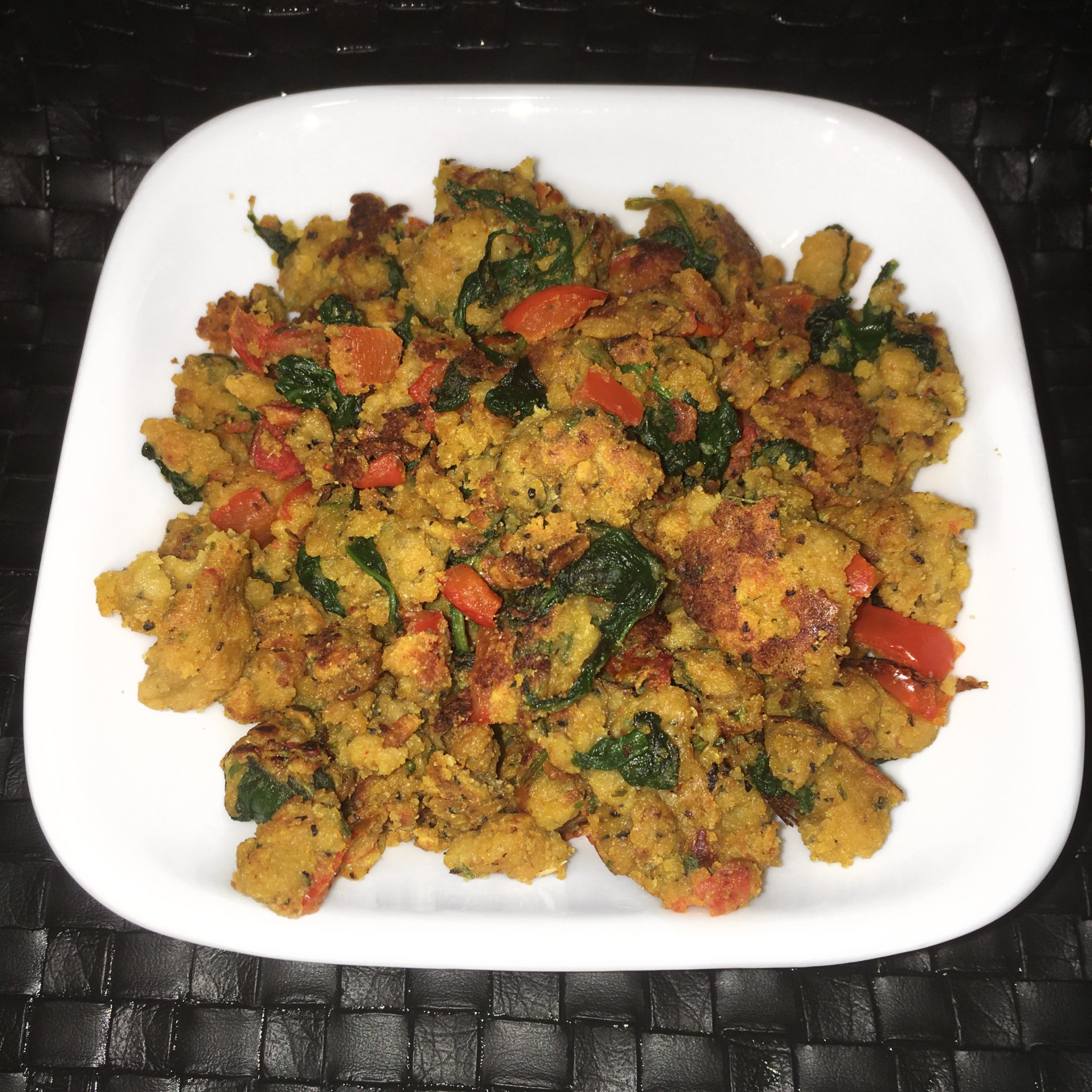 *Vegan Chickpea Scramble*
Chickpeas are amazing and can be used to make so many vegan substitutions. I'm not a big fan of tofu and wanted to find an alternative to tofu scramble. This mock vegan scramble stole the show! If you're looking for a tofu alternative try this recipe!
*Chickpea Scramble*
Ingredients:
1/2 Cup Chickpea Flour
1/2 Tbs Nutritional Yeast
1/2 Cup Alkaline Water
1/2 Tsp Baking Soda
1/8 Tsp Tumeric
1/3 Tsp Dried Parsley
1/3 Tsp Onion Powder
1/3 Tsp Garlic Powder
1/3 Tsp Kala Namak Salt
1/4 Tsp Himalayan Pink Sea Salt
1/4 Tsp Smoked Paprika
1/4 Tsp Black Pepper
1 Tbsp Tamari

Topping Ingredients:
2 Garlic Cloves (Grated)
1 Cup Fresh Spinach
1/4 Cup Red Bell Peppers (Rough Chopped)
2 Tbs Olive Oil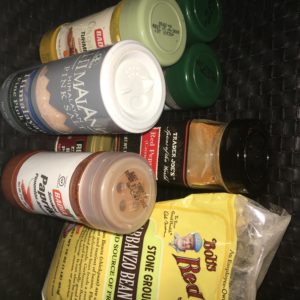 Directions:
1. Preheat olive oil on med heat + add red peppers + spinach + garlic + saute for 5 mins
2. Add all chickpea scramble ingredients to bowl + mix until you have a creamy smooth texture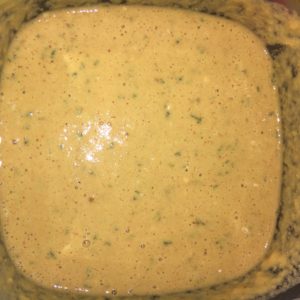 3. Pour your scramble mix on top of your veggies
4. Once your batter creates a pancake like form scramble + stir until crisp and brown
5. Add a little more olive oil if needed
6. Once your scramble is cooked evenly and has a nice brown coating
7. Serve in dish + consume right away! Enjoy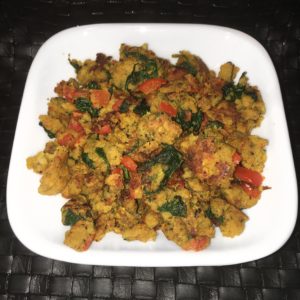 Thanks so much for checking out this mock chickpea scramble recipe. I hope you all love it. Comment and let me know your thoughts below. Don't forget to share the website with your friends and family♡
ANNOUNCEMENTS📢📢:
** Our Unisex Vegan Deodorants are BACK IN STOCK and selling SO fast! Grab yours now before we sell out again>> HEALTH STORE
** OUR BEST-SELLING VEGAN Beauty Soaps are also BACK IN STOCK, but almost sold out again! Don't miss out! Snag your favorites NOW >> HEALTH STORE

** VEGAN BATH BOMBS JUST LAUNCHED INSIDE OUR ONLINE STORE! HOW EXCITING! Get ready to take your bathing experience to a new level. Check them out inside the store!
** You can also now watch inspirational videos + raw food tutorials on my Youtube channel. The Youtube page link is at the top of the website!
** THANK YOU so much lovelies for your love and continued support! I'm working on some amazing NEW products for you guys and can't wait to share soon. I adore each and every one of you! Stay tuned!
Hugs & Happy Chickpea Scramble Eating,
LaShana Nicole❤