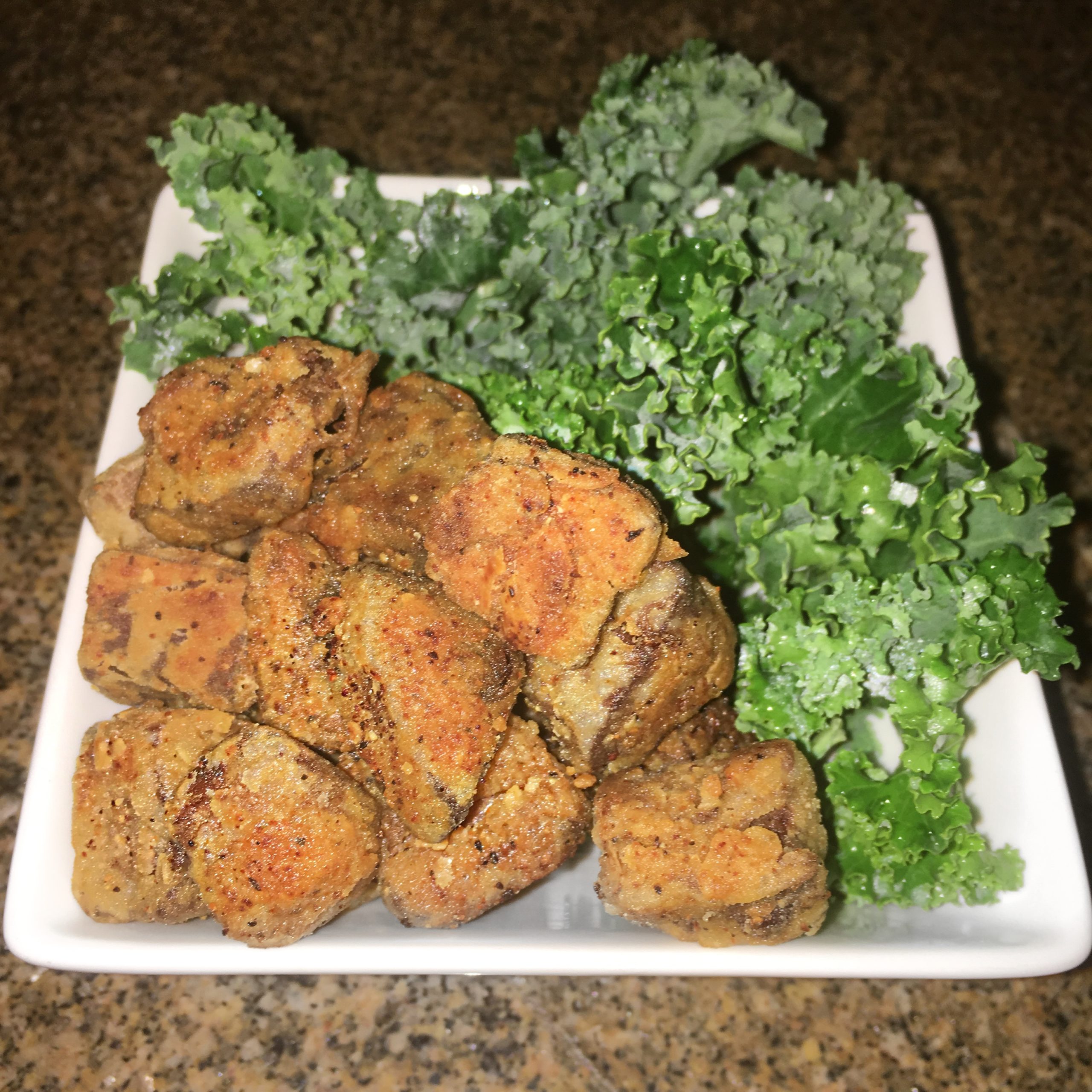 *Delicious Fried Jackfruit Bites*
Jackfruit is an exotic fruit and is one of my absolute favorite mock meats. Although it's a fruit it doesn't really have a taste so it's very diverse, can be made with seasonings of choice, and has a great texture for several different recipes that you want to add a meat substitute. Due to it's dietary fiber content jack fruit is great to for digestion and preventing constipation, it is high in vitamin C and will boost your immune system.It's also is high in antioxidants and helps to fight cancer. I hope you guys love this recipe.
*Fried Jack Fruit Bites* Serving Size: 20 pieces
Ingredients:
1 Box of Organic Jack fruit ( I use the boxed brand from sprouts) Find Here> Mock Meat
1 Cup of Organic Unbleached All Purpose Flour (or spelt flour etc)
1/2 Cup to 1 Cup of Water (You want it thick like pancake batter)
1-2 Tablespoons of Garlic powder (to taste)
1-2 Tablespoons of Onion powder (to taste)
1 Teaspoon Smoked Paprika
1 Teaspoon of Himalayan Pink Salt
1/2 Teaspoon of Black Pepper
Dash of Cayenne Pepper
1/3 Cup Grape Seed Oil (add more if you need)
Directions:
1. Make your batter first by combining your flour + seasonings + water
2. Mix together until you have a great thick paste consistency + then sit aside
3. Pull you jackfruit apart + plus rinse really good (this will also help the flour to stick better)
4. Place oil inside pan on stove and allow to preheat (while you dip your jackfruit into batter)
5. Dip your jackfruit inside flour and coat really good on each side
6. After you have a good coating add the jackfruit bites  to pan and allow to fry until crisp
7. Take out and sit on paper towel to drain excess oil
8. Add your favorite hot sauce or bbq sauce + celery or a green salad & ENJOY 🙂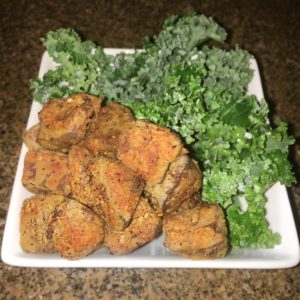 Thanks so much for checking out this recipe. I hope you all love it. Comment below and let me know your thoughts! Don't forget to share the website with your friends and family♡
ANNOUNCEMENTS📢📢:
**Our Gorgeous VEGAN✨DIP IT✨Nail Polish JUST LAUNCHED! Check them out> HEALTH STORE
** The Be A Health Nut Too Hair Growth Oil is FINALLY available and receiving amazing feedback! If you're dealing with damaged hair, balding, or looking to restore the health of your hair. SNAG some now>> HAIR OIL
** Our Beauty Soaps and Deodorants always sell so fast! We only have a few blends left in stock.
** You can also now watch inspirational videos + raw food tutorials on my Youtube channel. The Youtube page link is at the top of the website!
** THANK YOU so much lovelies for your love and continued support! I adore each and every one of you!
Hugs & Happy Jackfruit Bite Eating,
LaShana Nicole❤