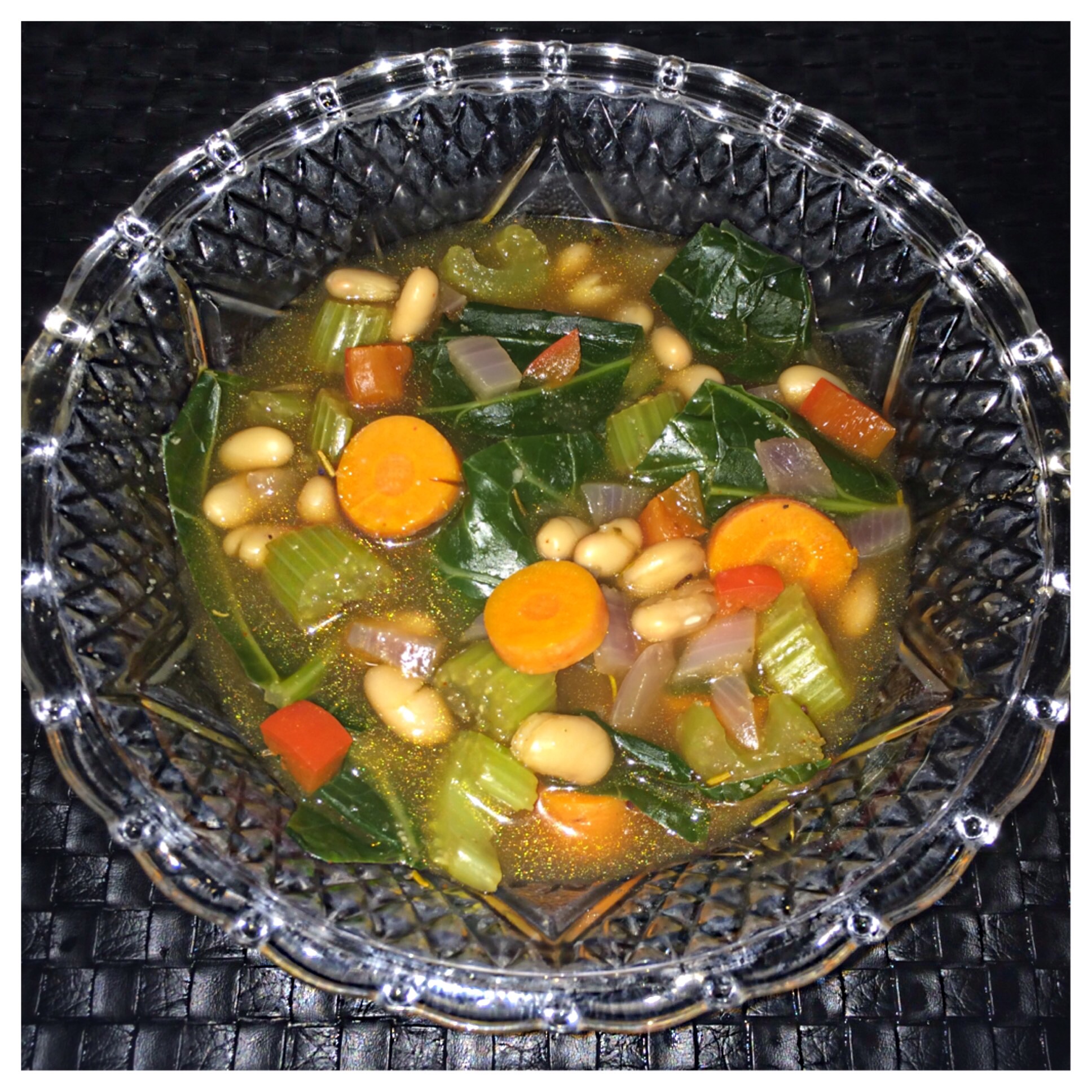 *Rosemary Collard Green Soup*
It's officially fall which means it's warm, cozy, comforting soup season! Here's a vegan soup recipe that's quite delightful and easy to make.
*Rosemary Collard Green Soup* Serving Size:2-3
Ingredients: (all organic) 
1 Batch of Collard Greens
2 Carrots  (Rough Chop)
5 Celery Stems  (Rough Chop)
1/4 Cup Red Bell Pepper (Rough Chop)
1/4 Cup Red Onion  (Rough Chop)
2 Garlic Cloves (Rough Chop)
1 15oz Can of Great Northern Beans (or any white bean)
5-6 Cups of Vegetable Broth
1/2 Tsp Garlic Powder
1/2 Tsp Onion Powder
1 Tsp Smoked Paprika
1/2 Tsp Himalayan Pink Sea salt
1/2 Tsp Black Pepper
1 +1/2 Tsp of Dried Rosemary
Pinch of Oregano
Pinch of Red Pepper Flakes
Optional: Hot Sauce of choice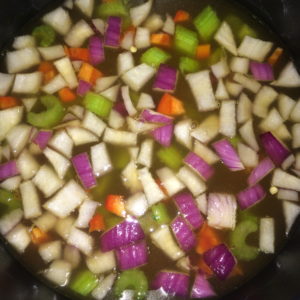 Directions:
1. Clean + Rough chop all of your ingredients ( for the collard greens I used scissors and cut into strips)
2. Place your vegetable broth inside pan + add your carrots + allow to cook for 15 mins on med heat
3. Next add your celery + red peppers + onions + garlic + allow to cook for 5 mins
4. Add your collard greens +beans+seasonings + stir + cook 15-20 mins until collard green wilts
5. Add soup to serving dish + add hot sauce + Eat up
Optional: Add hot sauce inside entire soup + allow to cook for 1-2 additional minutes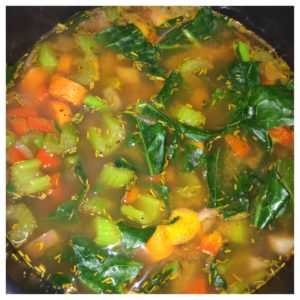 Happy Fall Everyone! Enjoy Your Soup ♥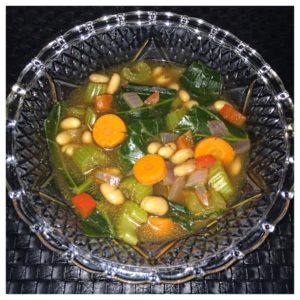 Thanks so much for checking out the website. When you try this recipe leave a comment and let us know what you think. If you found this blog helpful be sure to share it with your friends and family. You can now share our blogs on all social media. Just click share at the top of the page♡
Announcements:
** We are so excited to announce that BeAHealthNutToo is expanding into a health and wellness store. We will still feature new recipes and all the things you already enjoy with the addition of products. We are currently finishing up some vegan herbal supplements and I can't wait to share them with all of you.  
** BeAHealthNutToo now has it's very own completely ☆Vegan☆All Natural☆Toxin-free☆ beauty soaps. No more using chemicals on your skin. We are SOLD OUT of the lavender delight beauty bar and only have a few of the others in stock. They are the perfect stocking stuffers. Snag yourself or someone a gift today click here>> Order Mine NOW
** Don't miss the monthly encouragement newsletters, health tips, freebies and more. Subscribe today!
** You can now watch weekly inspirational videos + raw food tutorials on my youtube channel. Link is at the top of website.
 Hugs & Happy Collard Green Soup Eating,
LaShana Nicole ❤