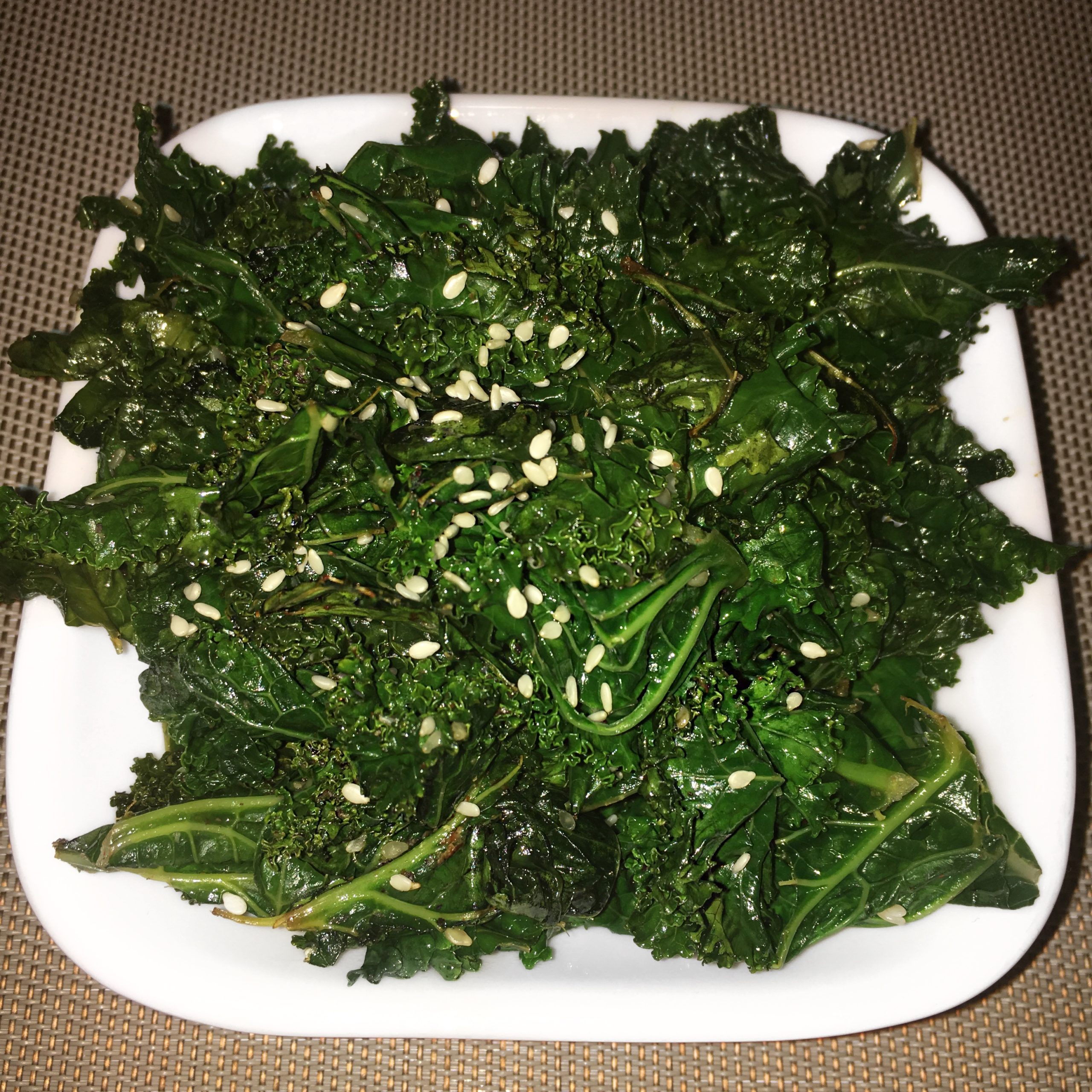 *Roasted Sesame Kale*
Kale has become one of my favorite greens to eat. I am always finding new ways to add a touch of flavor to this superfood vegetable, and this sesame recipe turned out great!
*Sesame Roasted Kale* Serving size: 1
Ingredients: (organic)
1 Batch Fresh Kale
1.5 Tbs Toasted Sesame Oil
1/2 Tbs of Sesame Seeds (allow to cook with kale)
1 Tsp Tamari
Dash of Himalayan Pink SeaSalt
Dash of Pepper
Dash of Paprika
Dash of Garlic Powder
Directions:
1. Add sesame oil to pan + pre-heat for 1-2 mins
2. Add kale + all seasonings and mix to evenly coat
3. Allow to cook 7-10 mins until kale is wilted 
4. Place your roasted kale on serving dish + sprinkle fresh sesame seeds on top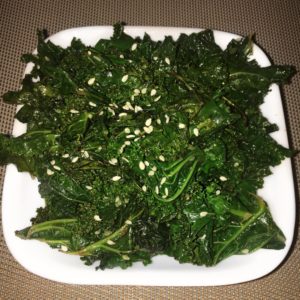 Thanks so much for checking out this recipe. I hope you all love it. Comment below and let me know your thoughts! Don't forget to share the website with your friends and family♡
ANNOUNCEMENTS📢📢:
** VEGAN Bath bombs just launched inside our online store! How EXCITING! Get ready to take your bathing experience to a new level! GRAB yours now>>  Health Store
** Our Best-Selling Vegan Beauty Soaps, Body Sprays, Shampoo and Conditioner are BACK IN STOCK! Before we sell out again, snag your favorites! Click here to order >> Health Store

** Our third batch of Vegan Deodorants SOLD-OUT in two weeks again!! OMG! Thanks SO much guys for your continued love and sweet support! I adore each of you! PS. Pre-order is now available and will guarantee you get yours first when the new batch is complete! Visit the store to choose your favorites!
**You can also now watch inspirational videos + raw food tutorials on my Youtube channel. The Youtube page link is at the top of the website!
Hugs & Happy Sesame Kale Eating,
LaShana Nicole❤