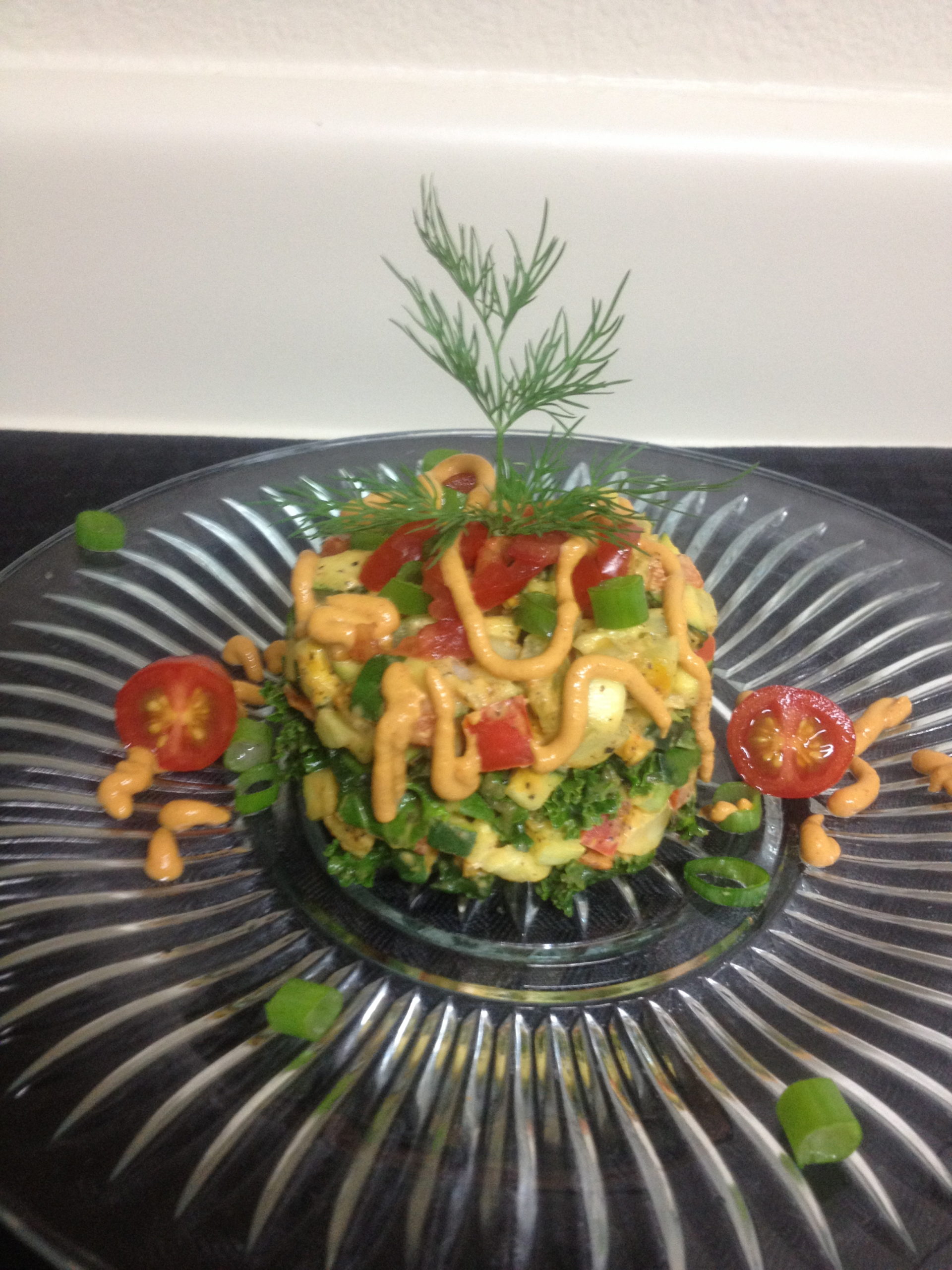 *Raw Veggie Casserole*
Who said eating healthy was boring, and not tasty? That is totally not true. This 4 layer veggie casserole was SO Rawmazingg I made it a few days in a roll haha! Plus it is loaded with a ton of nutrition to feed & fuel your body from the inside out.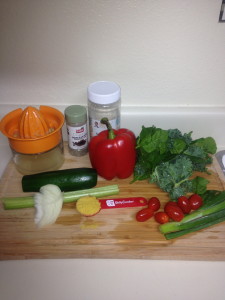 Ingredients:
Veggie layer
1 cup  organic Zucchini ( slice into tiny pieces this equals about 1 zucchini)
1 cup  organic Celery (diced)
1/2 cup  organic red pepper (diced)
1/2 cup yellow onion
Optional: 1/4 cup of kalamata or green olives ( if you like olives will be a awesome addition)
2 tbs nutritional yeast flakes
1/2 tbs fresh lemon juice
1/2 tsp himalayan pink seasalt
1/2 tsp black pepper
1/3 cup sunflower nacho cheese
Optional:1/4 cup of scallions (for topping)
1/4 cup tomatos (diced for topping)
Green Layer:
1-2 cups of chopped organic spinach
1 cup organic kale
1 tsp tamari sauce
1/2 tsp extra virgin olive oil
Optional but yummy: 1/2 avocado massaged into the green veggies
Nacho cheese:
1 Organic Red Pepper
1 Cup organic activated sunflower seeds (to activate soak 4-6 hours)
3 tablespoons of nutritional yeast
1+1/2 tbs lemonjuice
1+1/2tbs Cumin
1+1/2tbs Paprika
1+1/2tbs himalayan pink seasalt
2 tbs of raw agave nectar
light pinch of cayenne
1/4 cup of water (add more if needed)
Directions:
1. Chop and dice your zucchini+celery+redpepper+olives+onions inside bowl
2. Add your seasonings + shake all ingredients together to allow the seasonings to marinate the veggies
3. Set veggie layer aside+ then toss all you sunflower nacho cheese ingredients inside high speed blender+blend
4. Blend until you have a creamy cheese drizzle texture + add 1/3 cup of the nacho cheese to your veggies + shake
5. Pour extra nacho cheese inside of a squeeze bottle to drizzle over dish once its finish (it will last 2-3 days)
6. Place your marinated nacho cheese filled veggie layer on food dehydrator and allow to dehydrate for 1 to 1/2 hour
7. When the nacho veggie layer is almost finish dehydrating place the spinach + kale for your green layer inside bowl
8. Pour your tamari + olive oil on top of green layer + massage the greens with your hands and place aside
9. When the dehydrate is complete take your veggie layer out its time to plate
10. Inside of mixing cup or mold which you will start your veggie layer approx (2 spoon fulls)
11. Next place your green layer on top of veggie layer and pack down (approx 2 spoon fulls)
12. Add another veggie layer + top with green layer + pack down tight with your hand our use spoon
13. When everything is sealed inside mixing cup take a plate and place on top of mixing cup than flip your veggie casserole on to the plate. If any falls out during process no worries just fix it before you add toppings.
14. Next top with fresh scallions and your diced tomatoes + drizzle extra nacho cheese from the squeeze bottle
15. I topped mine off with dill feel free to top off with what ever you like!
Note: If you dont have a dehydrator just all your veggie casserole to marinate in the seasonings for 2 hours or until soft.
Yayyy for healthy tasty filling Raw Food Dishes! Enjoy be sure to share lashananicole.com with anyone you know trying to start the healthy lifestyle journey! Enjoy 🙂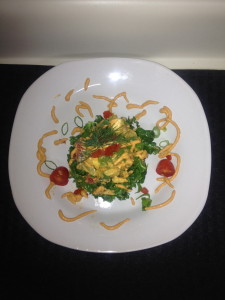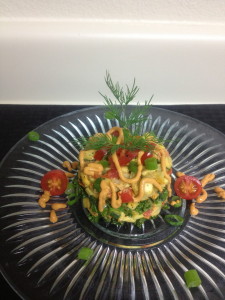 Thanks so much for checking out this recipe. I hope you all love it. Comment below and let me know your thoughts! Don't forget to share the website with your friends and family♡
ANNOUNCEMENTS📢📢:
** VEGAN Bath bombs just launched inside our online store! How EXCITING! Get ready to take your bathing experience to a new level! GRAB yours now>>  Health Store
** Our Best-Selling Vegan Beauty Soaps, Body Sprays, Shampoo and Conditioner are BACK IN STOCK! Before we sell out again, snag your favorites! Click here to order >> Health Store

** Our third batch of Vegan Deodorants SOLD-OUT in two weeks again!! OMG! Thanks SO much guys for your continued love and sweet support! I adore each of you! PS. Pre-order is now available and will guarantee you get yours first when the new batch is complete! Visit the store to choose your favorites!
**You can also now watch inspirational videos + raw food tutorials on my Youtube channel. The Youtube page link is at the top of the website!
Hugs & Happy Filling your belly with Veggie Casserole! Yummy
LaShanaNicole