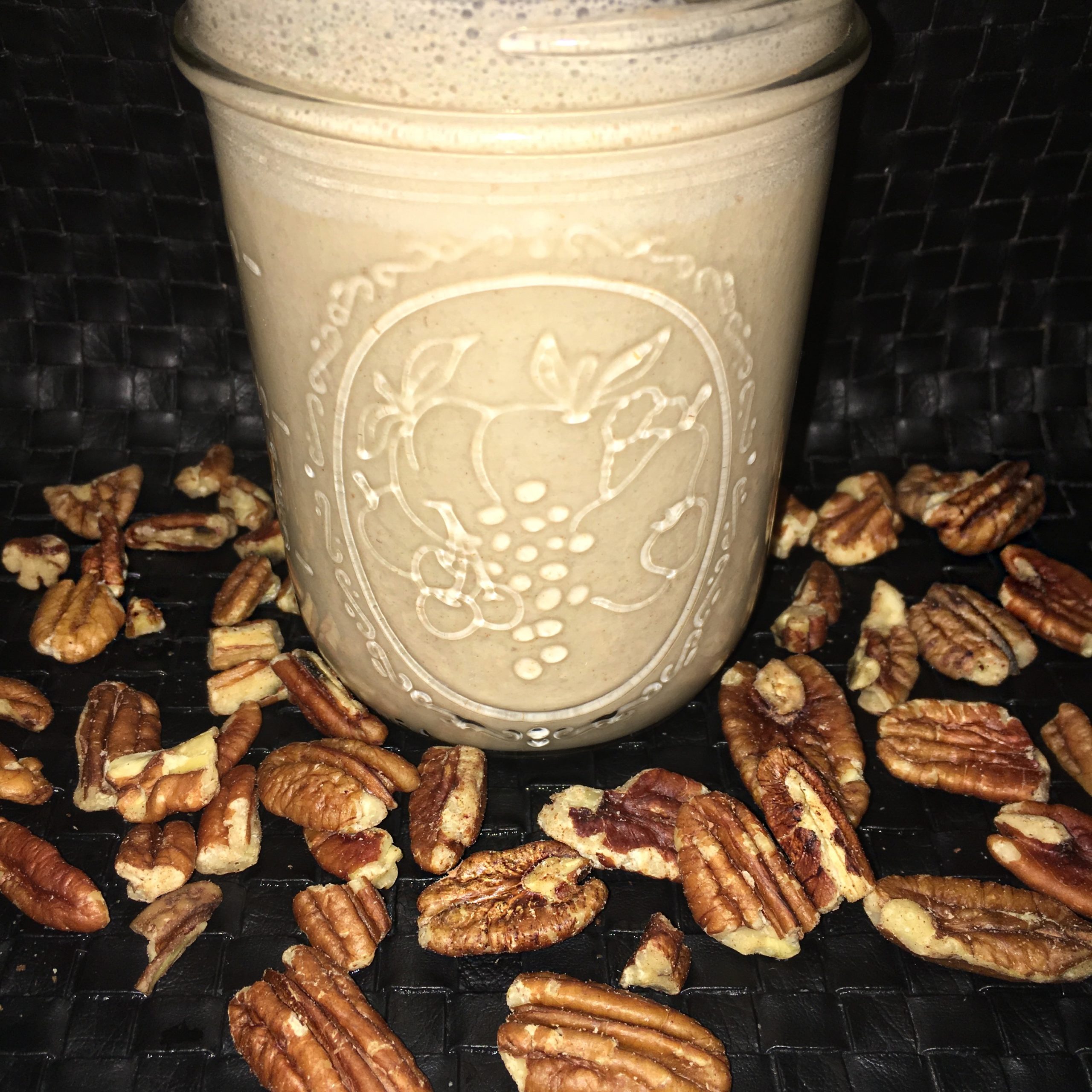 *Raw Pecan Milk*
I'm always experimenting to find more healthy milk alternatives. This pecan milk did not disappoint. Pecans are rich healthy fats, magnesium which helps to lower the blood pressure,  phosphorus which helps to cleanse waste from the body and promotes healthy bones, and teeth. Pecans also contain fiber which is great for keeping the colon healthy and helps to promote regular bowel movements. They also work wonders for the health of your skin and contain many rich nutrients including Vitamin E, Zinc, Vitamin A, Iron, Calcium, Potassium, and more. If you are lactose intolerant, or just looking to stop drinking dairy, this is a great vegan alternative. 
*Raw Pecan Milk Recipe*
Ingredients:
1 Cup Activated Raw Pecans (To activate soak overnight to release enzyme exhibitors)
3 Medjool Dates (Remove the pit and allow to soak for 2 minute before use)
2 Tbs of Organic Grade B Maple Syrup or Raw Agave Nectar 
1/2 Tbs Vanilla Flavor
Pinch of Himalayan Pink SeaSalt
4 + 1/2 Cups of Alkaline Water
Optional: Pinch of cinnamon or nutmeg for a spice
What You Will Need:
High Speed Blender
Optional: Nut strainer bag ( Its not as much pulp left with pecans as with almonds but this helps to have pulp free-milk)
Directions:
1. Soak pecans overnight
2. Place pecans + water inside blender + blend until smooth
3. Pour milk through strainer bag into separate container to catch unwanted pulp
4. Rinse your blender + pour your milk that you strained back into blender
5. Add the rest of your ingredients (dates, sweetener, vanilla flavoring,+ spice (optional)
6. Blend on high until smooth + pour milk into airtight container + consume within 2-3 days
(Note: I allow mine to chill a few hours before consuming) Enjoy!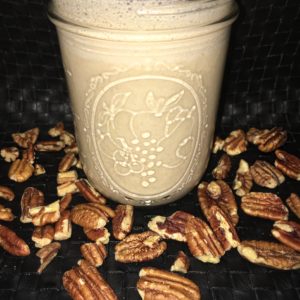 Thanks so much for checking out this recipe. I hope you all love this raw milk alternative. Comment below and let me know your thoughts! Don't forget to share the website with your friends and family♡
ANNOUNCEMENTS📢📢:
** THE WAIT IS OVER! All BeAHealthNutToo Beauty Soaps are Finally BACK IN STOCK, but are selling REALLY FAST. We are already SOLD OUT of Citrus Splash + Lemongrass Sensation and only have a few others left in stock. Don't wait GRAB YOUR SOAPS NOW before they're gone!! Click here to order >>>YES I want some soaps!
** We are so excited to announce that BeAHealthNutToo is expanding into a health and wellness store. We will still feature new recipes and all the things you already love, with the addition of many new products launching soon.
** You can also now watch inspirational videos + raw food tutorials on my youtube channel. Youtube page link is at the top of the website. Enjoy!
Hugs & Happy Pecan Milk Making,
LaShana Nicole❤