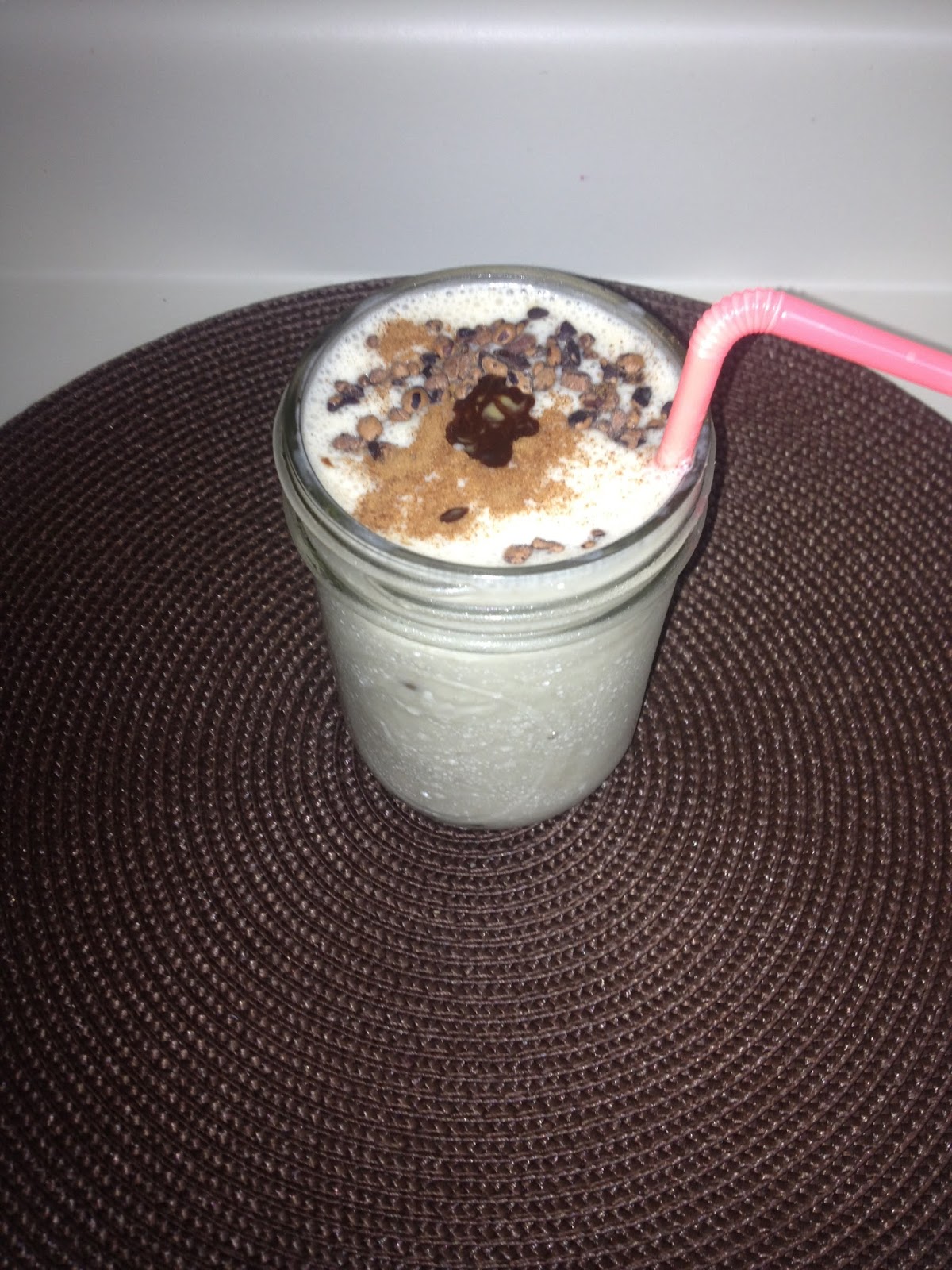 **Peanut Butter Banana Milkshake**
 The mixture of peanut butter and bananer's (my nickname for banana's haha) is quite the morning, afternoon, or evening delight. You, your friends, and family will love this milkshake.
Ingredients:
1+ 1/2 frozen bananas
1 table spoon of peanut butter (Add more if you like)
1/2 cup almond milk (Note: your using more liquid than if you were making a smoothie)
1/3 cup of ice or hand full of ice
Optional:1/2 teaspoon of cinnamon
Optional: Cacao Nibs Purchase Here
Directions:
1. Place your bananas + peanut butter inside blender
2. Add nut milk + ice
3. Blend until you have a milkshake texture
4. Pour inside glass
5. Top with cinnamon + cacao nibs
6. Bonus: I added a chocolate drizzle on top of mine 🙂
To make chocolate drizzle you need: 1 table spoon of organic cacao powder + 1 table spoon of coconut oil + teaspoon of maple syrup or agave nectar.
Note: The chocolate drizzle will turn hard once it comes in contact with the shake. Don't be alarmed its like perfect little bites of chocolate in the mouth. Yum
Yayyy to making Healthy, Quick, Yummy Milkshakes 🙂
LaShana Nicole,