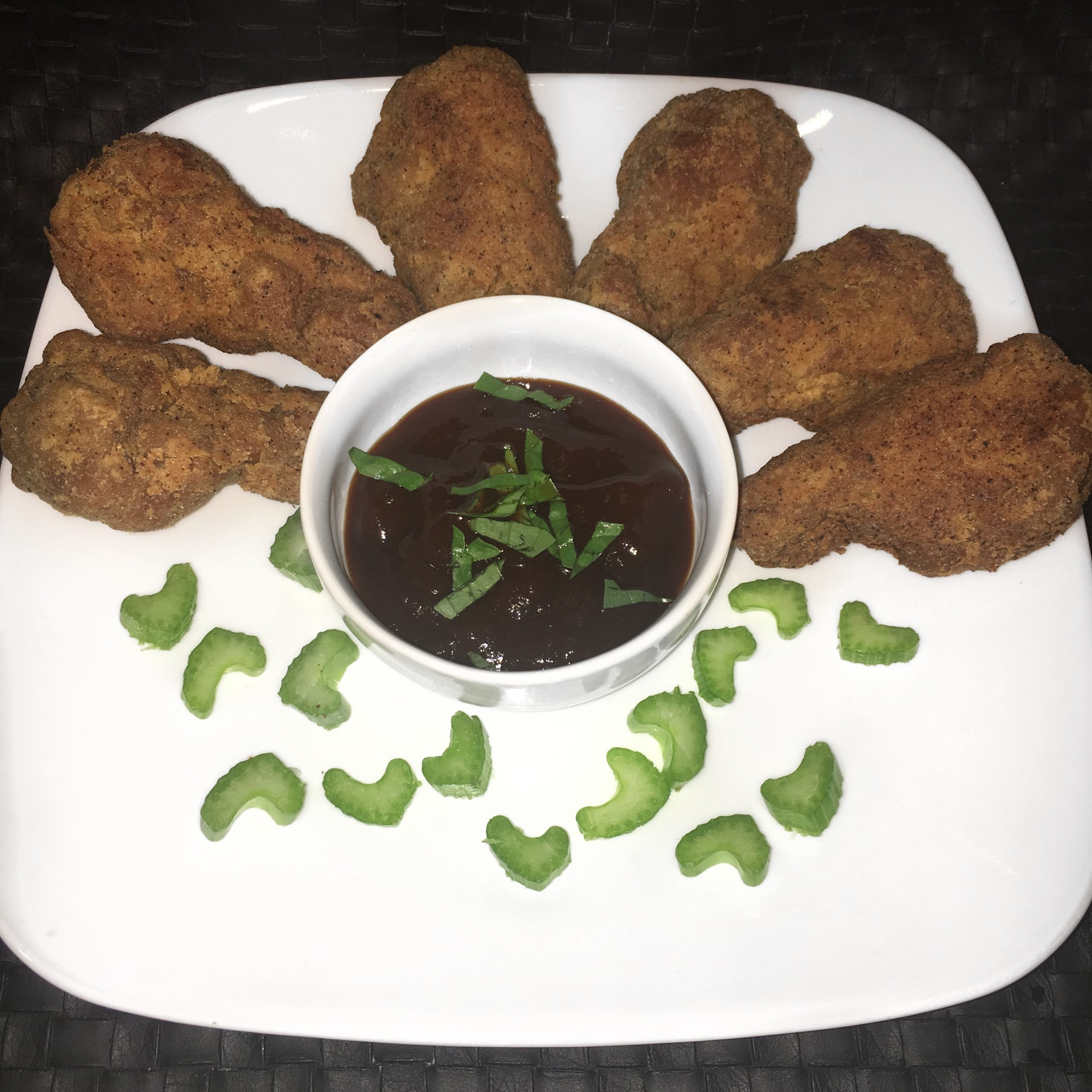 *Mock Vegan Fried Chicken*
I made vegan fried chicken from scratch and had to share this recipe with all of you. I want y'all to have a ton of vegan alternatives. Vegan food doesn't have to be boring! I love to switch it up, and try new things. I will include lots of pictures on this blog showing you a step by step so it's going to be a long one, but worth it because these vegan mock meat chicken bites are a winner. Hope you guys love this recipe too! 
*Mock Meat Vegan Fried Chicken* Serving size (8 Drum Sticks)
Chick'n Drum Stick Ingredients:
1 Cup of Vital Wheat Gluten Flour
1 Tsp Nutritional Yeast
1/2 Tsp Onion Powder
1/2 Tsp Garlic Powder
1/2 Tsp Smoked Paprika
1/2 Tsp Tamari
1 Cup Veggie Broth
1/4 tsp Active Dry Yeast
1 Tsp Poultry seasoning
1/8 Tsp Cayenne (omit if you don't like spicy)
1/3 Tsp Himalayan Pink Seasalt
Dash of Tumeric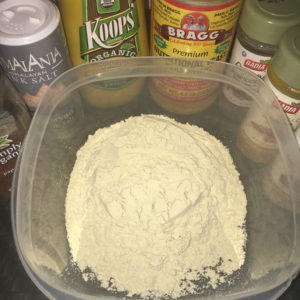 Boiling Ingredients:
1 Cup Veggie Broth 
9 Cups Water
Pre-Dip Sauce Ingredients:
1 Tsp Tamari
2 Tsp Tahini
1/2 of 1/4 Cup Veggie Stock
2 Tsp of  Franks Red Hot Sauce
1 Tbs BBQ Sauce 
Fried Batter Ingredients:
1 Cup All Purpose Flour
1/2 Tsp of Garlic Powder, Onion Powder, Smoked Paprika, Himalayan Pink Salt, Black Pepper
Dash of Cayenne
Frying Ingredients:
Grape-seed oil to fry (add enough to deep fry your mock wings)
Directions: 
1. Add all of your mock chicken drum stick ingredients inside a bowl + mix and form into dough
2. Wheat gluten is super gooey and sticks together like paste so prepare, your hands will get messy
3. Next take your gooey dough and form them into drumstick shapes. Like image below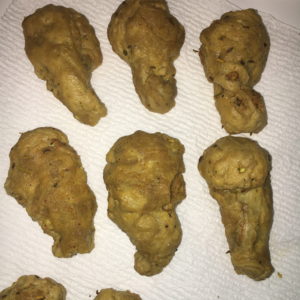 4. Next you want to bring your vegetable broth + water to a boil + add drumsticks + boil 
5. Boil on med-high for 45mins (your mock drumsticks will expand quite a bit)
6. While boiling make your pre-dip sauce + add all batter ingredients to a zip lock bag 
7. Remove drum sticks + coat inside pre-dip sauce + add to battered zip lock bag  + shake to coat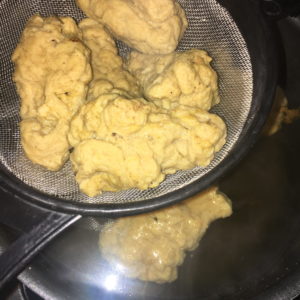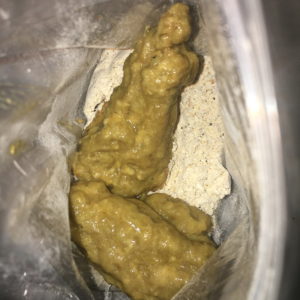 8. Once your mock drum sticks are coated in batter its time to fry them in grape-seed oil
9. Allow to fry around 7-10 minutes until your drumsticks are crisp and golden brown on each side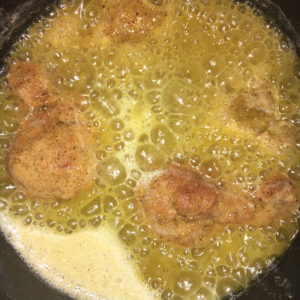 10. Once your drumsticks are done strain them from excess oil 
11. Add your favorite BBQ sauce+ Celery + Vegan ranch dressing  and  Bon appetite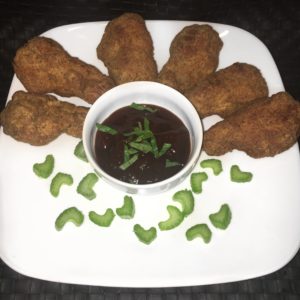 Thanks so much for checking out this mock meat recipe. I hope you all love it . Comment and let me know your thoughts! Don't forget to share the website with your friends and family♡
ANNOUNCEMENTS📢📢:
** THE WAIT IS OVER! All BeAHealthNutToo Beauty Soaps are Finally BACK IN STOCK. Here's your chance to grab some before they sell-out again. Click here to order >>>Beauty Soaps
** The BeAHealthNutToo store FINALLY has VEGAN Deodorants, Lotions, Body Sprays, Shampoo and Conditioner. How Exciting!! They're already selling so fast! We just SOLD-OUT of our Lemongrass Tea Tree deodorant and only have a few of the Lavender and Triple Citrus left. Snag your vegan goodies today! Click the link to order>>  Health Store
** You can also now watch inspirational videos + raw food tutorials on my youtube channel. Youtube page link is at the top of the website. Enjoy!
Hugs & Happy Mock Meat Chicken Eating,
LaShana Nicole❤