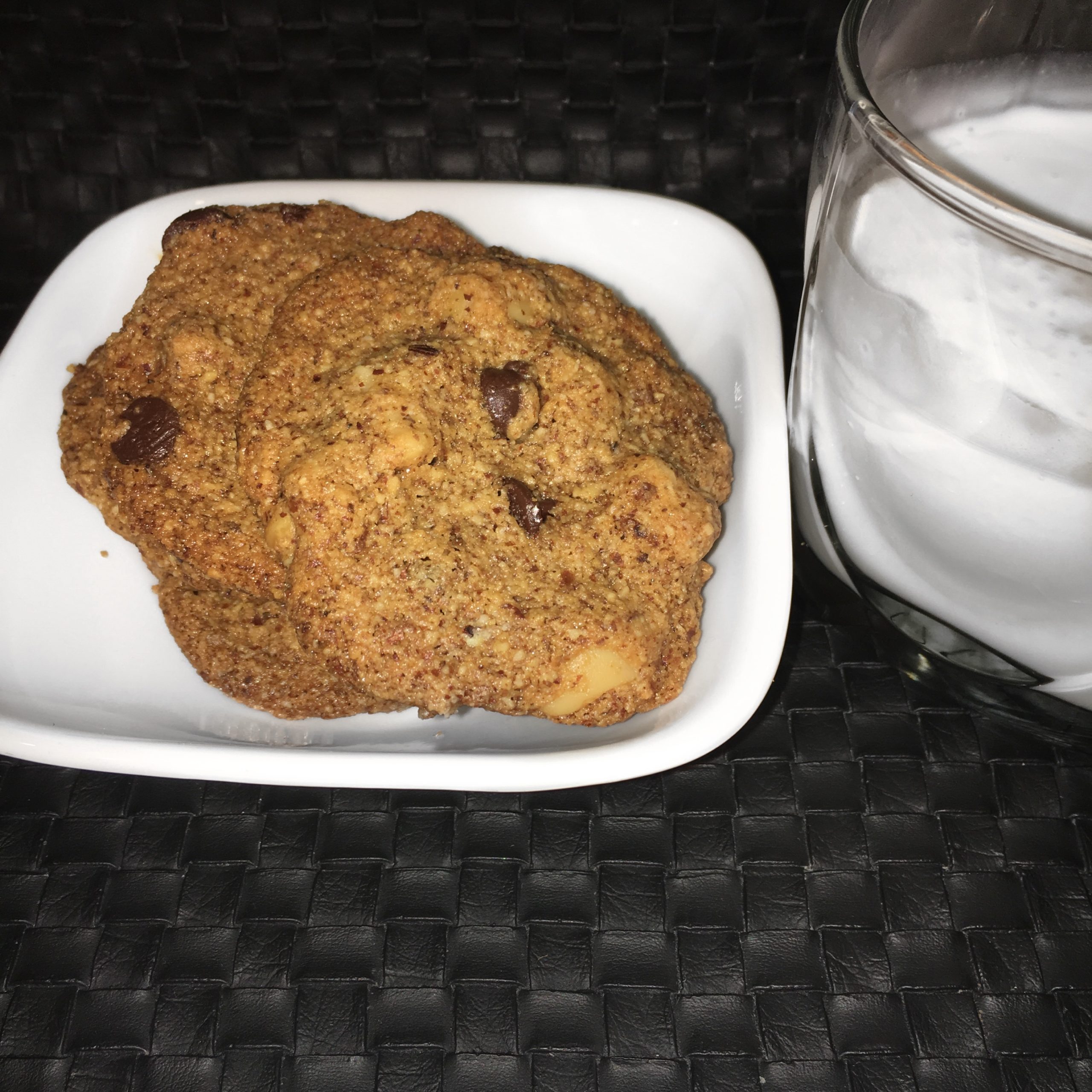 *Gluten-Free Almond Vegan Cookies*
These vegan chocolate chip cookies are SO tasty they are dangerous hahah. I literally gobbled down 4 right away and had to stop myself from eating them. They are so moist, exploding with flavor, and the best part really simple to make. I've found my new favorite snacks for sure. They are perfect for breakfast, gluten-free, kid friendly, and the perfect on the go snack!
*Vegan Gluten-Free Chocolate Chip Cookies*
Ingredients: (Serving Size 8-10 Cookies)
1 + 1/2 Cup Raw Almond Flour (I used the brand NOW Real Foods)
1/4 Tsp Baking Soda
1/8 Tsp Himalayan Pink Sea-Salt
1 Tsp Vanilla Flavor
1/4 Tsp Almond Extract
1/4 Cup Melted Coconut Oil
5 Large Tbs Organic Maple Syrup
1/4 Cup Vegan Chocolate Chips
Handful of Raw Macadamia Nuts (about 25 nuts)
Directions:
1. Mix your dry ingredients together + in a separate bowl mix your wet ingredients together
2. Combine the wet and dry ingredients + mix until you have a cookie dough texture
3. Pre-heat oven to 350 Degrees + Take 1 Tbs of cookie dough + place on parchment paper
4. Give your cookies enough space to expand without sticking together
5. Allow your cookies to bake for 10-14 mins (Don't over cook)
6. Remove them from the oven once golden brown+ allow to cool for 7-10mins
7. Take a bite + Grab your favorite nut milk +dip your cookie and enjoy! So yummy! 
8. For the left over cookies  store inside of an airtight container + eat within 3 days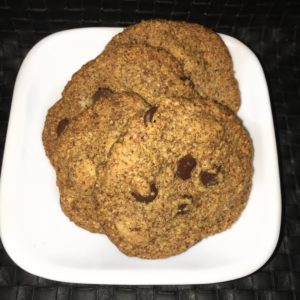 Thanks so much for checking out this recipe. I hope you all love it. Comment and let me know your thoughts below. Don't forget to share the website with your friends and family♡
ANNOUNCEMENTS📢📢:
** THE WAIT IS OVER! All BeAHealthNutToo Beauty Soaps are BACK IN STOCK. Here's your chance to grab some before they sell-out again. Click here to order >>>Beauty Soaps
** The BeAHealthNutToo store FINALLY has VEGAN Deodorants, Lotions, Body Sprays, Shampoo and Conditioner. How Exciting!! They're already selling so fast! We just SOLD-OUT of our Lemongrass Tea Tree deodorant and only have a few of the Lavender and Triple Citrus left. Snag your vegan goodies today! Click the link to order>>  Health Store
** You can also now watch inspirational videos + raw food tutorials on my youtube channel. Youtube page link is at the top of the website. Enjoy!
Hugs & Happy Cookie Eating,
LaShana Nicole❤