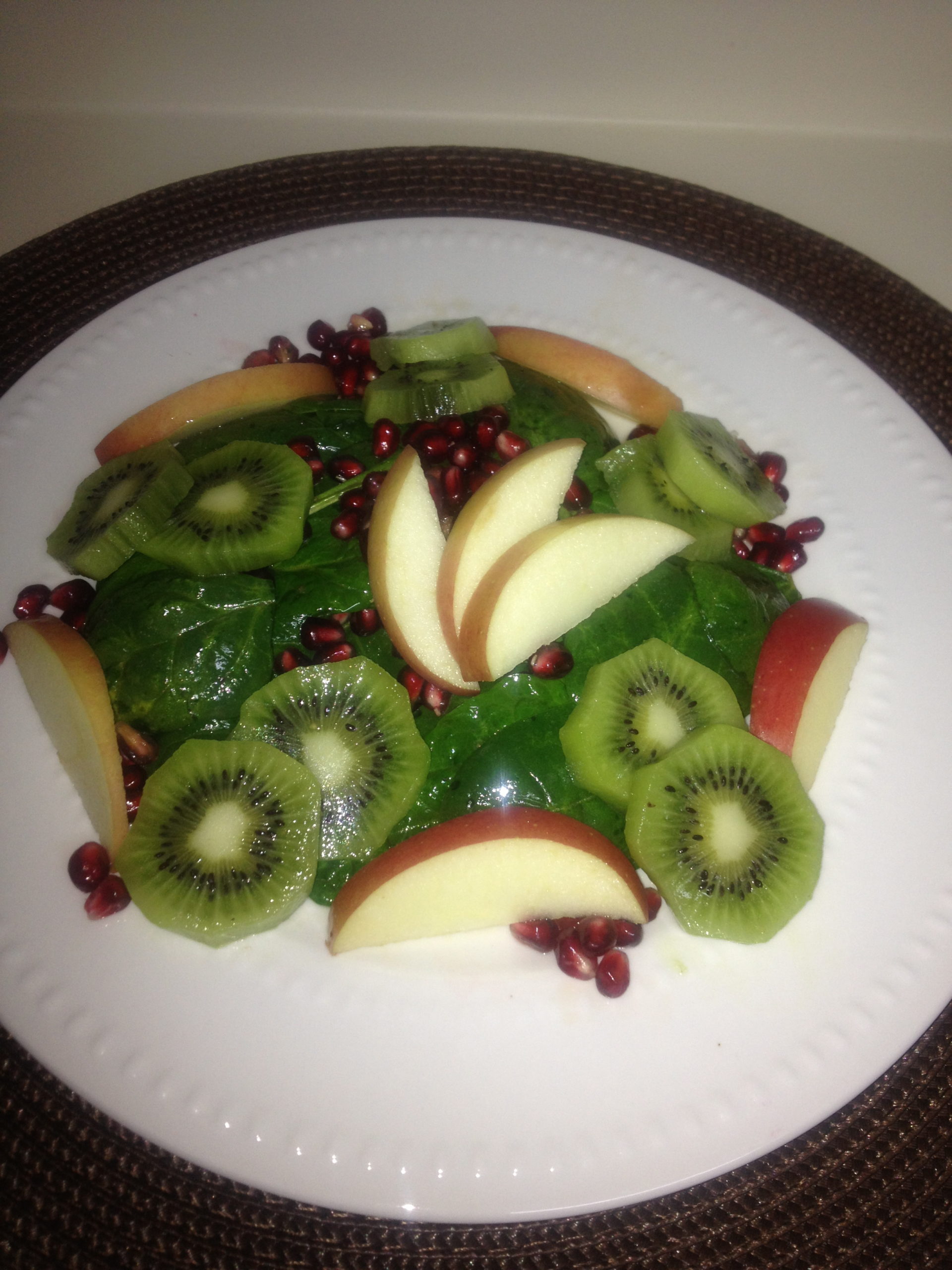 *Living Abundant Salad*
I named this  the "Abundant" Salad because it is loaded with an abundance of good living foods. Yummy. This salad will provide you with Antioxidants, Vitamin A,B,C,K, & E, Iron, Zinc, Maganese and more. Consuming foods like this will help with providing good bone health, eye health, anti-aging, healthy skin, immune support, and cancer fighting properties.
Ingredients (all organic):
2 Cups of Fresh Spinach
1 Fuji Apple
1 Pomegranate (seeds)
2 Kiwi
Dressing Ingredients (1 serving):
Juice from 1 lemon
Pomegranate juice from 1 pomegranate
2 Tbs Sesame oil (or extra virgin olive oil)
Optional: 1 tbs Coconut Nectar Sugar ( for a sweet taste I really liked the flavor)
Directions:
1. Mix all your salad dressing ingredients inside a mixing bowl
2. Place your salad ingredients inside the mixing bowl (Chop apples + chop kiwi)
3. Shake + mix the salad with the the salad dressing
4. Place on plate and decorate and make pretty ( I lovee pretty foods haha)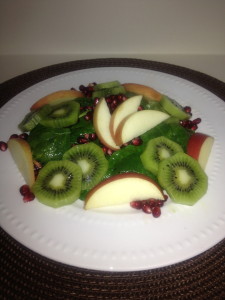 Ps. Thanks everyone for the purchasing smoothie cups and the downloading my smoothie ebook. I truly appreciate you guys! If you havent had a chance to download a copy, you can find SmoothieLuscious + the Smoothie Cups on the store page.
Hugs & Happy Abundant Salad Eating 🙂
LaShana Nicole