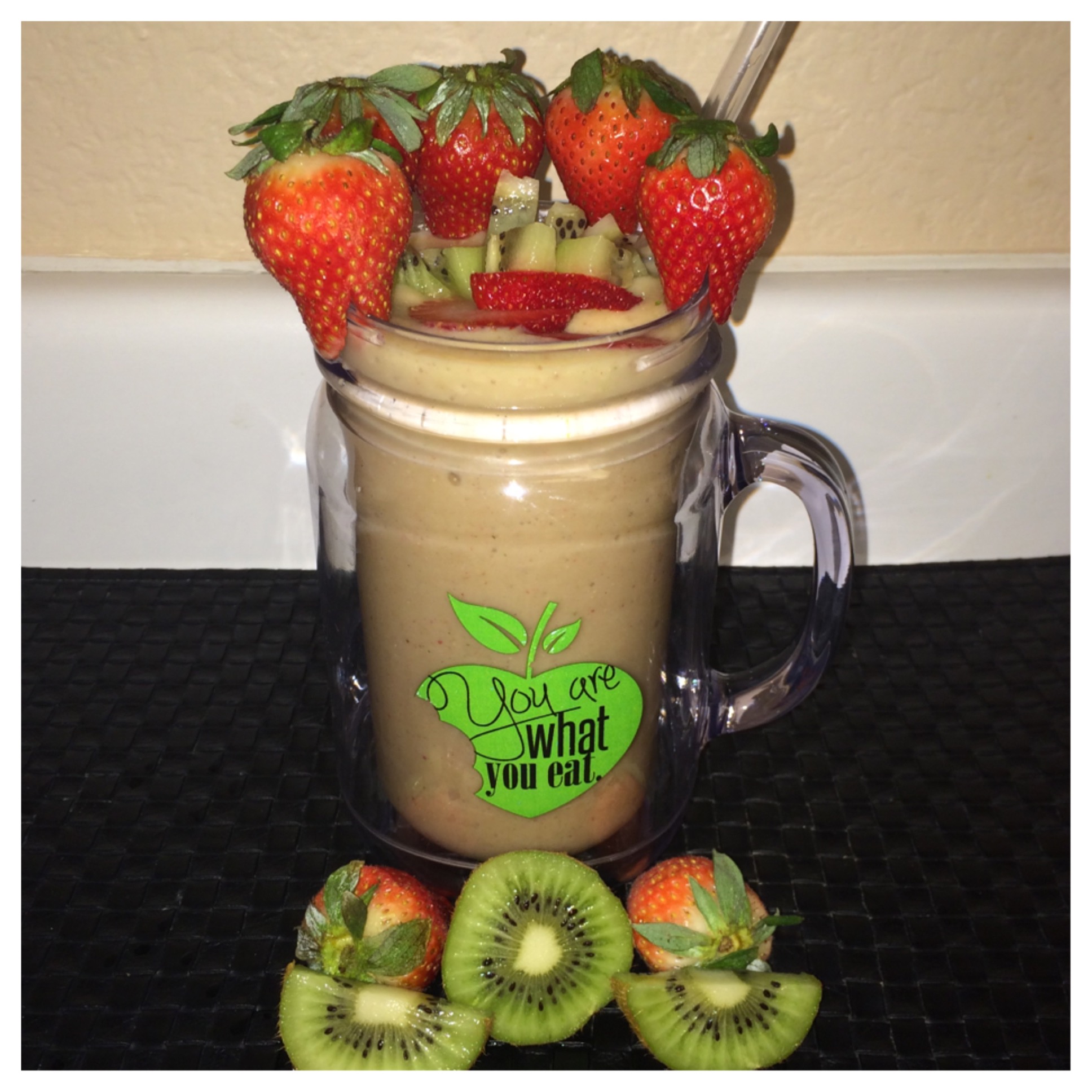 *Lettuce Hydration Smoothie*
Romaine lettuce contains about 17% protein including all 9 essential amino acids, it also contains a high amount of calcium, very high water content, Vitamin A, Vitamin K, Vitamin C, Iron, B vitamins, fiber, and it contains Omega 3s. Consuming lettuce will provide many great benefits for the eyes, bones, heart, weightloss, digestive health, and immune health.
*Lettuce Hydration Smoothie*
Ingredients (All organic)
1 Lettuce Head 
6-8 Fresh Strawberries
1 Frozen Mango
2 Frozen Bananas
2 Cups of Almond Milk
1 Tsp Hemp Seeds
Toppings: Fresh Kiwi + Strawberries
Directions:
1. Freeze your mangos + bananas over night 
2. Rinse & clean your lettuce + strawberries + place all ingredients inside high speed blender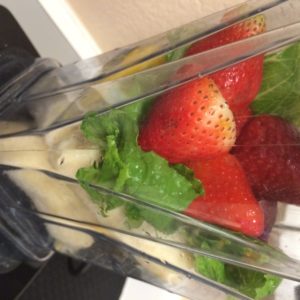 3. Blend until smooth + pour inside of your cup + top with fresh fruit yummies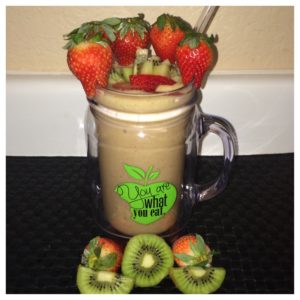 Thanks so much for checking out this recipe. If you found this blog helpful be sure to share it with friends and family♡
Announcements:
** You can find the awesome You Are What You Eat Mason Cups here ☞
https://www.beahealthnuttoo.com/store/products/you-are-what-you-eat-mason-cup/  and save 15% off today by using code "health" during checkout.
** Im working on the first Raw Food Live class. Yay can't wait to finish the course.
** You can now watch weekly inspirational videos + raw food tutorials on my youtube channel. Link is about at the top of website.
Hugs & Happy Hydration Smoothie Drinking
LaShana Nicole❤